With a new year comes new resolutions and a new, or maybe refreshed, perspective. From weighing our decisions – major and minor – of 2022 to considering the state of where we are at personally and globally, we all look forward to newfound inspiration, motivation, knowledge and connection. To start off 2023, WORLD presents films throughout January that focus on renewal and the ways in which we can lean on and uplift our communities in order to work toward collective goals. 
This month, Stories from the Stage returns: Three new episodes explore turning over a new leaf and how we relate to one another and the world. America ReFramed films The Area and For the Love of Rutland follow communities fighting for their place against big corporations and inequitable systems, highlighting how economic inequality affects small towns and big cities alike in the U.S. Plus, stream old favorites, or films you've never seen, that ask questions about what kinds of progress we want to see happen in the world around us. 
Watch along with us as we discover our first steps in 2023, and what is in store for the rest of the year as we keep you informed, entertained and enlightened.
WATCH BEST OF AMERICA REFRAMED
 
New Year's special starting
January 1 at 12a ET | 9p PT

All films available online & on the PBS app
Ring in the first of the new year with America ReFramed! Starting just as the clock strikes midnight, watch 10 films over 10 seasons from our award-winning series, exploring the many ways in which we can see people and communities different from our own in a new light and begin to come together as one country.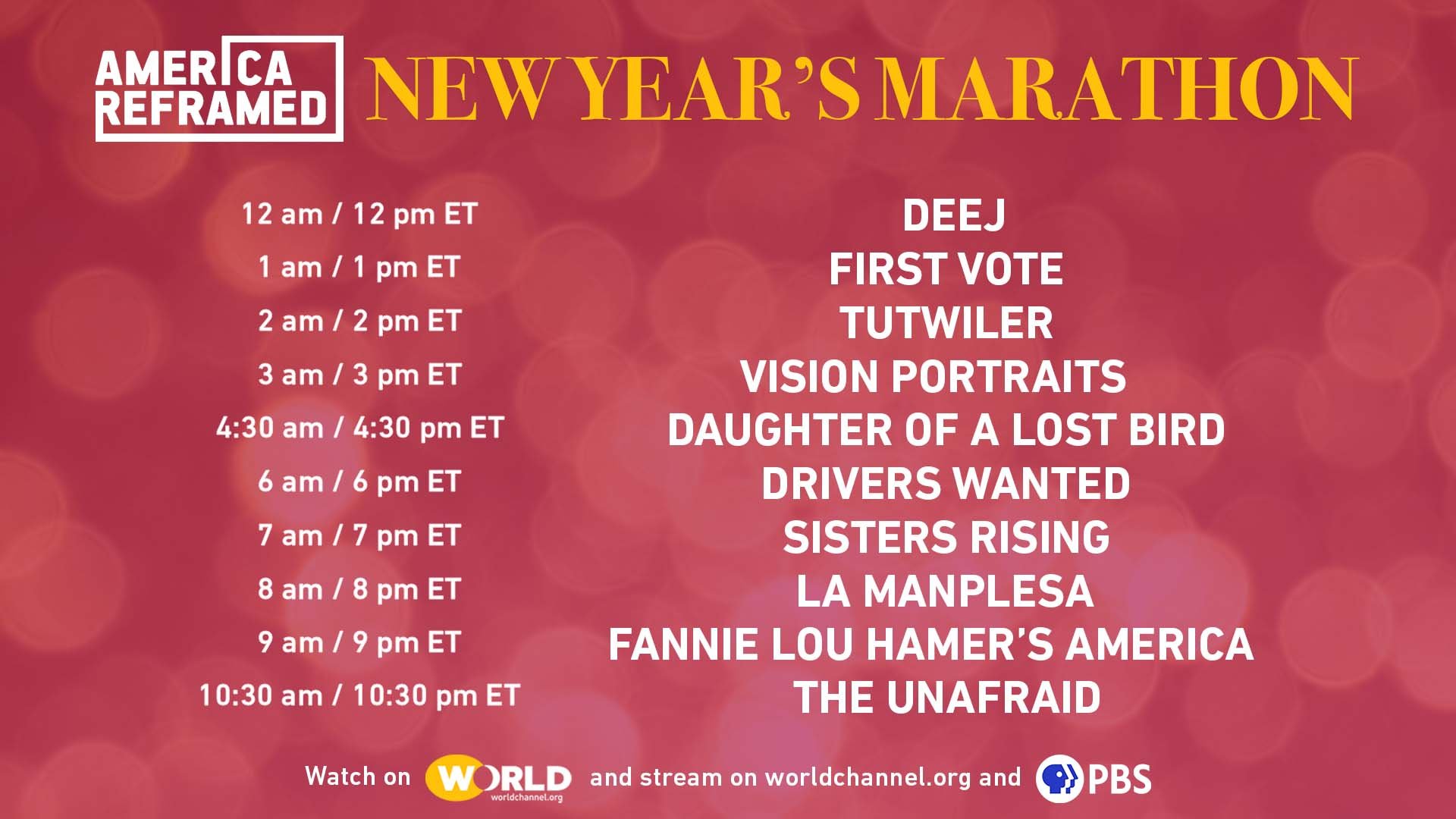 WATCH LIVE
Pulitzer Prize-winning journalists Nicholas Kristof and Sheryl WuDunn explore the causes and costs of addiction, poverty and incarceration plaguing America, from the inner city to small towns like Yamhill, Oregon. While pockets of empathy and aid exist, are they enough to rescue the thousands of Americans in despair, for whom the American Dream of self-reliance is impossibly out of reach?
In Venezuela, amidst a backdrop of poverty, murder, and corruption, the El Sistema youth orchestra offers children hope and the opportunity to pursue a life of art in spite of the harshness of the society around them. Yet the country's spiraling collapse and political repression threatens the musicians' dreams of a better life.
Investigating the powerful spyware Pegasus, sold to governments around the world by the Israeli company NSO Group. This two-part series from FRONTLINE and Forbidden Films examines how the hacking tool was used to spy on journalists, activists, the fiancée of Saudi journalist Jamal Khashoggi and others.
Jaddoland | America ReFramed
January 5 on TV | Available on PBS Passport
An intimate portrait of the work and process of visual artist Lahib Jaddo while offering a fresh look at the immigrant story in America. Through an exploration of Jaddo's art and connections to her life in Texas, the film also drafts a unique picture of how art can help both the creator and the audience make sense of familial and cultural connections, loss, perseverance and life.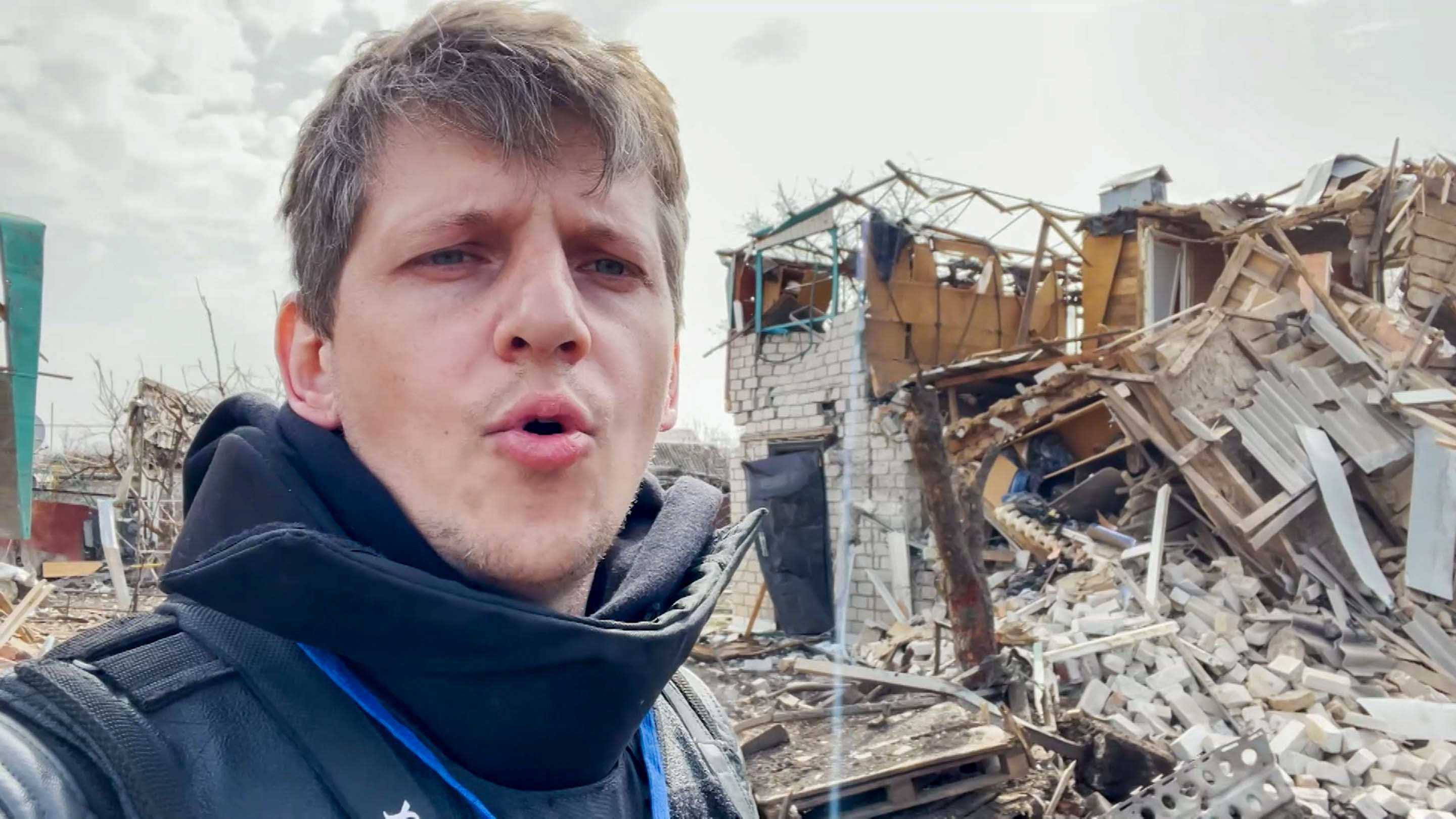 Conveying the Horrors of War: Ukraine's Frontline Journalists
January 8 on TV
Since the Russian invasion, the journalists of Ukraine's public broadcaster, Suspilne, find themselves battling to report what's happening on the front lines. Operating from temporary headquarters, and struggling against friction with Ukrainian authorities over its journalistic autonomy and their own personal turmoil, journalists and staff continue to do their jobs with their loved ones in danger.
Finding Your Roots
Sundays starting January 8 on TV | Available on the PBS app
For more than a decade, renowned Harvard scholar Henry Louis Gates, Jr. has helped to expand America's sense of itself, stimulating a national conversation about identity with humor, wisdom, and compassion. Professor Gates has explored the ancestry of dozens of influential people from diverse backgrounds, taking millions of viewers deep into the past to reveal the connections that bind us all.
NEW New Chapter | Stories from the Stage
January 9 on TV, online & on the PBS app
How do you start a new chapter in life? It means going through something for the first time. And that inexperience comes with confronting changes big and small, and everything that comes with it: apprehension, courage, and ultimately, lessons learned. In response to racism, Salil Patel takes a different path; after COVID isolation, Estella Ngufor decides to reach out to her neighbors; and Katie Liesener attempts a new approach after a disastrous first day on the job. Hosted by Wes Hazard.
Listen and subscribe on Stories from the Stage: The Podcast!
When a circus tent goes up outside his Oakland apartment, a disabled filmmaker launches into a meditative journey exploring the history of freakdom, vision, and (in)visibility. Shot from the director's physical perspective — mounted to his wheelchair or handheld — the film serves as a clear rebuke to the norm of disabled people being seen and not heard. Winner, 2022 Sundance, U.S. Documentary Director and Grand Jury Prize nominee.
For the Love of Rutland | America ReFramed
January 12 on TV | Available online & on the PBS app
An attempt to bring Syrian refugees to invigorate the economically struggling and predominantly white town of Rutland, VT unleashes deep partisan rancor. Despite a lifetime of feeling invalidated and shamed for her poverty and addiction, long-time Rutland resident, Stacie, emerges as an unexpected and resilient leader in a town divided by class, cultural values and political leanings.
PBS SoCal and Variety take you inside the biggest movies and T.V. shows of the past year through candid conversations with today's hottest actors. Hosted by Variety Film Awards Editor Clayton Davis and Variety Chief Correspondent Elizabeth Wagmeister, each episode brings together pairs of actors engaging in intimate one-on-one discussions about their craft and work.
Hosted by Henry Louis Gates, Jr, The 87th Anisfield-Wolf Book Awards celebrate literature that has made important contributions to our understanding of racism and human diversity.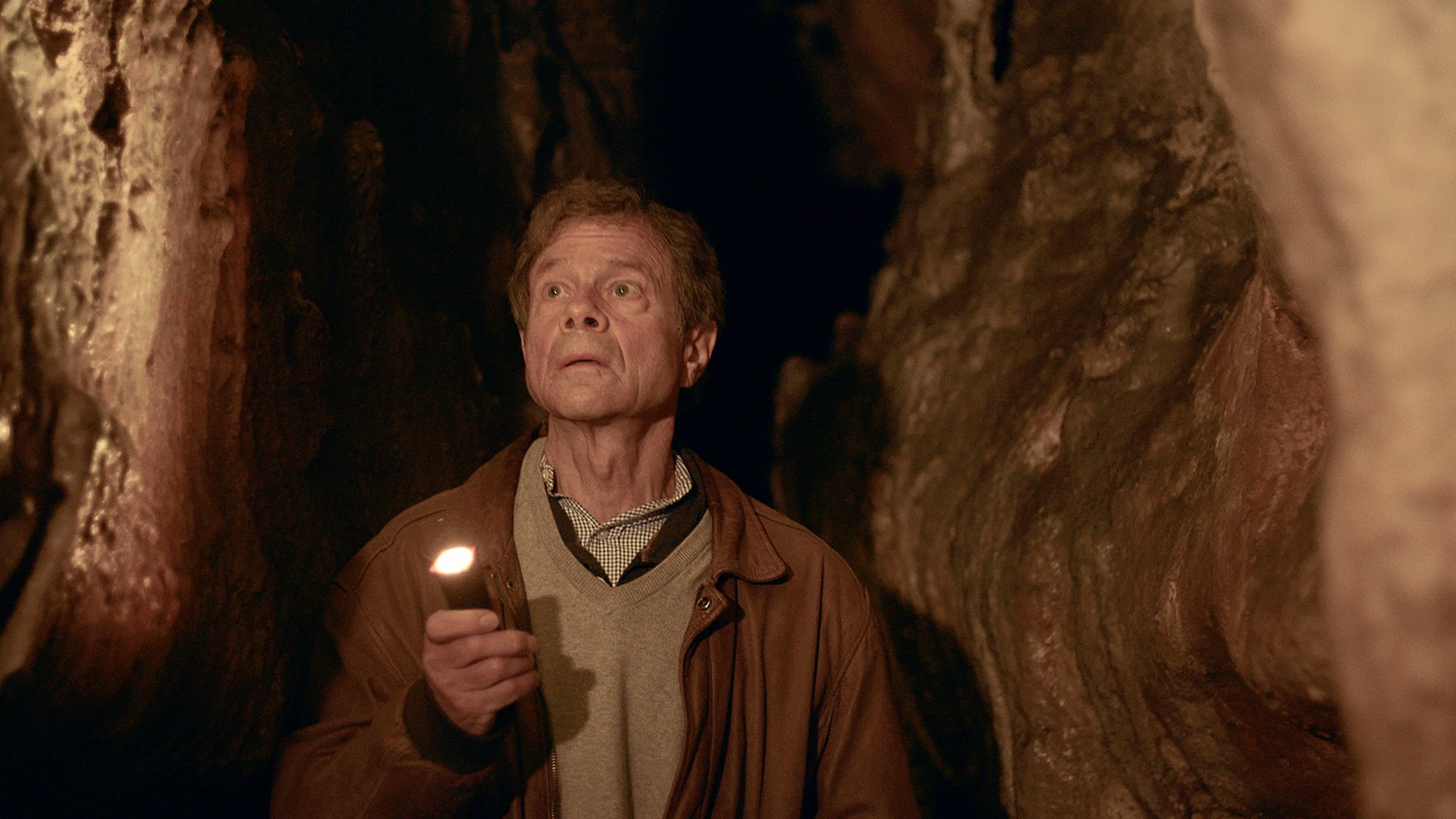 In this three-part series, physicist and best-selling author Alan Lightman investigates how key findings of modern science help us find our bearings in the cosmos. What do these new discoveries tell us about ourselves, and how do we find meaning in them? Join a journey of exploration – from prehistoric paintings in a French cave to a giant subatomic particle accelerator in Switzerland, the quiet of a Buddhist temple and more.
The Big Payback | Independent Lens
January 18 on TV, online & on the PBS app
A rookie alderwoman from Evanston, Illinois, led the passage of the first tax-funded reparations for Black Americans. While she and her community struggle with the burden to make restitution for its citizens, a national racial crisis engulfs the country. Will the debt ever be addressed, or is it too late for this reparations movement to finally get the big payback?
A quintessential post-industrial American city is seen through the efforts of a new generation. This film is an inspiring portrait of the people of Youngstown, Ohio who have chosen not to abandon their hometown, but to stay, rebuild and make a life for themselves. The film is a powerful testament of the resilience and dedication it takes to change a community.
NEW Modern Family | Stories from the Stage
January 23 on TV, online & on the PBS app
The word "family" has countless definitions. For some, we are born into one, and for others, we find family by choice or creation. No matter how family comes together, they have a powerful influence on our lives. In the wake of divorce, Laura Frye forges a new relationship; Saket Agarwal finds kinship after immigrating to the US; and Mackenzie Vieira breaks new ground by taking on a "man's job" despite traditions. Hosted by Theresa Okokon.
Listen and subscribe on Stories from the Stage: The Podcast!
The Area | America ReFramed
January 26 on TV, online & on the PBS app
The odyssey of a South Side Chicago neighborhood, where hundreds of Black American families are being expelled from their homes by a multi-billion-dollar freight company. The documentary film follows homeowner-turned-activist Deborah Payne, who vows to be "the last house standing," as she and her neighbors fight the displacement that looms ahead.
No Straight Lines | Independent Lens
January 26 on TV, online & on the PBS app
When Alison Bechdel received a coveted MacArthur Award for her best-selling graphic memoir Fun Home, it heralded the acceptance of LGBTQ+ comics in American culture. From DIY underground comix scene to mainstream acceptance, meet five smart and funny queer comic book artists whose uncensored commentary left no topic untouched and explored art as a tool for social change. Featuring Alison Bechdel, Jennifer Camper, Howard Cruse, Rupert Kinnard, Mary Wings, and other queer comics artists.
When Dolly Parton sang "9 to 5," she was singing about a real movement that started with a group of secretaries in the early 1970s. Their goals were simple—better pay, more advancement opportunities and an end to sexual harassment—but as seen in 9to5: The Story of a Movement, their fight that inspired a hit would change the American workplace forever. Watch an interview with the late Julia Reichert about the film.
NEW Culture Shock | Stories from the Stage
January 30 on TV, online & on the PBS app
When we experience a new and unfamiliar culture, we often feel like outsiders. Barriers to entry can be high as we are met with traditions and expectations unlike our own. At the same time, crossing cultures help us become more fully human. Micaela Blei, the grandchild of Holocaust survivors, faces choices about exploring German culture; Anita Deruvo lives in poverty within a community of great wealth; and after being mistaken for a homeless person Biar Kon expands his view of humanity. Hosted by Wes Hazard.
Listen and subscribe on Stories from the Stage: The Podcast!
WATCH ONLINE
It can be a struggle to make sense of this world in which you don't quite belong. Shweta discovers that changing one's appearance to fit in has its drawbacks; Jenny tries tap dancing to get over the pandemic blues; and Carol, who struggled through high school, tries to find a college where she'll fit in. Hosted by Theresa Okokon.
Listen and subscribe on Stories from the Stage: The Podcast!


"You may choose to look the other way but you can never say again that you did not know." An estimated 40.3 million people are living as slaves, a number more than at any other time in history - including during the transatlantic slave trade. From North Korea to the Middle East and Europe, five films uncover the stories of men, women, and children living in the shadows of modern enslavement.
In two stories, a young poet confronts Birmingham's violent history after being arrested at a demonstration protesting police brutality in Missing Magic, and a Puerto Rican activist builds a solidarity movement to confront the island's food crisis and colonialist legacy in Comida Pa' Los Pobres (English language and en Español).
First | Stories from the Stage
January 16 on TV | Available online & on the Facebook, YouTube & PBS apps
There is a first time for everything. In many cases, firsts are game changers, becoming unforgettable lessons for life. Erin Barker navigates her first steps into puberty; Dyan deNapoli's first encounter with a penguin takes her halfway across the globe; and Ali Al Abdullatif's dad helps ease the pain of his first car accident. Hosted by Wes Hazard.
Listen and subscribe on Stories from the Stage: The Podcast!


---
Discuss and engage with us on Facebook, Instagram and Twitter by using the hashtag #WORLDChannel and #BestOf2022 and tagging us @worldchannel. Subscribe to our newsletter and YouTube for more features including events and interviews.
Enjoy our content? Consider donating to keep important storytelling like this going, and find more on PBS Passport.