During December, Universal Human Rights Month calls attention to injustices that persist in the U.S. and beyond its borders. Watch films all month that illustrate the reasons why rights like voting, education and health care continue to be challenged but that also stand for why freedoms for all people must still be fought for. On December 10, Human Rights Day, the limited series WHY SLAVERY? from The WHY Foundation that tells the stories of vulnerable women, men and children trapped in the shadows of modern slavery premieres on YouTube ahead of its December 12 U.S. television premiere on Doc World.
Also this month, America ReFramed closes the book on its ninth season with Ahmed Mansour's film Brooklyn Inshallah. To celebrate the series' dedication to sharing compelling and inspiring stories of Americans' fortitude in the face of adversity, stream nine films – one from each season – that look back over the last nine years of diverse, evolutionary storytelling covering all corners of the country.
WATCH LIVE
Hamtramck, USA | America ReFramed
Dec. 7 on TV | Available online & on the PBS app
Dec. 7 through Jan. 6
Once known as a Polish Catholic town, Hamtramck, MI is now home to America's first Muslim-majority city. As election season approaches, candidates set out to win hearts, minds and votes in this rapidly changing city.
Brooklyn Inshallah | America ReFramed
Dec. 14 on TV, online & on the PBS app
Father Khader El-Yateem is campaigning to be New York City's first Arab American councilman. As a Lutheran Pastor and Palestinian American, El-Yateem's bid to make history reveals the aspirations and divisions of his multicultural district.
Hindsight: Now Let Us Sing & We Stay in the House
Dec. 14 on TV | All films available on YouTube and the PBS app
In two stories, four New Orleans mothers struggle to care for their families and themselves in quarantine (We Stay in the House), and a North Carolina interfaith, inter-racial choir searches for a new outlet for performing when the pandemic halts their routines (Now Let Us Sing). 
Late Blossom Blues | America ReFramed
Dec. 21 on TV | Available online & on the PBS app
Dec. 21 through Jan. 20
Born in Mississippi, Leo "Bud" Welch's recording and touring career begins at the age of 81. With the support of his dedicated manager, Leo's Blues career takes him to festivals across the South and all the way to Austria in this glimpse into the daily life of one of America's musical treasures.
Jack & Yaya | America ReFramed
Dec. 28 on TV | Available online & on the PBS app
From a young age, Yaya and Jack saw each other as they truly were, a girl and a boy, even though most of the world didn't see them that way. As they grew older, they supported each other over a 30-year friendship as they both came out as transgender.
WATCH ONLINE
An estimated 40.3 million people are living as slaves, a number more than at any other time in history – including during the transatlantic slave trade. From North Korea to the Middle East and Europe, WHY SLAVERY? uncovers the stories of men, women and children living in the shadows of modern enslavement.
In 2014, Islamic State fighters invaded Iraq's Yazidi settlements – enslaving, torturing and raping women. Two survivors tell their story of escape, asking how justice and rehabilitation can be found after unthinkable violence.
For 10 years, Marish has been kept as a housekeeper by a Hungarian woman. She toils unpaid, and is subjected to relentless abuse. Witness a woman who has lost sight of her own life, but also her hope to live as a free person.
In India, millions of vulnerable children are bought and sold. Filmmaker Pankaj Johar travels the country, exposing a nation in which abuse, exploitation and systematic injustice tear apart children and their parents.
How is the North Korea regime financing their nuclear war program? The government sells its own citizens as laborers to work in Russia, China and a dozen other countries, including member states of the European Union.
In 2016, a maid - trapped in the Middle East's Kafala System - returned home to Kenya with 70% of her body burned. The film exposes the inner workings of the system, and the reality faced by thousands of women each day.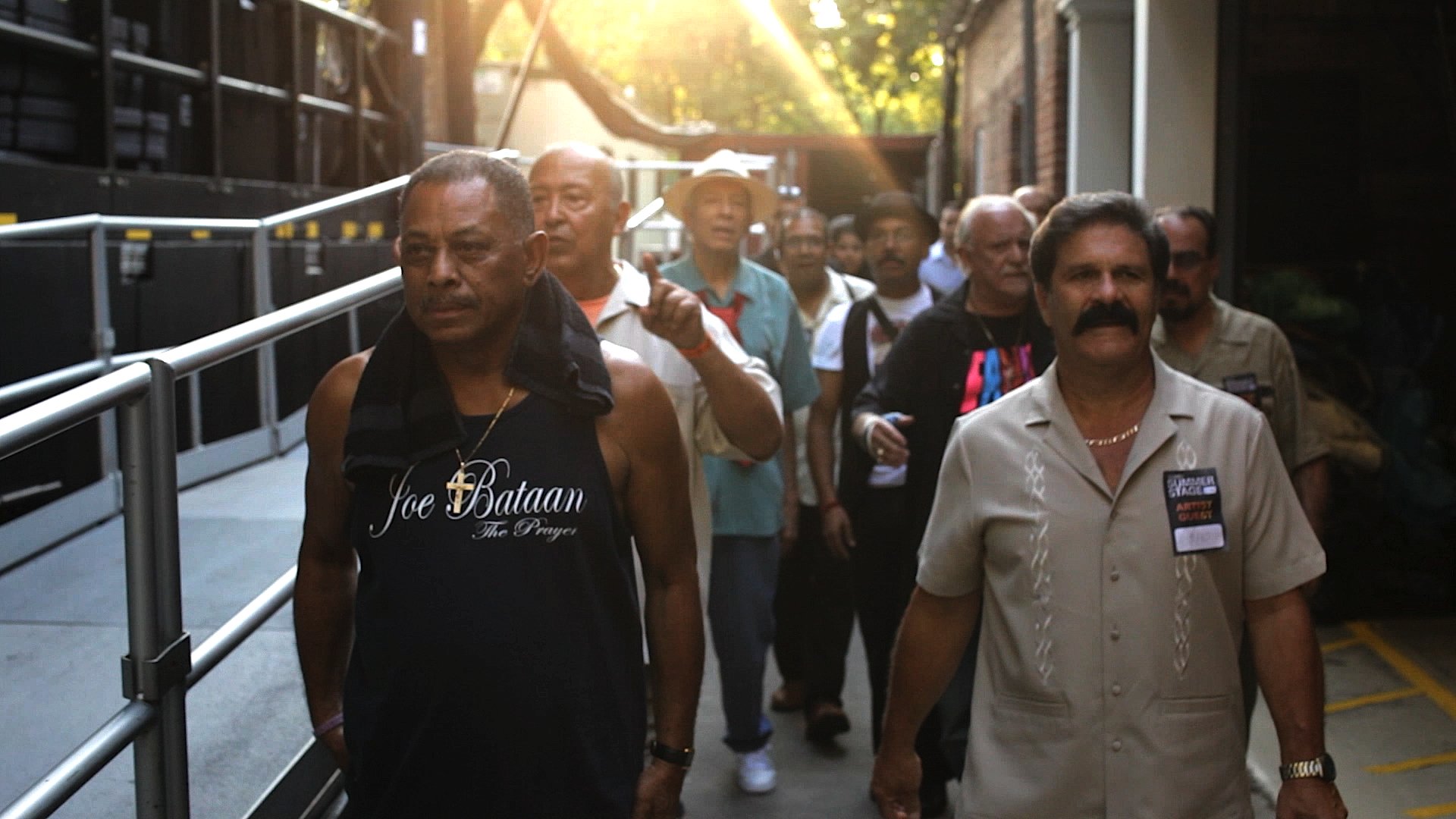 America ReFramed: Staff Picks Marathon
Available on YouTube Dec. 20 through Jan. 1
Beginning Dec. 20, look back at nine years of America ReFramed for a special marathon featuring films chosen by the staff that highlight the evolution of the award-winning series. Through Jan. 1, 2022, stream nine films starting from a season one favorite and on through the years. And get ready for season 10 in February 2022!
When Monique Verdin returns to Louisiana to reunite with family, she sees that the traditional way of life is threatened by a cycle of man-made environmental crises. Monique must overcome the loss of her house, her father and her partner, and redefine the meaning of home.
On an autumn afternoon in Norman, OK, gay teen Zack Harrington killed himself with a gunshot to the head. Against the backdrop of a town bitterly divided on the issue of homosexuality, his parents, conservative Republicans and military veterans, are forced to reconcile their own social and political beliefs.
Dennis, Ty and Robert are pioneers in an "out" generation as part of the estimated 2.4 million LGBTQ Americans over the age of 55. 'Before You Know It' celebrates the lives of active gay senior citizens who have witnessed unbelievable change in their lifetimes, from the Stonewall Riots to the HIV/AIDS pandemic and gay marriage rights.
Created by largely Puerto Rican, Cuban and African American youths living alongside each other in the 1960s, Boogaloo music served as an authentic and vibrant cultural expression that defined a new generation of urban Latinos.
The culmination of an intensive two-year collaboration between Tamar Rogoff and Gregg Mozgala, a young actor with cerebral palsy. Fascinated by Gregg's unique physicality, Tamar was inspired to choreograph "Diagnosis of a Faun." Their creative exploration, at the intersection of science and art, led them to challenge the limitations associated with disability.
By using an unconventional game strategy, 11-time Jeopardy! winner and former insurance analyst Arthur Chu amassed both fans and haters on Twitter. To put his 15 minutes of fame to good use, Chu aspires to become a public figure to address racism and sexism with his posture debunking the "model" Asian American stereotype.
Born in Mississippi, Leo "Bud" Welch's recording and touring career begins at the age of 81. With the support of his dedicated manager, Leo's Blues career takes him to festivals across the South and all the way to Austria in this glimpse into the daily life of one of America's musical treasures.
Acclaimed director Rodney Evans takes viewers on a personal journey as he ponders how the deterioration of his vision will impact his life and work as a filmmaker. Interviewing blind and low vision artists, Evans embarks on a quest to learn how other artists have continued to create art and how their journeys might serve as inspiration for his own.
In the wake of the 2015 Charleston Massacre, a battle erupts in Orangeburg, SC between the Sons of Confederate Veterans and an ice cream shop owner forced to fly the Confederate flag in his parking lot in an exploration of the broader role of Confederate symbolism in 21st century America.
Elena | AfroPoP: The Ultimate Cultural Exchange
Available on Facebook and YouTube
In 1937, Haitians and Dominicans of Haitian descent were exterminated by the Dominican army on the basis of anti-black racism; in 2013, the Supreme Court stripped the citizenship of anyone with Haitian parents. Negotiating bureaucratic processes and a racist, hostile society, young Elena becomes the face of the struggle to remain in a country built on the labor of her father and forefathers.
Top storytellers share stories that conjure the holiday spirit. David Dean Bottrell discovers his passion after stealing the school play's spotlight; Andrea Kamen's bright menorah cuts through the darkness of anti-semitism; and Joe Charnitski tries to break a nightmare-before-Christmas bad luck streak.
Unexpected Gift | Stories from the Stage
Available online & on YouTube
Special events don't always turn out the way we've planned. But with a little creativity, a dash of humor and a whole lot of hope, those wrong turns can become unexpected gifts. A surprising gift from her dad changes Mary D'Alba's first big high school dance; Carmine Sarno learns that fatherhood is a nerve-wracking yet also heart-warming undertaking; and Hadi Shavarini brings his Persian touch to an otherwise traditional celebration.
---
Discuss and engage with us on Facebook, Instagram and Twitter by using the hashtag #HumanRightsMonth and tagging us @worldchannel. Subscribe to our newsletter and YouTube for more features including events and interviews.
Enjoy our content? Consider donating to keep important storytelling like this going, and find more on PBS Passport.