Intimate and powerful profiles of people who are either caught or helped by the levers of the law
The law can be viewed as a menacing force to intimidate and coerce. But what happens when the law is challenged to right a wrong or create constructive change? Led by Harvard Law School Professor Martha Minow and producer JOSEPH TOVARES, twelve Harvard Law students set out to explore that intersection in LEGAL LENS, premiering Monday, June 28 on WORLD Channel's LOCAL, USA with additional, exclusive shorts on YouTube. Through five short films featuring captivating profiles and passionate characters, the series examines how laws and regulations can either disrupt lives or lead to positive shifts, depending on how they are interpreted or contested.
"I've often thought it may seem strange, but that the closest activity to law, and law practice, is documentary filmmaking, because in a similar, maybe surprising way, we have to deal with the actual reality. This is not fiction. And at the same time, no one would deny there's a shaping, there's a choice-making, there's a set of selection decisions," Minow says.
The similarities between studying law and creating documentary films may not be obvious, like Minow suggests, but consider the larger themes of both: Lawyers craft stories to win their cases; documentarians lead viewers through a focused narrative to bring attention to an issue.
But more than the industries' parallels, it's about the reach film has when compared to law, says Kenyan LL.M. student Zamzam Mohammed, who worked to shine a light on pregnancy discrimination in the workplace. She believes the medium can raise a new kind of awareness: "You can have a case in court, and only very few people would actually be able to understand what's going on. But then when you have a film, anybody can watch a film on the subway, you can watch it when you're cooking dinner. And so I think it's something that helps people understand in a way that is clear for them," she said.
David Benger, one of a team of students who focused on prison reform, found that documentary fit in seamlessly with his mission as a lawyer: to create broader awareness that, in turn, facilitates change. "I think we, as lawyers, try to convince people, not only that we're right, but that people should care about what we have to say. And I think filmmaking is an extremely useful tool for helping people invest emotionally in real problems that other people have," he said.
Starting the conversation, even if it seems like no substantial progress is being made, is half the battle, says LL.M. student Adam Posluns.
"Litigation doesn't always have to be about big victories in court...Sometimes that change can happen just by initiating lawsuits, just by starting the litigation," he said. "Because even if you don't win, and sometimes you won't win for various reasons...it can get other people to see that they can also litigate these issues. They don't have to wait for their governments to come along."
Law, these students agree, may seem straightforward on paper, but when film becomes an element, seeing the human stories behind those laws creates an expanded consciousness and adds a new angle to the purpose of law, offering insight that may otherwise be lost. 
"Narrative storytelling, especially documentary storytelling, can help lawyers do their job better and remember that this is about people. I think the thing I hate the most is when people say, 'Oh, let's not focus on the facts. Let's just focus on the law,'" said Elisabeth Mabus, J.D student from Jackson, Mississippi. "The facts are the people. And the facts are the people that the law impacts. And we cannot lose sight of that."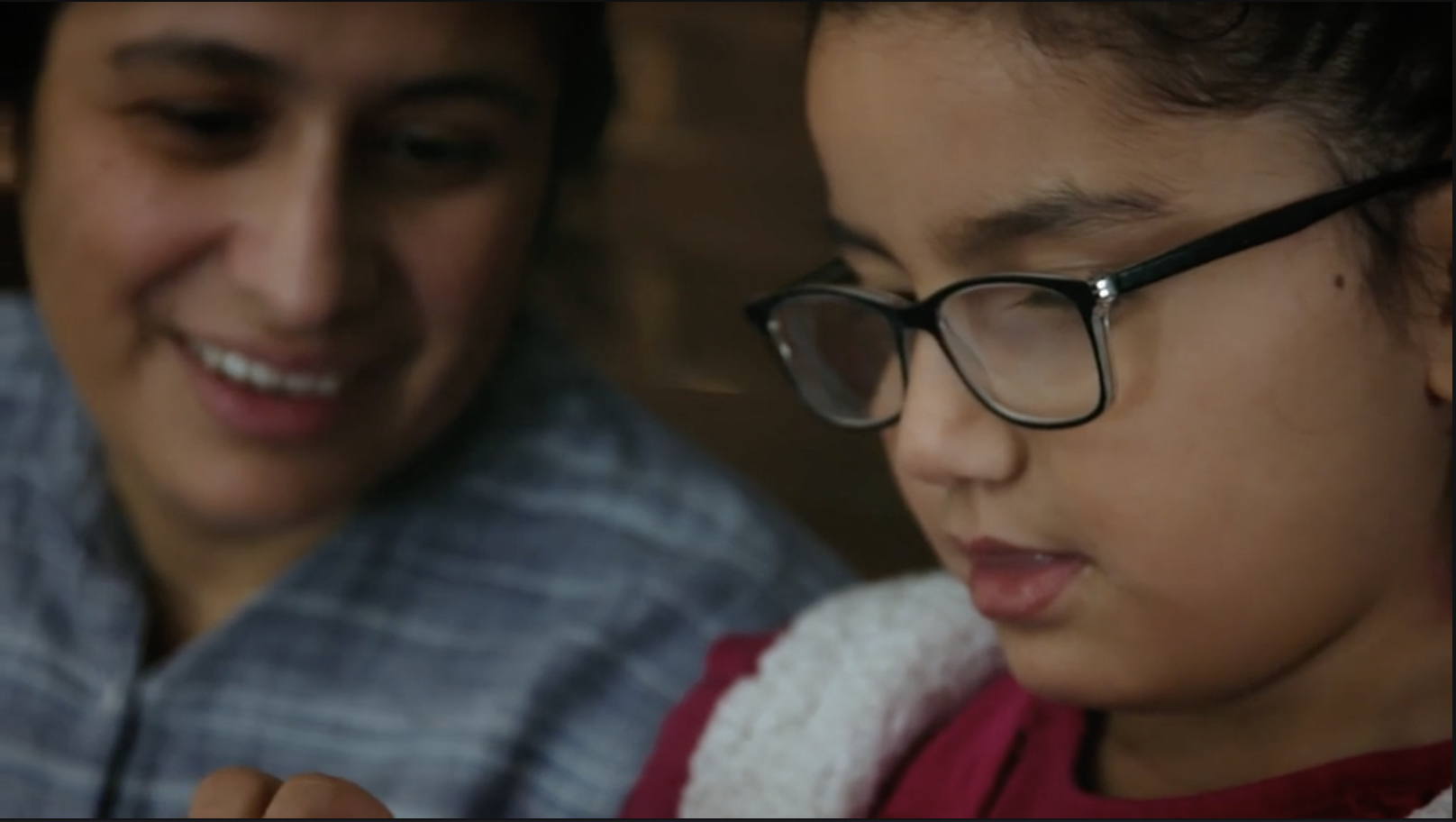 The umbrella of human rights is what led Minow's class to their underlying theme: home, and how the law can have such an effect on a person's sense of it.
"Sometimes we forget the stories behind these legal cases, or don't pay as much attention to [the] stories behind these legal cases we read. We go straight to the legal issue. We go to the legal arguments, principles, but it's a gentle reminder that behind every case there's a human story...win or lose, there's always that human story," Daren Zhang, California J.D student, said.
Within these five films, the stories ultimately lead back to what makes a home, and how the idea of home, that basic and fundamental right, is challenged when human rights are threatened. According to Posluns, that was the driving force behind these stories. "I think people felt that human rights were being put on the back burner, that they're being disregarded rather than championed...That human rights had become more bargaining chips in transactions rather than something to be fought for and to be championed around the world," he said.
By looking at issues like climate change, immigration and gentrification through a legal lens, these future lawyers began to see their profession differently. By embarking on a mission to represent their characters (Lisa Newman, a working mother; Doris Landaverde, an 18-year Temporary Protected Status holder; Damali Vidot, an unassuming but confident community leader) justly and effectively, opinions on what practicing law means began to evolve.
Kevin Patumwat, a J.D student from Bangkok, Thailand, shared how the project underscored the role of ineffective lawyering: "I think this project really drove home the importance of how lawyers need to be able to use the knowledge, use the resources they have, and really more effectively advocate for the people who they're advocating for."
"Ultimately when you care about an issue and you want to tell a story about an issue, there's a great deal of value in having many different tools in your toolbox for how to tell that story and how to make people care and [show people] that this may not be a part of their direct lived experience, but it's something they should care about," Benger echoed.
By shifting the gaze of litigation onto honest, human stories, LEGAL LENS offers a glimpse into how there is still room for change in the way law is interpreted and enacted.
"In a lot of our national conversations, I think we focus so much on the things that divide us. We forget often how much we have in common. And we forget to see all the things that unite us," Boston, Massachusetts J.D student Tianhao He said. "Even though the films in this series all touch on different issue areas with different characters in different parts of life, I think we do see these universal themes. These universal themes of yearning for belonging, of the struggle and also the joys of building home in America."
GENTRIFICATION
Why does the same story of gentrification and displacement keep playing out over and over in cities across America? A tireless advocate wants to make sure that the transformation happening in his neighborhood does not leave out its current residents.
IMMIGRATION
One immigrant organizes a counterattack to President Trump's cancelation of Temporary Protected Status for more than 300,000 immigrants, threatening to send them back to devastated countries they haven't seen in decades. 
CLIMATE CHANGE
A community activist and a climate change scientist take on ExxonMobil to hold them accountable for decades of misinformation and inaction on climate change.
 
DISCRIMINATION
A mother-to-be finds out the hard way that the law doesn't protect her from being harassed by her employer for getting pregnant...so she helps pass a bill that protects others from the same fate.
PRISON REFORM
The law makes many demands of our nation's jails, but punishment is not one of them. An innovative Sheriff in Middlesex County takes a therapeutic approach to jail time, and the results are remarkable.
Beginning Monday, June 28, stream LOCAL, USA: LEGAL LENS online and on the PBS app, and watch all five shorts exclusively on

YouTube

 

daily.
Watch, discuss and engage with us on Facebook, Instagram and Twitter by using the hashtag #LegalLens and tagging us @worldchannel. Subscribe to our newsletter and YouTube for more features including events and interviews.