Through storytelling, we can all find common ground. New this month, Stories from the Stage: The Podcast offers fresh episodes of inspiring stories about finding your one and only, feeling out of place and more. Take the show on the go this summer and hear directly from ordinary people about their extraordinary experiences!
Also in August, watch films on WORLD Channel that showcase the diversity of our world and how connection and empathy move us forward: America ReFramed's 'Perfectly Normal for Me' highlights the power of inclusivity and community through four children with physical disabilities preparing for a dance recital; and as we approach one year since American troops withdrew from Afghanistan, Doc World's 'Facing the Dragon' and FRONTLINE's 'Afghanistan Undercover' reveal the country's instability through the eyes of Afghan women.
Watch, listen and learn from films and stories that work to make a difference and find the commonalities we all share.
LISTEN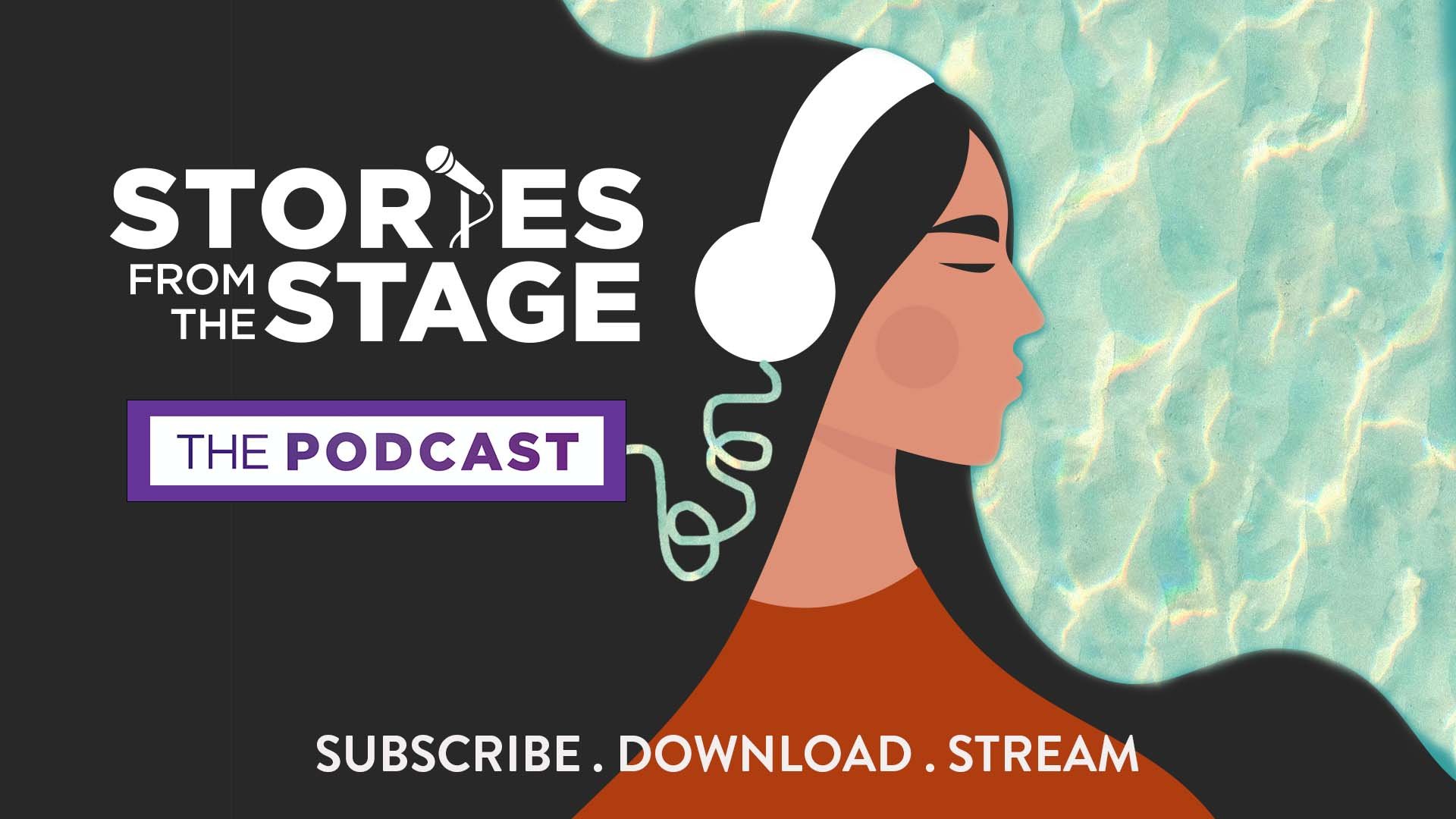 Powerful stories can bring people together despite impossible differences and tumultuous times. From Liz Cheng and Patricia Alvarado Núñez, the executive producers and co-creators of Stories from the Stage, welcome to the Podcast! This audio series features the most memorable stories and in some cases, the next chapter – what happened after storytellers exited the stage.

Listen to new episodes of heartwarming and laugh-out-loud moments while relaxing at the beach or taking a road trip this summer! Explore the list of new episodes.
WATCH LIVE
Christine's brother Peter experiences his world through touch, smell and taste. Now 30 years old, Peter's family is having trouble finding the proper care for his multiple disabilities. Told through Christine's eyes, the film explores how the family works to assure him a dignified life once the parents are gone – and Christine's uncertainties about one day becoming his primary caregiver.
Transporting viewers to Missouri towns – then all-Black Kinloch and the all-white community of Ferguson – examining the shared histories and deep racial divides affecting both. Through recordings, photographs and recollections, the film draws parallels between a 1960s dispute over a physical barricade erected between the towns and the 2014 shooting death by police of Michael Brown.
As American forces and foreign aid leave Afghanistan, the country's fragile democracy and the recent gains for women hang in the balance. Trapped in the uncertainty are Nilofar and Shakila, who are forced to choose between motherhood and their devotion to reform in this film exposing the day-to-day realities of Afghan women struggling to maintain their hard-won rights. Read a Q&A with filmmaker Sedika Mojadidi.
President | POV
August 10 on TV, online & on the PBS app
Zimbabwe is at a crossroads. The new leader of opposition party MDC, Nelson Chamisa, is challenging the old guard, ZANU-PF, represented by acting president Emmerson Mnangagwa. The 2018 Zimbabwean general election serves as the ultimate test for both the ruling party and for the opposition. How will they interpret democracy in a post-Mugabe era – in discourse and in practice?
An undercover investigation into the Taliban's crackdown on women in Afghanistan. FRONTLINE correspondent Ramita Navai finds women who are being punished by the regime and confronts Taliban officials.
The Falconer | America ReFramed
August 11 on TV, online & on the PBS app through September 10 | Available on PBS Passport
One of only a handful of African American falconers in the country, Rodney Stotts is on a mission to build a bird sanctuary and provide access to nature for his stressed community. This is a story of second chances: for injured birds of prey, for an abandoned plot of land, for a group of teenagers who have dropped out of high school, and for Rodney himself.
After the brutal murder of African-American James Byrd, Jr. by three white supremacists in Jasper, Texas, friends Whitney Dow, who is white, and Marco Williams, who is Black, made a film about their town.
Perfectly Normal for Me | America ReFramed
August 18 on TV, online & on the PBS app through September 17
Alexandria, Jake, Caitlin and Veronica reveal what it's like to live with physical disabilities. Their parents search out opportunities where they are accepted and feel valued, such as a dance program in Queens, NY. With the help of a loving community, the students prepare for a spring recital. Throughout all, they become eloquent advocates for the powers of inclusion, respect and empathy.
Councilwoman | America ReFramed
August 25 on TV
Carmen Castillo is a first-term city councilwoman who maintains her job as a hotel housekeeper. She advocates for the working families in her community and leads the charge of the Fight for $15 Providence, RI. A grueling reelection campaign brings new challenges to the homefront. Through it all, she stays true to her vision for justice and equity to prove that "she can do it!" Will she succeed?
Faya Dayi | POV
August 31 on TV, online & on the PBS app
A hypnotic immersion in the world of Harar, Ethiopia, a place where one commodity – khat, a euphoria-inducing plant – holds sway over the rituals and rhythms of everyday life. The film captures intimate moments in the lives of everyone from the harvesters of the crop to people lost in its narcotic haze to a desperate but determined younger generation searching for an escape from political strife.
WATCH ONLINE
No Matter What | Stories from the Stage
August 1 on TV | Available online & on the PBS app
Sometimes we'd rather avoid stepping into the fray. But when we choose to be courageous, the consequences are life changing. Susanne Schmidt tries "extreme camping" and learns about love, friendship and the virtues of a well-built campfire; José Palma embarks on a perilous journey to reach the U.S. and the possibility of a brighter future; and Annemarie Whilton discovers that letting go is not the same as giving up. Hosted by Theresa Okokon.
Family Business | Stories from the Stage
August 8 on TV | Available on YouTube
You can choose your friends, but you can't choose your family. And we do our best to love them…despite the fact that they sometimes drive us crazy. Sarah Sutton becomes a food truck owner and learns the trials and tribulations of working with her spouse; Paul Brouillette's relationship with his mom takes an unexpected twist; and Ajay Jain rebels against the life plan his father has created for him. Hosted by Wes Hazard.
In 2014, Islamic State fighters invaded Yazidi settlements in Iraq. Men were massacred while young women were kidnapped to be enslaved, tortured, and systematically raped. Two Yazidi women tell their story of escape to Germany with the assistance of a renowned trauma expert. Their journeys to recovery ask how a survivor of unthinkable sexual violence can find justice and a path to rehabilitation.
Oops | Stories from the Stage
August 15 on TV | Available online & on the PBS app
Surprise! Kemp Harris describes a life-changing moment at a stop sign; Justin Werfel discovers the triumph and agony of a one-wheel ride; and Jannelle Codianni must confess that magic is not always real. Hosted by Theresa Okokon.
For 40 years, community organizing group ACORN sought to empower marginalized communities. Its critics, though, believed ACORN promoted government waste and ineffective activism. These competing perceptions exploded nationally in 2009, fueled by a YouTube video made by undercover activists. Go beyond the 24-hour news cycle, cutting to the heart of the political divide.
For 10 years, Marish has been kept as a housekeeper by Eta, a Hungarian woman. She toils unpaid 7 days a week in exchange for meals, cigarettes and a couch to sleep on. Even money earned from an extra job must be handed over. Over two and a half years, filmmaker Bernadett Tuza-Ritter witnesses first-hand the relentless torrent of abuse - her presence also inspires Marish to live as a free person.
Timeout | Stories from the Stage
August 22 on TV | Available online and on the Facebook, YouTube & PBS apps
For most people, playing sports is about meeting personal challenges – from first tries on the field to last hurrahs on the sidelines. Andrew dreams of throwing a wiffle ball no-hitter; Kioko signs up for the Memory Ride; and Sophie & her sister become the first girls to play tackle football on a private all-boys team in NYC. Hosted by Wes Hazard.
In India, millions of vulnerable children are bought and sold. Far removed from the issue of child slavery until a family maid suffers a devastating loss, filmmaker Pankaj Johar travels the country to understand and expose the ways in which poverty, illiteracy and corruption conspire to provide a breeding ground for child trafficking in the world's largest democracy.
School Days: Teacher Tales | Stories from the Stage
August 29 on TV | Available online & on the PBS app
For teachers and students alike, school is a place to struggle mightily. Ben works to transform swooning preschool girls into dragon-slaying warrior princesses; Donna finishes the school year with Sister-ly help; and Crystal climbs the ladder of higher education, aided by secret admirers. Hosted by Theresa Okokon.
---
Discuss and engage with us on Facebook, Instagram, Twitter and TikTok by tagging us @worldchannel. Subscribe to our newsletter and YouTube for more features including events and interviews.
Enjoy our content? Consider donating to keep important storytelling like this going, and find more on PBS Passport.