Films spotlighting the joys and challenges for students of all ages.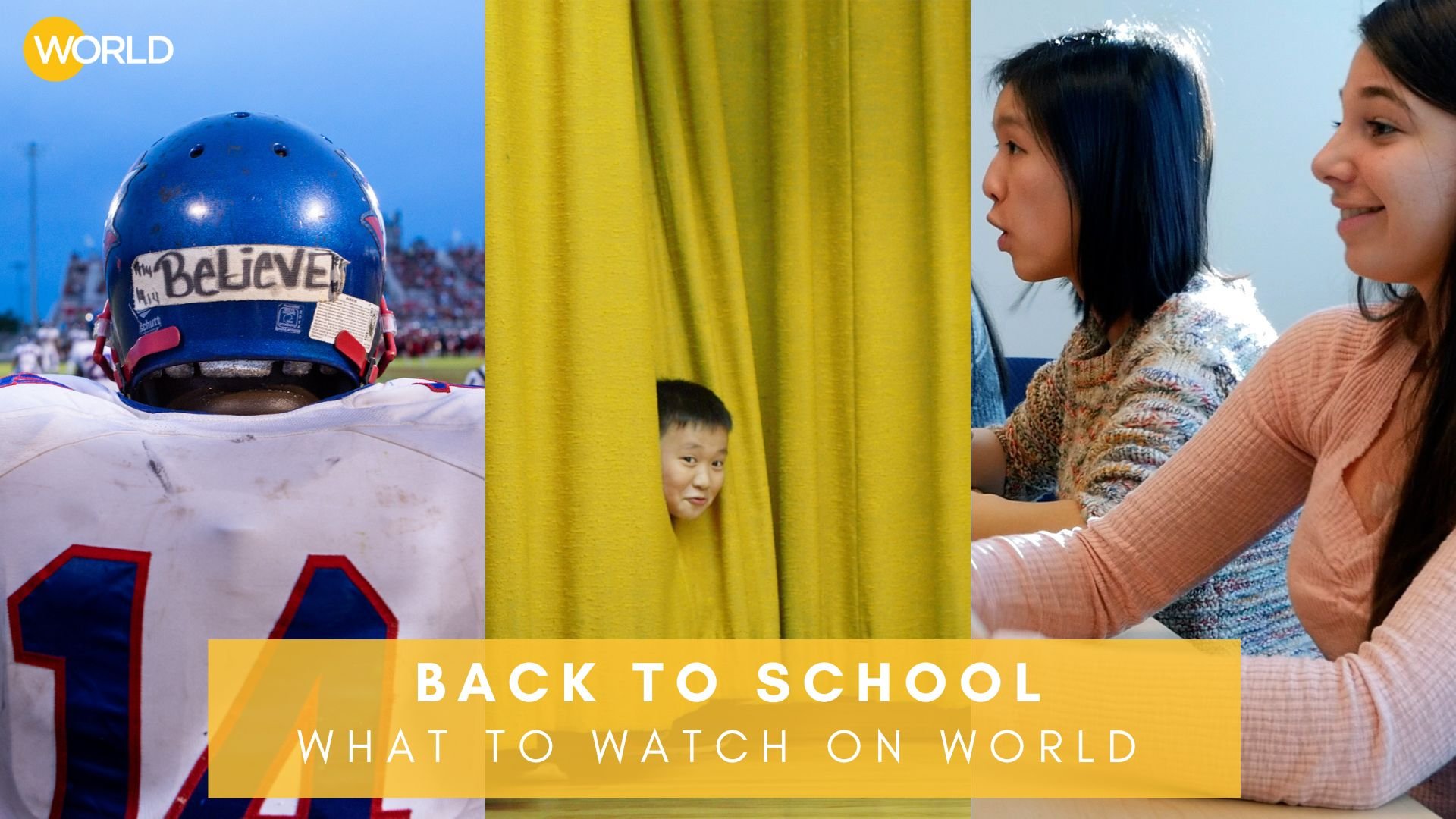 From school supply checklists to signing up for extracurriculars, returning to school – from the first day of kindergarten to the first day at graduate school – elicits both excitement and nerves every year. After a tumultuous few years as COVID-19 upended the education experience, schooling has returned to a sense of normalcy – though, now, faces new challenges.
As state legislatures challenge curriculums and the education system at fundamental levels, it's more important than ever to protect what and how American students learn while maintaining the community and enrichment that school and education provide.
Watch films exploring the moments we can experience only in school, the influence that people we meet on this journey have on our personal development and success and how education can shape the people we become.
Girl Talk | Local, USA
September 13 on TV, online & on the PBS app | Available on PBS Passport
Set in the cutthroat, male-dominated world of high school debate, GIRL TALK tells the compelling story of five girls on the diverse, top-ranked Massachusetts team at Newton South. Often talked over, underrepresented and judged differently than their male counterparts, each girl learns to navigate gender biases, reminding us that equal rights and freedom of expression are worth fighting for.
Pahokee | America ReFramed
August 31 on TV, online & on the PBS app
In the rural town of Pahokee, four teenagers experience the joys and heartbreaks of their last year in high school. This tightly knit community in the Florida everglades struggles with financial insecurity and pin their hopes for the future on their graduating seniors.
Our New Normal | PBS NewsHour's Student Reporting Labs
Available on YouTube & on the PBS app
From vaccination and mask mandates to mental health and curriculum protests, students in America are seeking a new normal amid the ongoing chaos created by the pandemic. So what do they have to say about it? In an hour-long special, PBS NewsHour Student Reporting Labs (SRL) will explore how teens are searching for stability and redefining school life. Read a special Q&A with the co-hosts of the special.
A young Pakistani woman immigrates from Karachi, Pakistan to a small town in Arkansas to begin her first year of college. Due to COVID-19 restrictions, she prepares to live in isolation with her family and to attend classes remotely. But when her mother is turned away by Immigration and Customs Enforcement, she must learn to navigate her new life in the U.S. alone.
The mental health journeys of four young people, told entirely in their own words. Each share their story to let others know they're not alone and that healing is possible. They have endured assault, bullying and discrimination...some thought about suicide. Through the pain, they found support. They now look towards the future with optimism, and encourage kids to seek support and community.
In New York City's Chinatown, the theater club of PS 124 is staging an adaptation of the film "Frozen." As the 5th graders gear up and rehearse for the musical production, nervous excitement and flubbed lines brush up against cultural stereotypes, family expectations, and post-graduation uncertainties. CURTAIN UP! shares a kid's-eye view of the wonders of discovering art, culture and identity.
For teachers and students alike, school is a place to struggle mightily. Ben works to transform swooning preschool girls into dragon-slaying warrior princesses; Donna finishes the school year with Sister-ly help; and Crystal climbs the ladder of higher education, aided by secret admirers.
Remember school? It's where kids learn and where knowledge sometimes comes only after pain. Cecilia battles a learning disability that leaves everyone – and Cecilia herself – baffled; Anna reluctantly welcomes a newcomer who struggles socially; and Furquaan finds that violent solutions have a down side.
School Days | Stories from the Stage: The Podcast
Subscribe & listen on Apple Podcasts, Spotify and more
A year after her story, we join teen storyteller Cecilia Viveiros as she goes to college in New York City.
From the first day of school through graduation, three Boston-area high school seniors share their journeys via video diaries, text messages and interviews in this intimate look back at a school year that is sure to shape the lives of a generation.
In Montego Bay, Jamaica, three athletes from Spot Valley High School prepare to compete in the island's greatest sporting event: Champs. The film follows the students over a year while highlighting the historic and contemporary issues of the island. See what it means to grow up in Jamaica, and learn why these young athletes are striving for success that could determine the rest of their lives.
The 1987 Oscar-nominated series documents the comprehensive history of the Civil Rights Movement in America. Explore the 14 episodes on our timeline viewer's guide, including 'Fighting Back,' 'Ain't Scared of Your Jails' and 'Mississippi: Is this America?' where students take the lead for civil rights. 
 
"Open a Book, Open the World – The Library of Congress National Book Festival" is an hour-long special that delivers highlights from 2021's National Book Festival and celebrates a sense of renewal and hope that we're all yearning for.
---
Discuss and engage with us on Facebook, Instagram, Twitter and TikTok by using the hashtag #BackToSchool and tagging us @worldchannel. Subscribe to our newsletter and YouTube for more features including events and interviews.
Enjoy our content? Consider donating to keep important storytelling like this going, and find more on PBS Passport.