Stories of separation and reunification contextualize the Supreme Court case of Haaland v. Brackeen, which challenged the constitutionality of ICWA.
UPDATE: On Thursday, June 15, 2023, the U.S. Supreme Court upheld the Indian Child Welfare Act of 1978. The decision marks a rare win for Native Americans at the highest federal judiciary level and most importantly, allows the community to protect and preserve its families and its sovereignty.
On November 9, 2022, the Supreme Court of the United States heard arguments in the case of Haaland v. Brackeen; the plaintiffs – white foster parents and the state of Texas – claim that the Indian Child Welfare Act (ICWA) violates the Constitution by discriminating on the basis of race. The decision will directly challenge the precedent set by ICWA and threaten the sovereignty of tribal nations as political entities and not racial groups.
During the course of U.S. history, child welfare standards were primarily based on Euro-centric principles that differed from the rituals and values of life on tribal reservations. In 1978, at the time of the passing of ICWA, Congress found "between 25 to 35 percent of all Indian children nationwide were removed from their homes and 90 percent of those children were placed into non-Indian homes."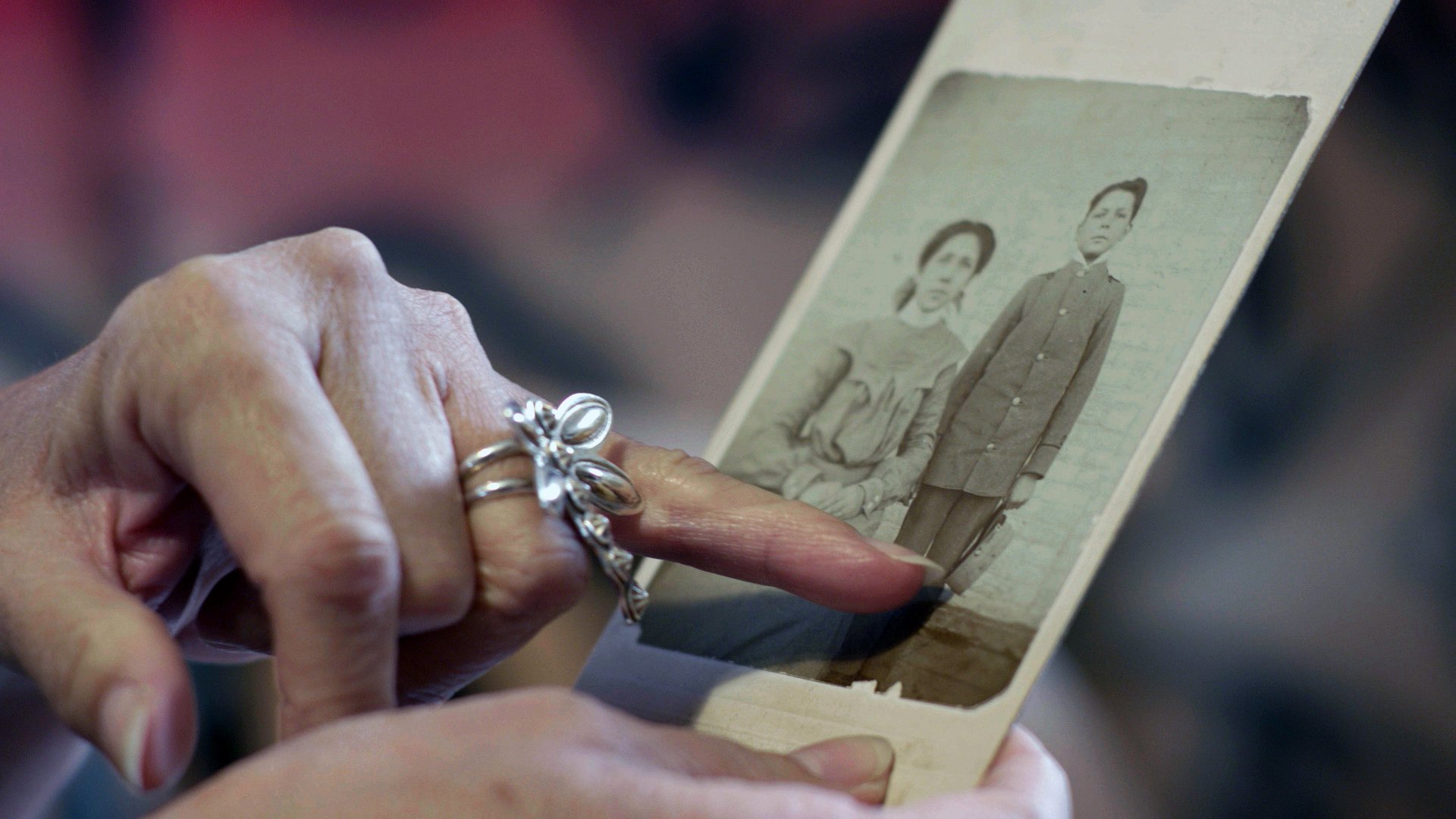 Designed to value a preservation of culture and to keep Native children in Native homes, ICWA currently protects against the forced removal of Indigenous children and prioritizes placements within a child's tribe in cases of adoption. Since the passing of the law, Indigenous ancestry is now disclosed in adoption records; today, pre-ICWA Native adoptees and their biological families have the opportunity to learn about one another even if the records were sealed at the time of adoption.
But the damage has been done. Government programs, like American Indian boarding schools, have resulted in cultural genocide and generational trauma that continues to impact Indigenous peoples and whole communities. And now, the future of ICWA and tribal sovereignty hang in the balance.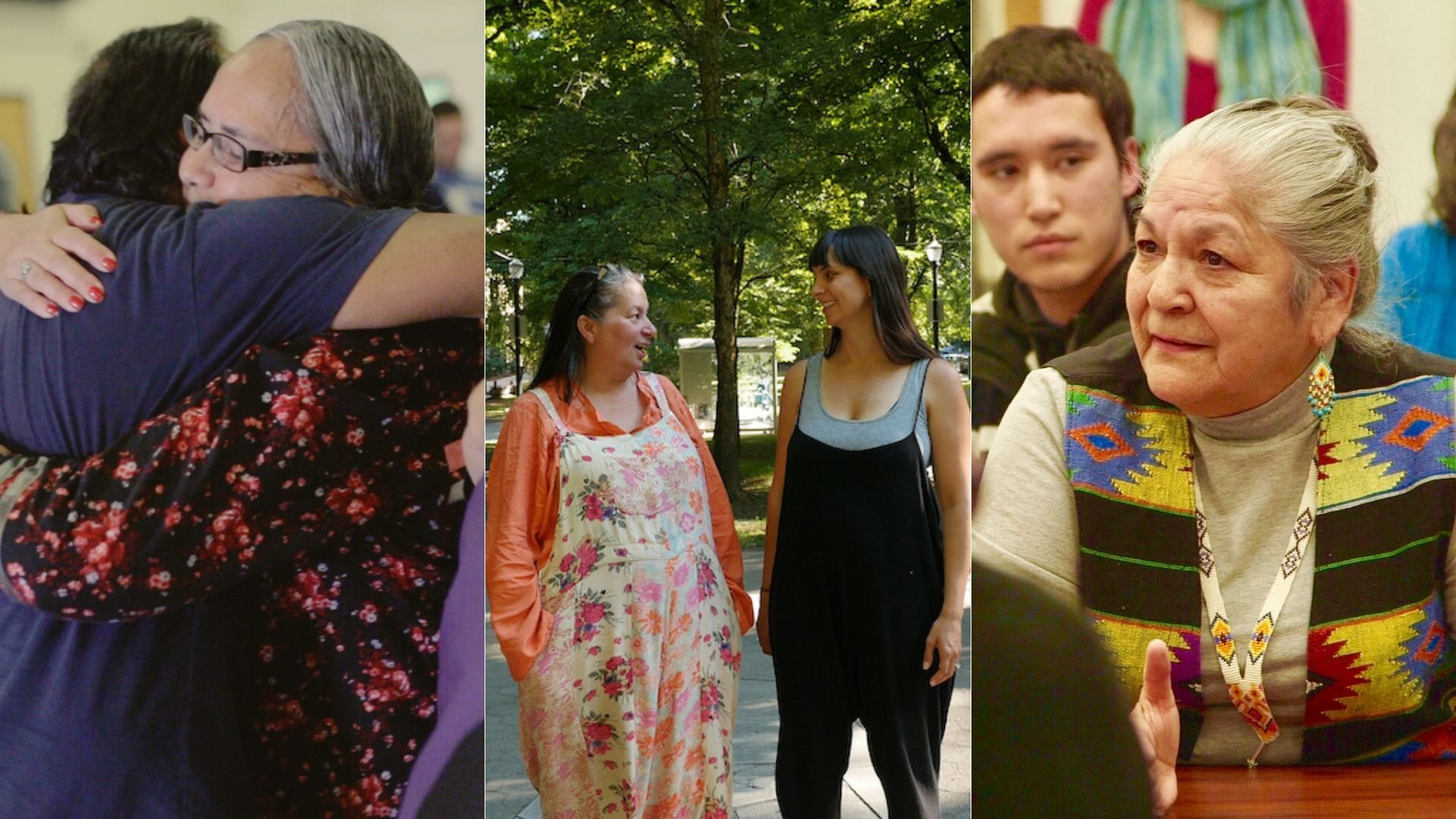 On America ReFramed and Local, USA, in partnership with Vision Maker Media and Retro Report, we present films that tell of the long-standing effects of U.S. policy and non-Native adoption, and what healing and cultural reconciliation mean to these communities.
Native American communities are grappling with the fallout of government policies which, for decades, separated Native American children from their families and stripped them of their culture - first at boarding schools, and later in white adoptive and foster homes. On June 15, 2023, the Supreme Court rejected challenges to the Indian Child Welfare Act, the 1978 law that sought to stem those removals. It was a victory for Native communities, who today are working to overcome generations of trauma. Premiering June 23 on YouTube and watch on TV June 26 at 9/8c (check your local WORLD listings).
Kendra Potter, a Lummi adoptee who grew up in a loving, upper middle-class white family, embarks on a seven-year journey to rediscover what it means to be Native and to belong to a tribe. When Kendra reunites with her biological mother, also an adoptee and survivor of abuse, addiction, homelessness and sex trafficking, the two explore the complex process of finding oneself in the context of a history filled with both trauma and resiliency. Stream for a limited time June 22-30 on the PBS app, and watch an encore presentation July 6 at 8/7c on America ReFramed.
Sandy White Hawk, removed from her Sicangu Lakota relatives at just 18 months old, sets out to reclaim the identity she was taught to disown. Through organizing the first annual Welcome Home Ceremony for Adopted and Foster Relatives of the Rosebud Sioux Tribe, she explores the impact reunification can have on communal healing. Stream for a limited time June 22-30 on the PBS app.
Dawnland | Independent Lens
The nation's first-ever government-endorsed truth and reconciliation commission investigates the impact of Indigenous child removal on Maine's Wabanaki people. Under the presumption that assimilating into white society would improve their lives and futures, many Wabanaki children were removed from reservations and placed in white foster or adoptive homes, many suffering physical and psychological abuse. Can reconciliation help heal the scars from childhoods lost? Read an interview with filmmaker Adam Mazo on seeking "the truth in eye-opening story of forced Native child separation."
Correction 12/1/22: An earlier version of this article incorrectly identified Kendra Potter as a member of the Blackfeet/Salish tribe in the description for Daughter of a Lost Bird. Kendra's tribal affiliation is with the Lummi tribe, while filmmaker Brooke Swaney is Blackfeet/Salish.
---
Discuss and engage with us on Facebook, Instagram, Twitter and TikTok by tagging us @worldchannel. Subscribe to our newsletter and YouTube for more features including exclusive events and interviews.
Enjoy our content? Consider donating to keep important storytelling like this going, and to watch more on PBS Passport.