The 1987 Oscar-nominated Eyes on the Prize documents the comprehensive history of the Civil Rights Movement in America. The landmark series is told in 14 parts through the firsthand experiences of ordinary people whose extraordinary actions launched a movement that changed the American landscape.
From the singular act of courage by Rosa Parks to John Lewis and the hundreds of marchers from Selma to Montgomery, it's clear that the fight to end discrimination and segregation was an arduous but necessary road traveled. The sacrifices made by many – Emmett Till, Elizabeth Eckford, Fred Hampton, Dr. Martin Luther King Jr. and Coretta Scott King, Addie Mae Collins, Denise McNair, Carole Robertson, Cynthia Wesley and more – set the stage for the leaders and allies of today's #BlackLivesMatter movement.
Institutional racism continues to affect Black Americans and other people of color. When hearing these recounts of the civil rights era, one question remains: How will the lessons of our past push us toward racial equality?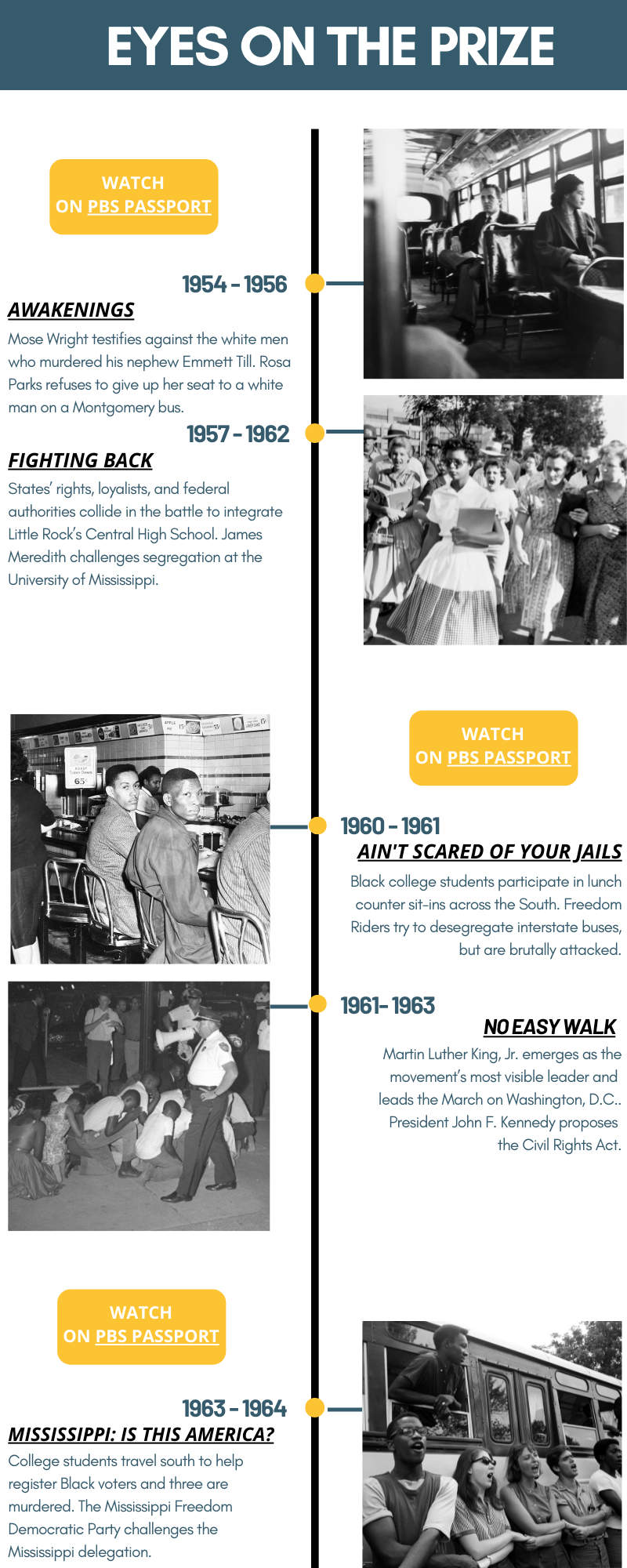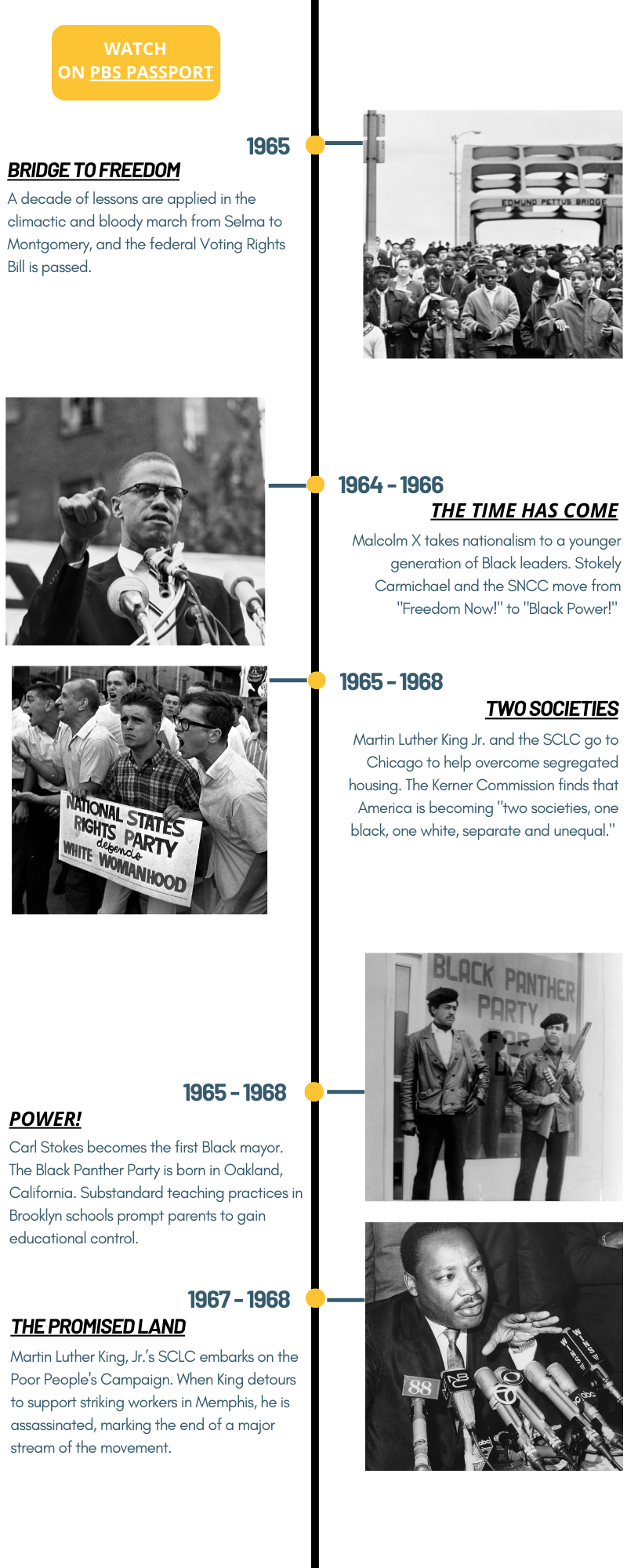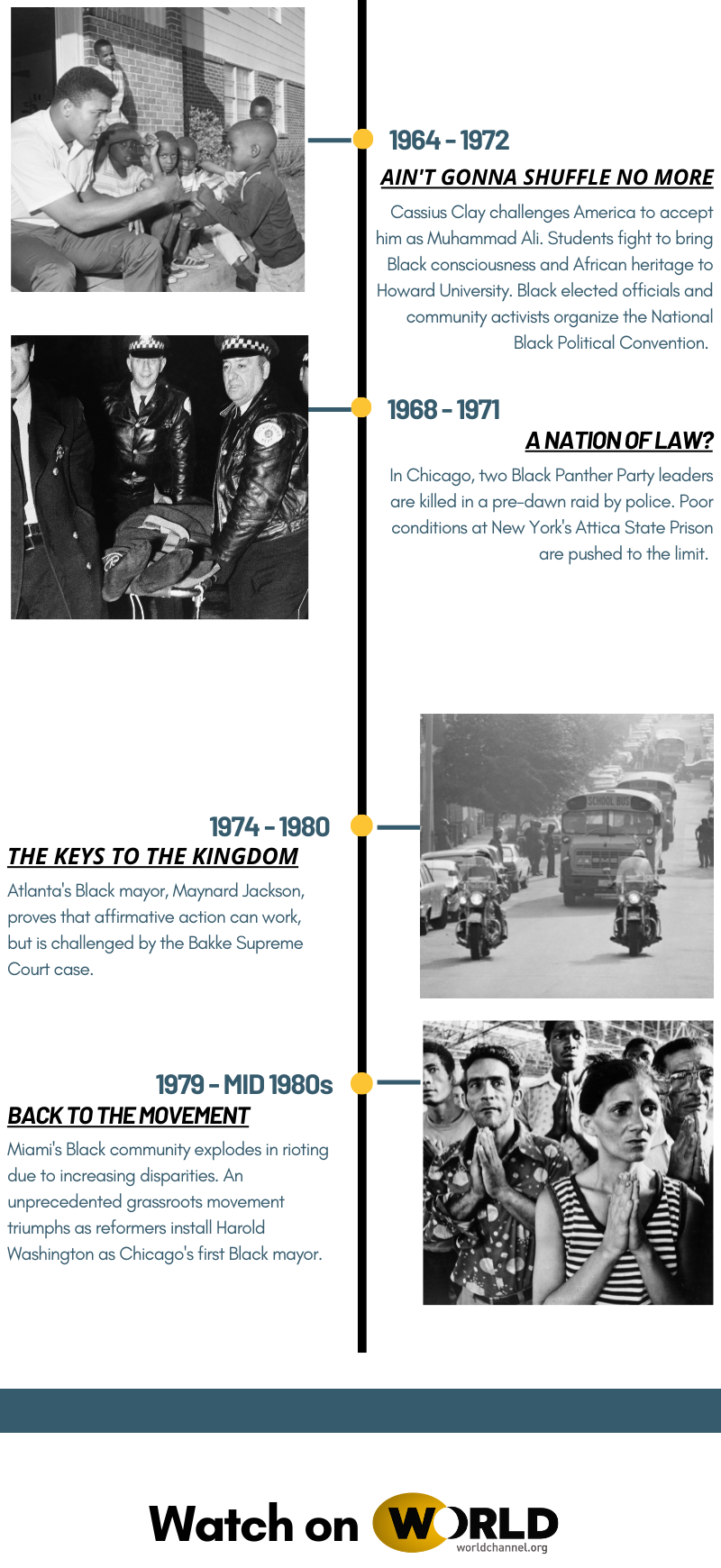 Season 1 of Eyes on the Prize is available on-demand for PBS Passport members.