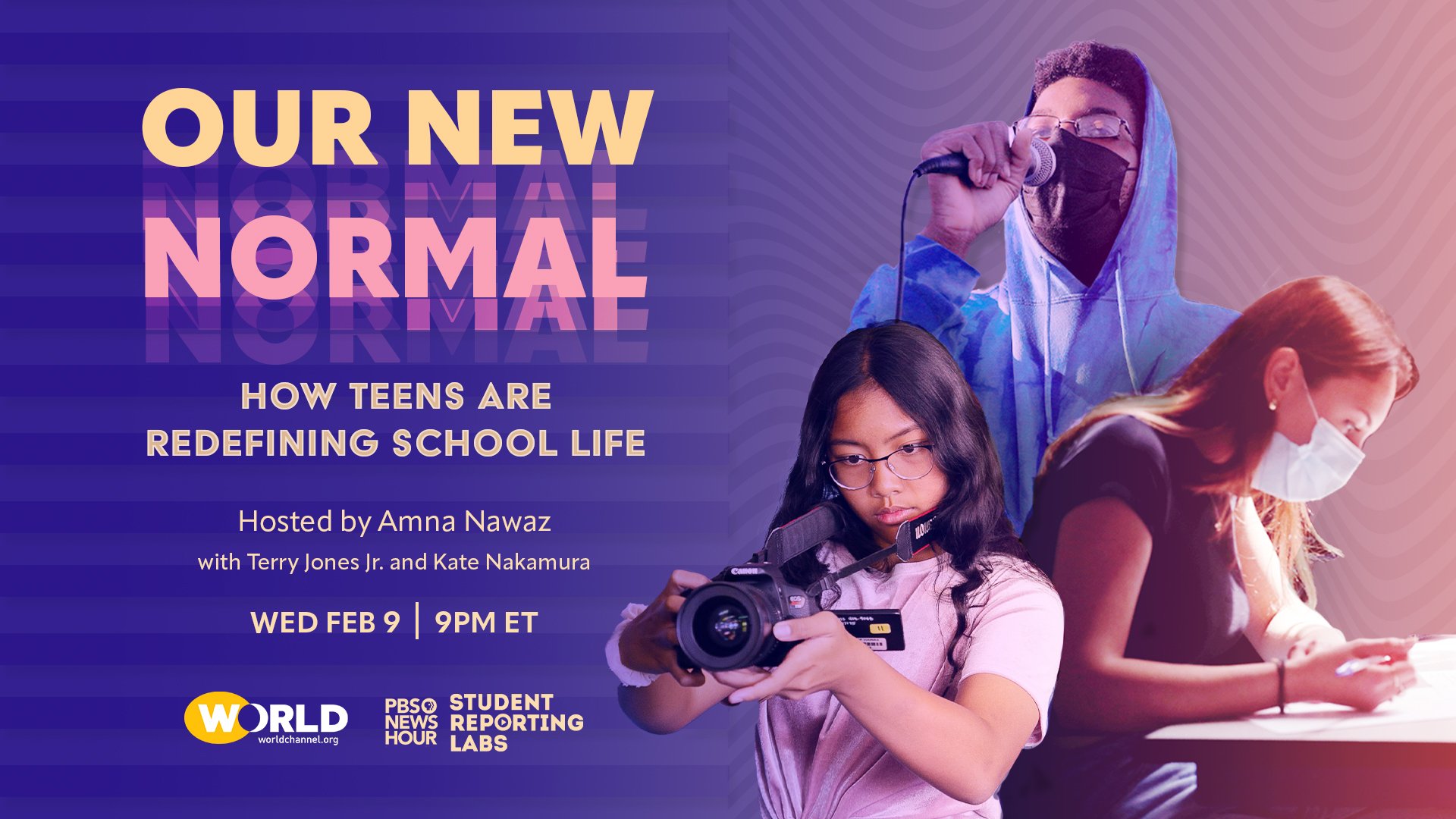 Our New Normal: : How Teens are Redefining School Life
Produced by PBS NewsHour Student Reporting Labs. Presented by WORLD Channel.
From vaccination and mask mandates to mental health and curriculum protests, students in America are seeking a new normal amid the ongoing chaos created by the pandemic. So what do they have to say about it?
In an hour-long special, PBS NewsHour Student Reporting Labs (SRL) will explore how teens are searching for stability and redefining school life.
---
Amna Nawaz, chief correspondent for the PBS NewsHour, with teen co-hosts Terry Jones Jr. of Alabama and Kate Nakamura of Hawaii and featured guests walk through some of the most top of mind pressing issues for teens. Watch now!