Burning Questions: Covering Climate Now
A production of Covering Climate Now & And Now Media
PREMIERING TUESDAY, OCTOBER 25 8p ET/ 5p PT on TV (check your local WORLD station) and YouTube
Will we act in time? Extraordinary journalists report on stories of struggle and resilience from around the world as families from Senegal to Iowa and Colorado to Samoa lose everything they care about to drought, fire and rising seas. Co-hosted by NBC Today's Al Roker and NBC News' Savannah Sellers, this climate special bringing together work by award-winning journalists explores who is paying the price while world leaders wrangle and corporate interests resist change.
Get to know all the journalists - the full list of 2022 Covering Climate Now Journalism Award winners.
---
Follow on social with #CoveringClimate and #BurningQuestions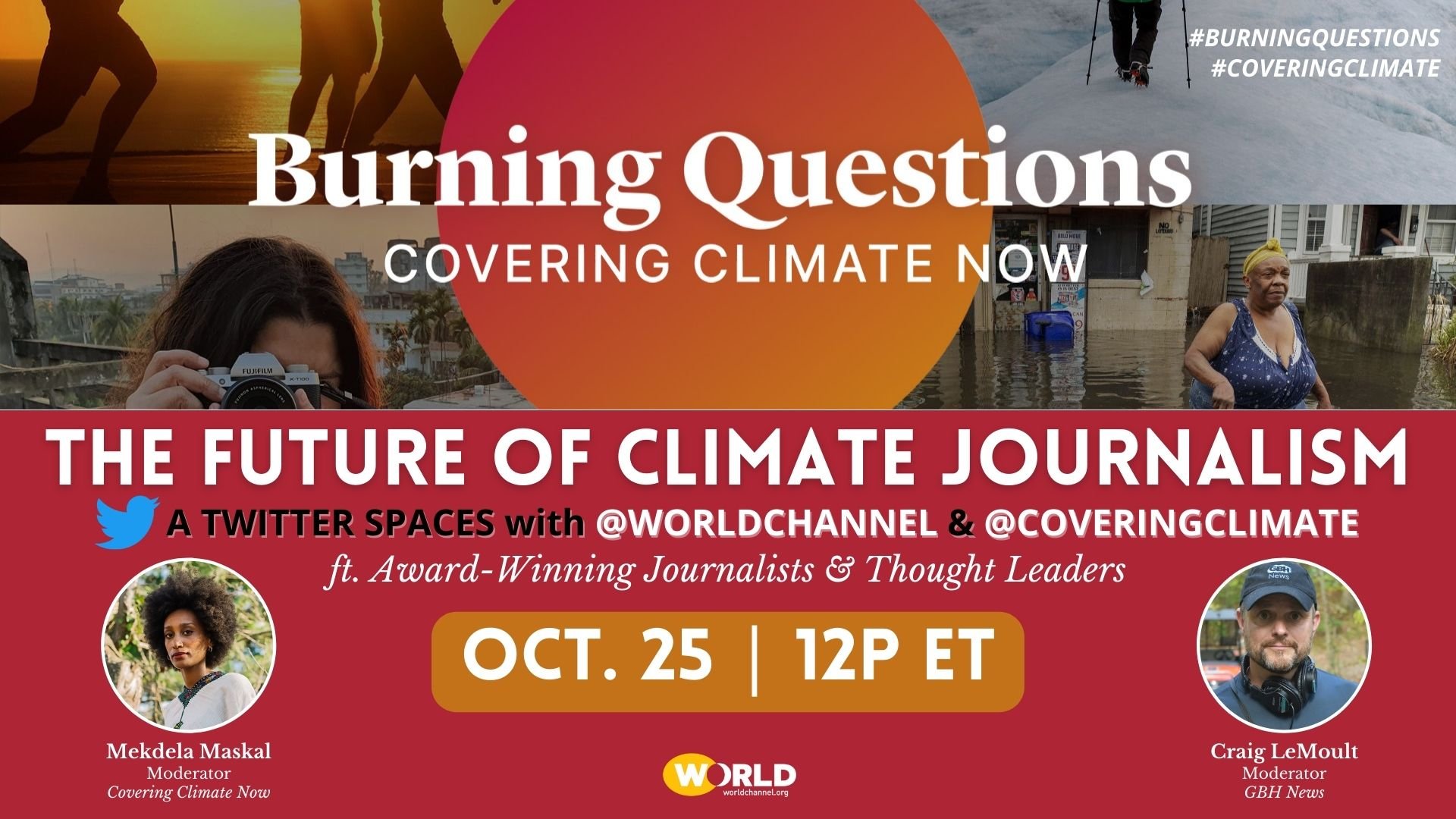 THE FUTURE OF CLIMATE JOURNALISM
Let's talk about climate change – join us with Covering Climate Now and award-winning climate journalists in conversation about how climate journalism can push us toward actionable steps. Follow us on Twitter, bring your #BurningQuestions and set your reminder for 10/25 at 12p ET! Listen to the recording now.