The award-winning storytelling series will
air its 100th episode April 25.
Stories from the Stage premiered in October 2017, and this April, the series will air its 100th episode! WORLD honors this exciting milestone with a special celebration all month long, including new episodes, behind-the-scenes exclusives and storyteller features from the series' beginnings to today, counting down to the 100th episode, One Way or Another.
Over the coming weeks, watch all new stories from storytellers from all walks of life sharing day-to-day to life-changing experiences, all with impact that will resonate long after they've left the stage. Meet Shweta Bhatt, who comes to terms with her own self-expression through facial hair; Erin Barker, who recounts her not-so-seamless transition through puberty during her parents' divorce; Jeff Belanger, who climbs Mount Kilimanjaro in a last goodbye to his brother-in-law; and more.
Join us in celebrating #SFTS100 with new episodes every Monday in April at 9:30/8:30c on TV, online & on the Facebook, YouTube and PBS apps. Find more in our Stories from the Stage collection.
At one point in our lives, we all walk, run, or stumble into the unknown. And it can be a struggle to make sense of this world in which you don't quite belong. Shweta Bhatt discovers that changing one's appearance to fit in has its drawbacks; Jenny Herzog tries her hand at tap dancing to get over the pandemic blues; and Carol Carson, who struggled through high school, tries to find a college where she'll fit in. Hosted by Theresa Okokon.
Searching and finding the right match - whether forged, challenged, lost or kept - is not always easy. Carla Katz battles bureaucracy to bury her mother alongside her father; Andy Davis experiences a new way to relate to his identical twin; and Valerie Gagliano connects a deceased donor with someone in need of a new liver. Hosted by Theresa Okokon.
First | April 18
There is a first time for everything. In many cases, firsts are game changers, becoming unforgettable lessons for life. Erin Baker navigates her first steps into puberty; Dyan deNapoli's first encounter with a penguin takes her halfway across the globe; and Ali Abdullatif's dad helps ease the pain of his first car accident. Hosted by Wes Hazard.
One Way or Another

 | April 25
In this milestone 100th episode, storytellers share how dealing with challenges showed them strengths they never knew they had. Brandon Kazen-Maddox bridges the gap between his deaf grandma and a police officer using American sign language; a miniature marshmallow and a severe allergic reaction turn Sara Kaminski's family vacation upside down; and Jeff Belanger takes on Mt. Kilimanjaro to raise money for cancer research and catch a glimpse of himself. Hosted by Theresa Okokon.
---
IN-PERSON EVENT
STORIES FROM THE STAGE: AGAINST ALL ODDS
THURSDAY, APRIL 28 at 7p ET
Join us for our first Stories from the Stage in-person event in over two years! Life is full of ups and downs, whether you're dealing with a global or personal crisis, or a combination of the two. People, however, are resilient. We discover how hard we can fight in our most difficult moments. And sometimes, against the odds, we win. Hear true stories of people who overcame adversity through a mix of adaptability, perseverance, and luck. PURCHASE YOUR TICKETS!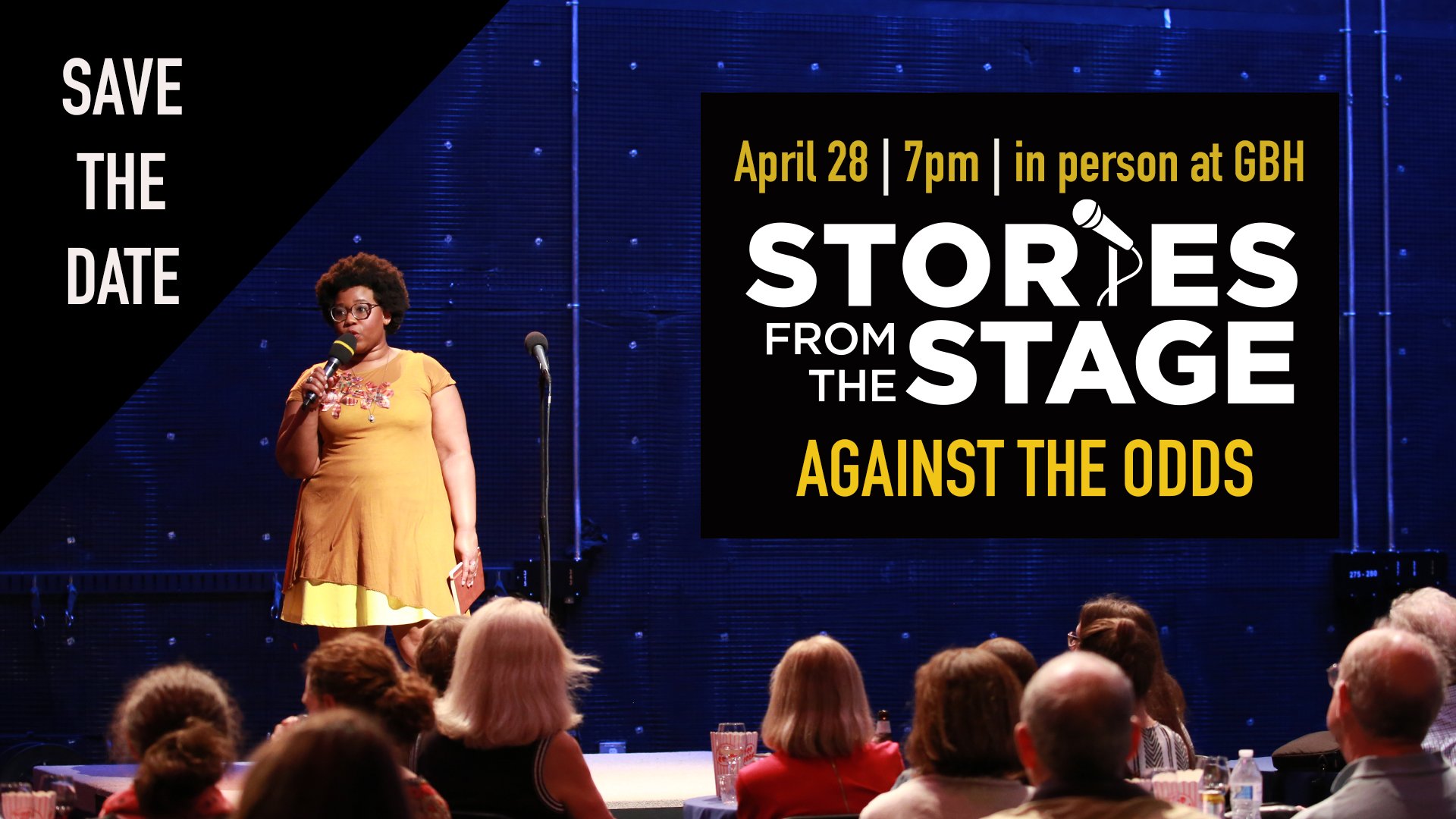 Discuss and engage with us on Facebook, Instagram and Twitter by using the hashtag #SFTS100 and tagging us @worldchannel. Subscribe to our newsletter and YouTube for more features including events and interviews.
Enjoy our content? Consider donating to keep important storytelling like this going, and find more on PBS Passport.