Four films, and many stories, of the vibrancy and evolution of the ethnic enclave from the Northeast to the Pacific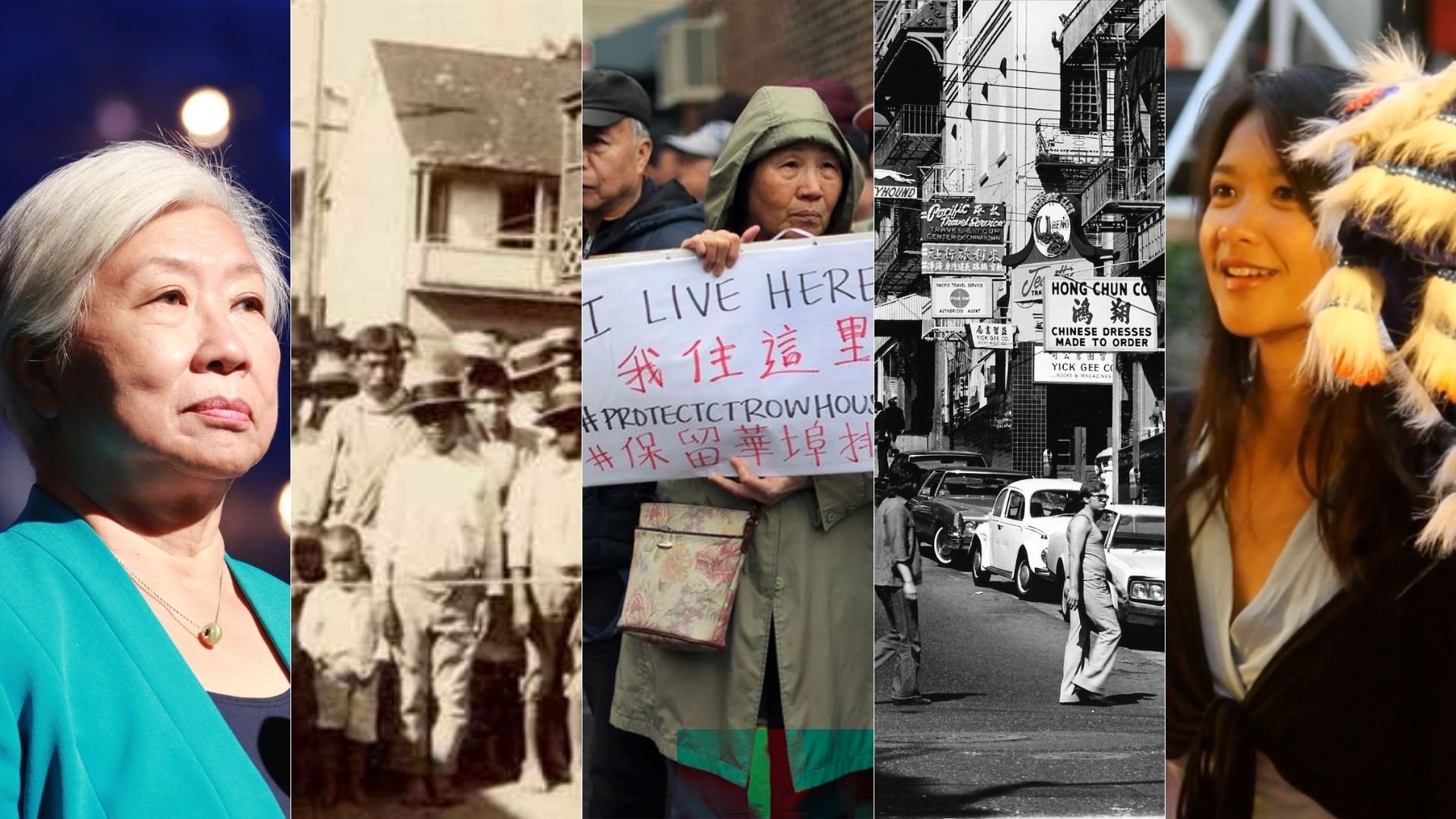 As Chinese migrants ventured to the United States in the mid-1800s to build the the nation's Transcontinental Railroad and work in the gold mines of California, they were met with pay inequity, dangerous work conditions and anti-Asian sentiment in the form of discrimination and oppressive legislation. White workers perceived the Chinese laborers as a threat to their own economic viability, and so, sparked riots and committed acts of violence against them. In response, the U.S. government passed policies like the Chinese Exclusion Act of 1882 that restricted the ability of the Chinese to become citizens.
Chinatowns, although created for the needs of the people, developed as a result of racial segregation. In turn, they allowed residents to become a tight-knit community while creating a cultural and economic livelihood for themselves – labor laws had barred immigrants from most industries and so many had to make a living from self-employment. The neighborhoods were also a place for the Chinese to settle together as they could find housing when laws prevented them from ownership of property.
Today, dozens of Chinatowns exist in major metropolitan areas around the country, still representing a gateway of opportunity for new U.S. immigrants. But systemic social deterrents like gentrification and revenue loss, exacerbated by the COVID-19 pandemic, threaten these ethnic enclaves that have offered connection and solace for so many Asian American families. This Asian American and Pacific Islander Heritage Month, WORLD Channel shines a light on Chinatowns across America, from Boston to Chicago and Honolulu, and honors the people who have built and continue to sustain these beloved communities.
May 23 on TV, online & on the PBS app
Exploring the survival of urban ethnic neighborhoods in three American cities: Washington, D.C., Chicago, and Boston. Through the voices of residents, community activists, developers and government officials, the film looks at the forces altering each community and the challenges that go with them, including the pressing issue of urban development and gentrification.
May 23 on TV, online & on the Facebook, YouTube & PBS apps
Every day, millions of people are creating their own definitions of what it means to be Asian American. Suzanne Lee works with a Chinese parents association to organize during Boston's busing desegregation crisis and gains strength from the women in her community; David Hu travels to China for the first time and tries to connect with his roots; and after being held at gunpoint in her family's hardware store, Eson Kim learns the definition of love.
My Chinatown, With Aloha | Asian American Stories of Resilience and Beyond
May 24 online, on YouTube & on the PBS app
Fourth-generation Chinese American filmmaker Kimberlee Bassford explores her family's relationship to Honolulu Chinatown, documenting the parallels between how the COVID-19 pandemic and the 1899-1900 bubonic plague that hit Hawai'i transformed the neighborhood then and now.
Chinatown Rising | America ReFramed
May 26 on TV, online & on the PBS app
Weaving together never-before-seen archival footage and photographs, Chinatown Rising reveals a deeply personal portrait of a San Francisco neighborhood in transition. Chinatown activists of the 1960s reflect on their years as young residents waging battles for bilingual education, tenants' rights and ethnic studies curriculum that would shape their community and nation.
May 28 on TV & the PBS app
The film takes us back to turn-of-the 20th-century San Francisco, when a deadly outbreak of bubonic plague in the city's Chinatown and the hunt to identify its source led to an all-too-familiar spate of violent anti-Asian sentiment.
---
Discuss and engage with us on Facebook, Instagram and Twitter by using the hashtags #AAPIStories and #AAPIHeritageMonth and tagging us @worldchannel. Subscribe to our newsletter and YouTube for more features including events and interviews.
Enjoy our content? Consider donating to keep important storytelling like this going, and find more on PBS Passport.