"It has been my struggle, my whole life, trying to find a voice that I felt comfortable with...GIRL TALK was a way for me to look at: when do girls, young women, speak up or begin to shut down?"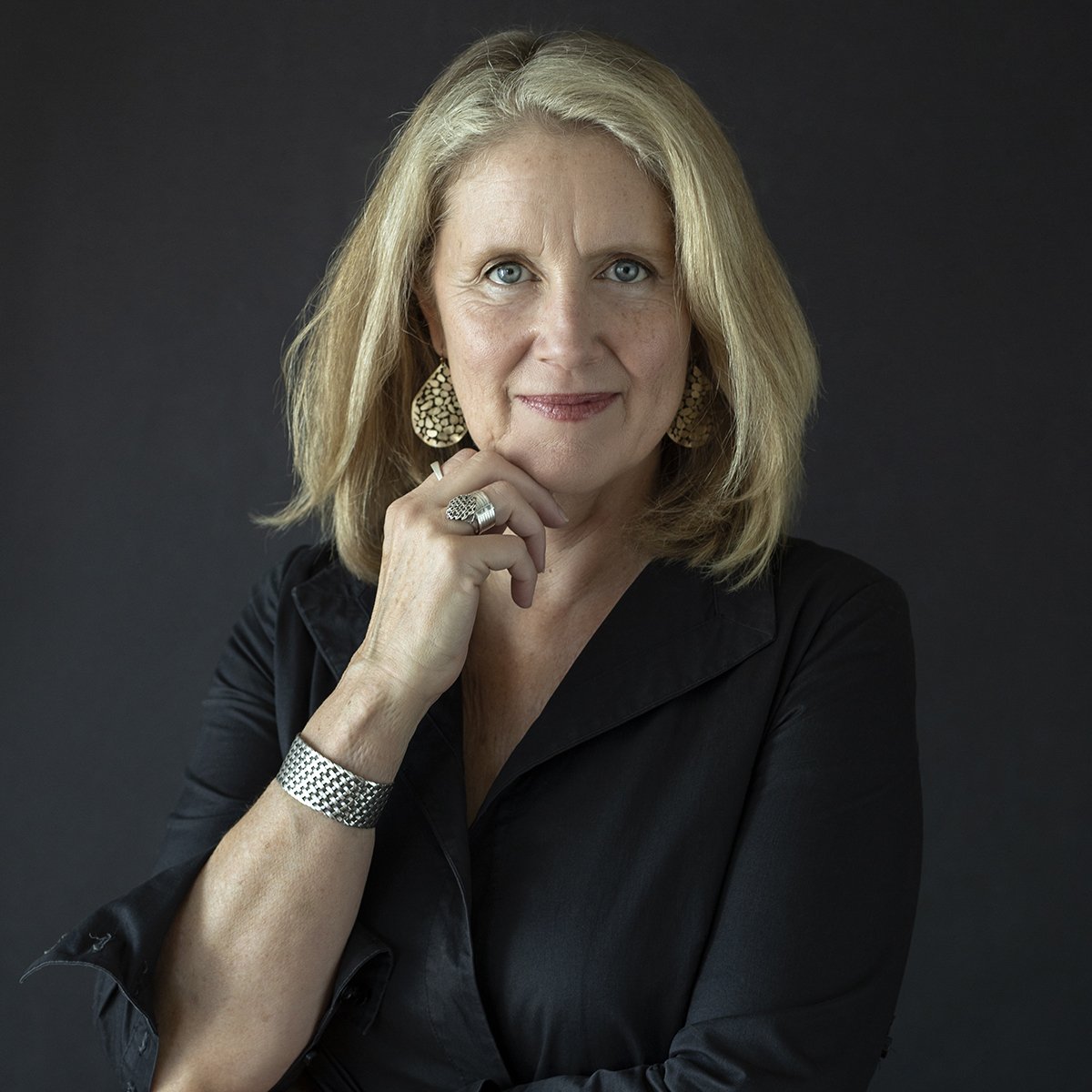 On Saturday, November 19, 2022, Lucia Small died after her battle with pancreatic cancer. In her own words, the filmmaker shares what she learned while filming the five young women who appear in her final film, Girl Talk, and the hopes she has for their – and everyone's – futures.
Throughout my career, I have explored the power of the female voice and point of view – how it resonates with or is compared to the male voice. In my past work, I chose the first-person form to embrace the idea that the personal is political. I wanted to acknowledge my own privileges and power as a white female filmmaker as well as invite audiences to reflect on their own biases and preconceptions. With Girl Talk, an opportunity emerged to continue exploring the important themes of gender and intersectionality (race and class) without me entering into the film directly. Although a shift in artistic approach, my goals for honest and authentic representation and accountability of artist and audience remain intact.
Following five female debaters through their high school years, Girl Talk reveals how these amazing young women find their voices as they grow into adulthood. The film explores how confidence, appearance and having strong partnerships and allies can affect your chances of success as much as biases, double standards can jeopardize it. One of the film's main characters, Bella, often repeats the mantra, "Debate is perception...when you put two confident debaters side by side...that's really when the judge determines who is perceptually dominant." The film invites the audience to step into the seats of the judges and question our own biases and how we perceive the strength of the girls vs. the boys.
The film uses debate as a lens to tell a story of female empowerment and confidence-building, but not at the expense of males. Although Girl Talk takes place in the world of high school debate, it also tells a universal story of how today's youth are challenging implicit and explicit bias, and striving to be more inclusive. Girl Talk also offers a story of potential being realized. Each year, as the co-ed debate team captains leave for college, and the rising seniors step into their shoes, we witness our characters evolve into determined, thoughtful, informed citizens. Through the example of the Newton South Debate Team, with girls and boys coaching each other and working in tandem, we see each girl transition from mentee to mentor and embrace their new roles as leaders.
Each of our debaters – Bella, Hannah, Gil, Gaby and Anika – meet various challenges and hone their varied debate skills, illuminating the importance of debate not only as a personal pursuit, but also as a possible solution to the threat to democracy. Debate teaches them to use fact-based research that can be called upon to defend their positions and form a rebuttal. They must listen to each other's arguments and respond appropriately. This story underscores the importance of the democratic process, the Constitution and the rights of citizens to engage and vote – privileges some of our debaters' parents did not have. Since four out of our five principal characters' parents were born in other countries, they are determined to take advantage of the rights they were fortunate to have been born into.
The various successes of our protagonists reflect the impact and accountability of an intelligent, vigorous and healthy social and political dialogue. It asks us to think about timely questions. What are the societal consequences when girls (and boys) see female role models discussed and treated in demeaning ways? How do ongoing sexist messages impact our national dialogue long-term? How do we nurture and encourage support between female and male allies? How do we teach the importance of nuanced ideas and different points of view?
Stories of women speaking out and fighting to be heard are unfolding on national and local stages daily. The charged, polarized political climate highlights how society values different voices depending on characteristics of the speaker. Current politics reveal that the fight for gender, class and race equality within our nation's established power structure is far from over. The recent confirmation hearing of Justice Ketanji Brown Jackson is a clear example. But, with her confirmation, the record number of women serving in the House and Senate, and Kamala Harris as the first female, Black, Indian American Vice President, young women now have new powerful role models to look up to. Progress and hope are still possible. Vice President Harris, Justice Ketanji Brown Jackson and so many other national leaders were former high school debate champions, and exemplify the long-term positive impact of debate and speaking up for what you believe in.
'Girl Talk' is streaming now online and on the PBS app.
Ty Burr, film critic and author, shares his thoughts on Lucia Small and her film:
"Circumspect about the past and highly uncertain about the present, Lucia found in her five final subjects an embattled hope for the future. I'd like to think the serenity I sensed in our last brief meeting may have had something to do with that. By May, Girl Talk was part of the IFFBoston festival slate and had already been scheduled for WGBH. The edit was locked, the work was done. The work was good. It was time to rest."