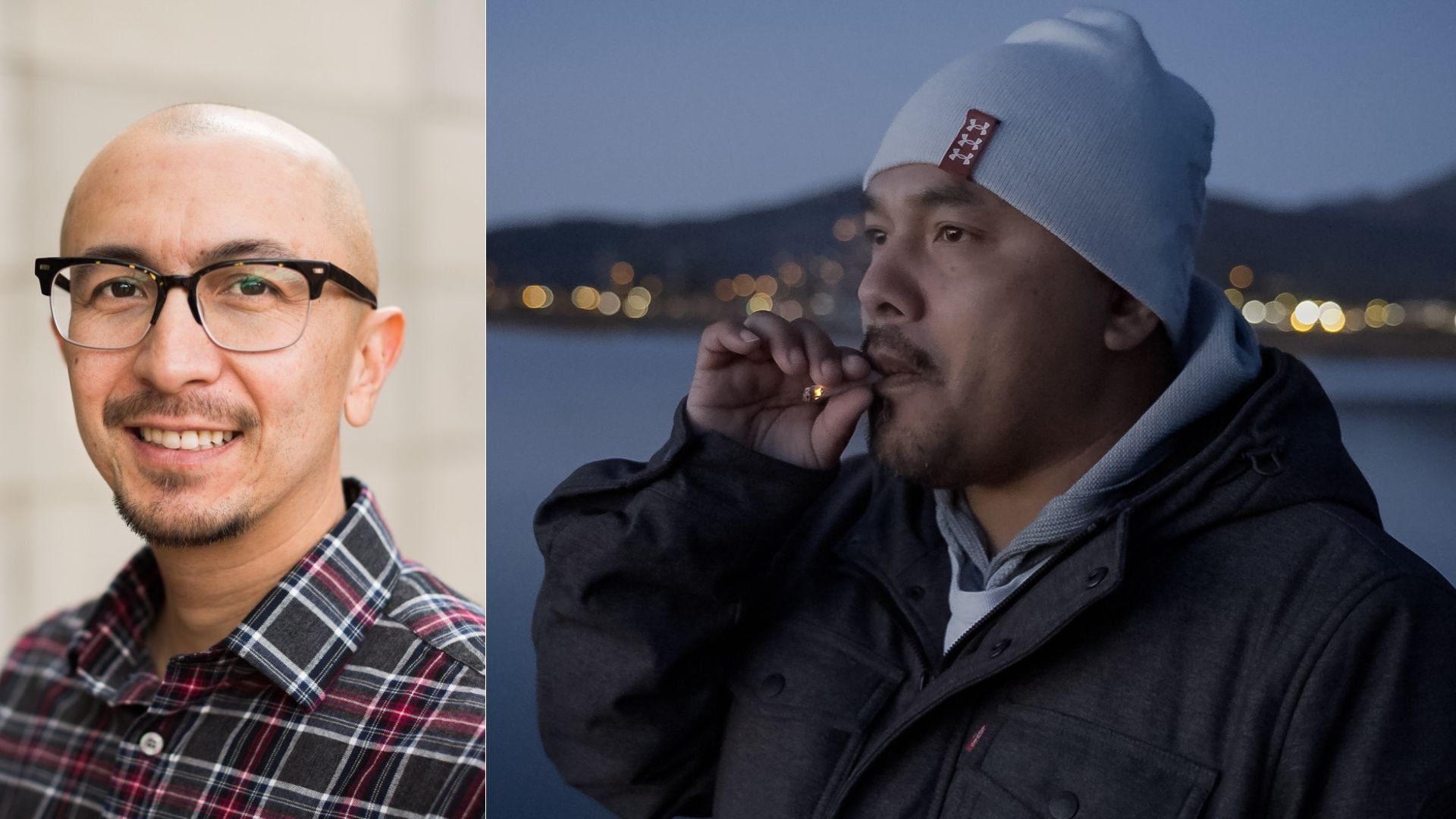 As a young man, Chanthon Bun was arrested following a non-violent robbery and spent the next two decades in California's San Quentin State Prison. In the middle of the COVID-19 pandemic, Bun, a Cambodian refugee who arrived in the U.S. as a child and had now lost his right to live in the country, was released, but not into the custody of U.S. Immigration and Customs Enforcement (ICE) as he was expecting. In 'The Lookout,' filmmaker J.P. Dobrin documents Bun's life under the threat of deportation as he provides support for others like himself, telling a story of immigration, family and advocacy with a complex perspective.
"Many Asian Americans will tell you about the lack of media representation of people who look like us and who are telling our stories," Dobrin said. "The more that these stories in the fiction and nonfiction worlds are elevated, the more inspiration we give to other Americans and younger Asian Americans growing up. It's good to embrace our culture and to be proud of it."
The Korean American filmmaker spoke with WORLD Channel about the experiences of AAPI immigrants and refugees in America, and how sharing stories like 'The Lookout' helps dispel monolithic myths.
WORLD Channel: What stood out about Chanthon Bun that inspired you to tell his story?
J.P. Dobrin: Chanthon Bun's story was a great fit [for the series, Asian American Stories of Resilience and Beyond] because he left San Quentin prison during the height of COVID and was currently hiding out from immigration authorities in a sanctuary home. 
The reason why Bun's family came to this country was directly related to American involvement overseas – the Vietnam War and its spillover into Cambodia. Bun was not even born in Cambodia, but in a refugee camp in Thailand. For him to come to this country under those dire circumstances, be put in a low-income area in Los Angeles where he really struggled without much support, and then go through the criminal justice system to [potentially] be deported back to a country that he's never lived in, highlights some of the issues we have with our immigration system and how it's unfair to certain people.
WC: How did the story come together?
JD: I reached out to Bun over social media after hearing one of his stories in a podcast. I told him what I wanted to do, and then we had a video call and instantly started chumming it up. He knew we had been in touch with his attorney and other people aiding in the reentry process, so trust was there. It was just a matter of taking time to explain our motivations and be transparent with what we wanted to do. 
In spending time with Bun's friends and family, I felt immediately at ease, and I know he did as well, because there are certain things you do in Asian American households that feel natural. Although every Asian country is different, there are certain cultural norms with similarities, and it feels nice looking the same as the other people you're spending time with.
WC: What does your film say about the media and societal perceptions of immigrants and refugees in America?
JD: 'The Lookout' challenges stereotypes that non-Asians might have of the Asian American community in the United States in terms of the "model minority." It's a homogenized category, whereas there are a lot of different cultures and countries that make up people from Asia. That's 60 percent of the world's population, so it's a wide tapestry of experiences.
My background is Korean and Bun is ethnically Cambodian. We have some similarities, but there are key differences. Many Asian immigrants have come to this country for various reasons, whether it was war, imperialism or [colonization]. People come under different circumstances, socioeconomic backgrounds and educational and job experiences that have a profound experience on how they [get a] start in this country. Unfortunately with the mainstream perspective, we are homogenized and placed into one category because we look a certain way.
WC: How is the storytelling in 'The Lookout' a form of resilience?
JD: There's been more media attention on the [racist] attacks happening to the AAPI community, but the reality is that these have been happening for 40 years. There are stereotypes of elder Asian immigrants, and even new Asian immigrants, as being weak, carrying a lot of cash and gold jewelry, and not telling the police when crimes happen to them. People have perpetrated  violence because of these reasons even if these stereotypes aren't necessarily true.
I've had conversations with Bun about this, and those are the exact words out of his mouth. It's something that he, and many of his peers, experienced. He fell into some of the issues that he had because he and his friends and family experienced violence; they were terrorized by other people and had to protect themselves.
[Storytelling can communicate a] well-rounded experience of what different minorities and immigrants go through in this country, and even how all immigrants are not the same. Many immigrants, including Asian immigrants, are influenced by the white-dominated media; there is conformity that's implicitly put on us, and it's good to check that and be proud of where we come from to add to a richer society.
WC: How does your identity frame the way you tell stories as a filmmaker?
JD: Having an Asian American background has an influence on how I approach a story and the respect I would give to the people that I'm covering. I'm not Cambodian American, so I'm not going to say that I have a nuanced view of what Bun is going through, [but] in terms of the Asian American experience, that's something Bun and I can relate to. I'm going to approach it with a different mindset compared to people who are not of the same background. There's a lived experience that you can't get, no matter what.
WC: What do you hope audiences take away from 'The Lookout'?
JD: My mom came to this country from post-war Korea, which was a difficult place. She had a college education and started in nursing right away. Bun's mom did not have the same sort of support when they arrived, and so he grew up very differently than I did. Immigration is not a monolithic issue, and many different people are subject to it. In the case of Bun, he's a refugee, so that changes and complicates this issue more. I would hope that audiences take away that the immigration experience isn't the same for everyone, and immigrants who come to this country are not all the same.
In honor of Immigrant Heritage Month, J.P. Dobrin and Chanthon Bun joined a panel with other thought leaders in conversation about the immigrant experience in America and how the system affects AAPI communities.
J.P. Dobrin's 'The Lookout' is now streaming on the PBS app and WORLD Channel's YouTube. Asian American Stories of Resilience and Beyond is presented in partnership with the Asian American Documentary Network and the
Center for Asian American Media.