Fannie Lou Hamer's America
Executive Produced by Monica Land. Directed and Edited By Joy Elaine Davenport. Co-Executive Produced by Selena Lauterer.
"Is this America, the land of the free and the home of the brave?" With those words at the 1964 Democratic Convention, Fannie Lou Hamer changed the course of Civil Rights forever. By working in the cotton fields of Mississippi from the age of six, Fannie Lou Hamer was keenly aware of the racial injustices that forced her family to labor so much while earning so little. Encouraged by her participation in groups like the Student Nonviolent Coordinating Committee (SNCC), Fannie Lou Hamer devoted herself to voter enfranchisement and increasing Black political representation. Her efforts would mobilize thousands of Black people to register to vote and inspire her historical run for Senate.
Fannie Lou Hamer's America explores and celebrates the lesser-known life of a Mississippi sharecropper-turned-human-rights-activist and one of the Civil Rights Movement's greatest leaders. Through the layering of audio recordings and archival video footage of her powerful speeches, soul-stirring songs and impassioned pleas for equal rights, Fannie Lou Hamer tells her extraordinary story in her own words.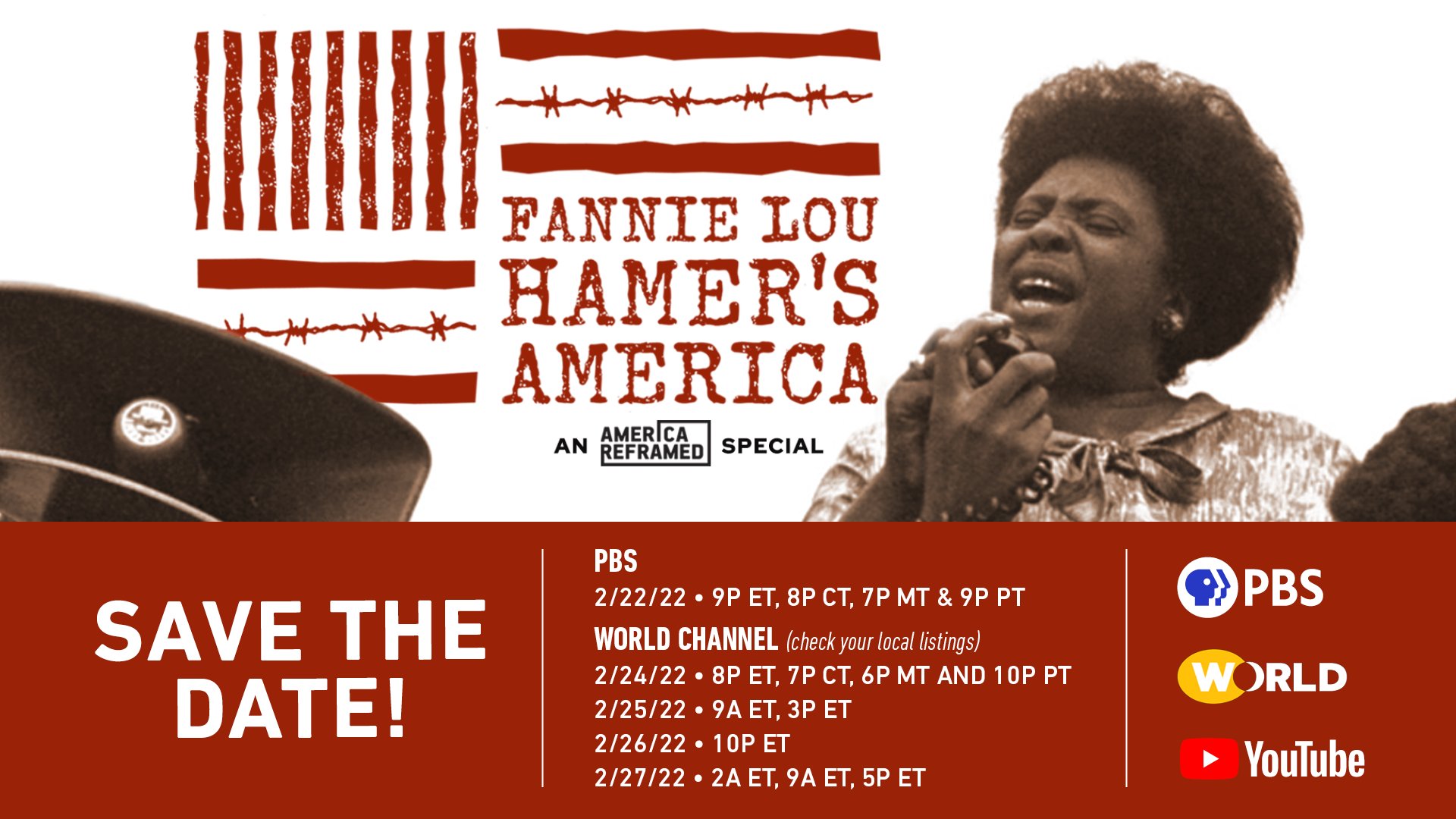 ---
FINDING YOUR VOICE THROUGH FANNIE LOU HAMER | TUESDAY, FEB. 15 at 3p ET
Throughout the 1960s, Fannie Lou Hamer established a legacy of civil rights and human rights activism that remains relevant to this day – especially among Black youth. Join writer and historian Keisha Blain in conversation with Fannie Lou Hamer's America executive producer and Mrs. Hamer's great-niece Monica Land to hear about what the current generation of social justice warriors can learn from Fannie Lou Hamer's example. Moderated by Co-Executive Producer of America ReFramed Erika Dilday. Register now for this free event!
---
Like AMERICA REFRAMED and other content from WORLD Channel? We want to hear from you...take our audience survey for a limited time!