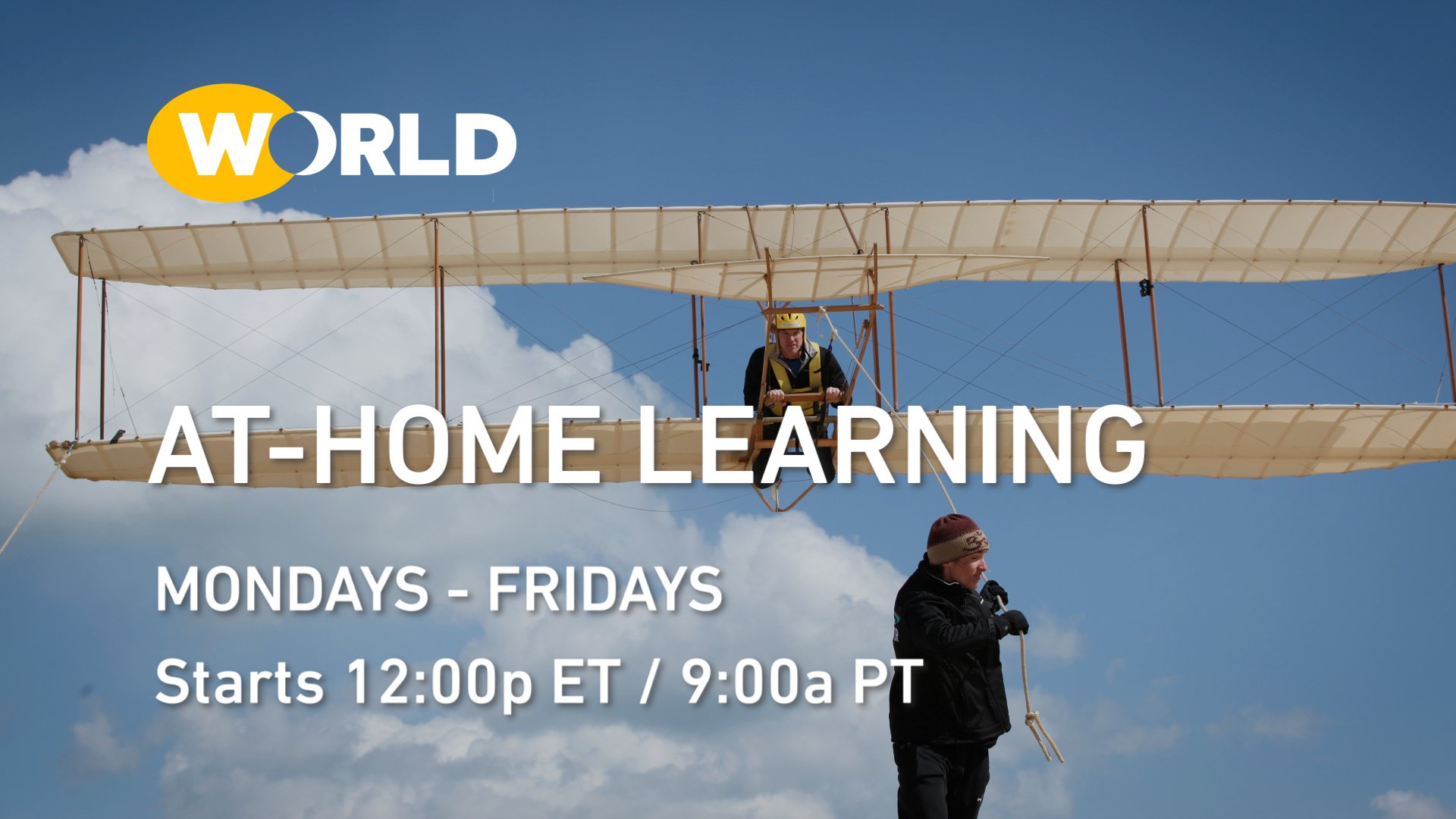 As school districts across the country close in response to the COVID-19 pandemic, WORLD Channel is broadcasting At-Home Learning programs for students grade 6-12 from 12:00pm to 5:00pm ET / 9:00am to 2:00pm PT daily, Monday through Friday.
The new broadcast programming is supplemented with additional resources from PBS LearningMedia, which is partnering with the WORLD Channel. The resources in PBS LearningMedia, which were developed based on feedback from educators, are aligned to curriculum standards in every state and contextualized for educational use. These resources include grab-and-go activities, lesson plans, interactive lessons and media that illustrate specific topics or themes and support materials across subjects.
To discover this week's At-Home Learning programming, check the curated schedule HERE and then find your local WORLD station to tune-in.
For At-Home Learning resources, visit PBS LearningMedia.
And tell us how At-Home Learning is impacting and inspiring you on social - Facebook, Instagram and Twitter - with the hashtag #worldchannel.