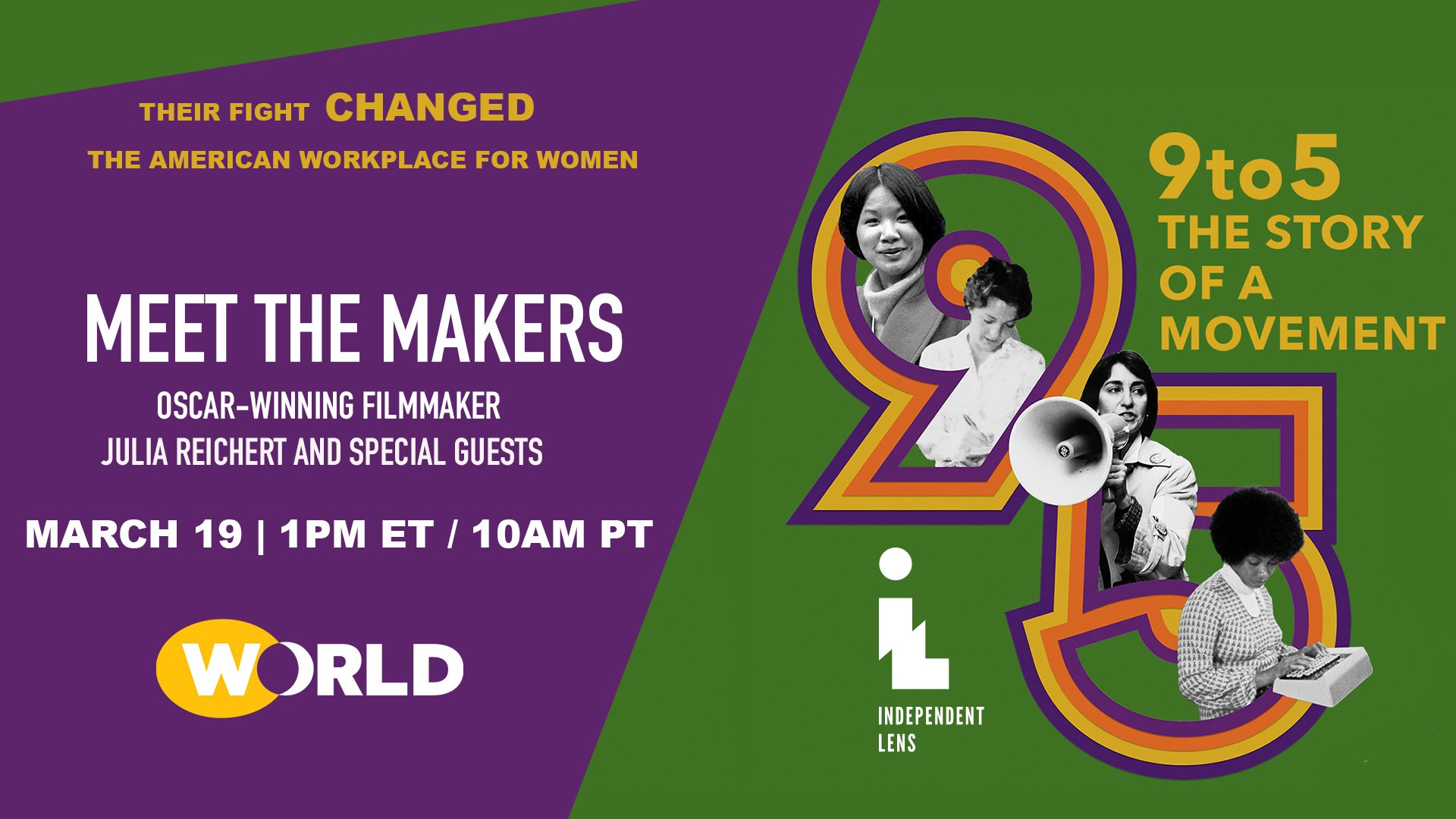 MEET THE MAKERS: 9to5 The STORY OF A MOVEMENT
MARCH 19 at 1PM ET/12C
Join us for a special online event with Oscar-winning filmmaker Julia Reichert to discuss her new film, "9to5: The Story of a Movement" about the leading female organizers who fought to change labor laws for women's rights. Watch never-before-seen interviews and archival footage, and hear from some of the founding organizers of Local 925 joining the panel. Learn about their fight for women's rights and equality in the workplace and how their movement inspired the hit Hollywood film and song.  Register now for this free event.
More events to come...
Sign up for our newsletter to be the first to know what's happening on WORLD. And follow us on Facebook, Twitter and Instagram, and subscribe to YouTube for more news and content.