Calendar of Events
 
COMING SOON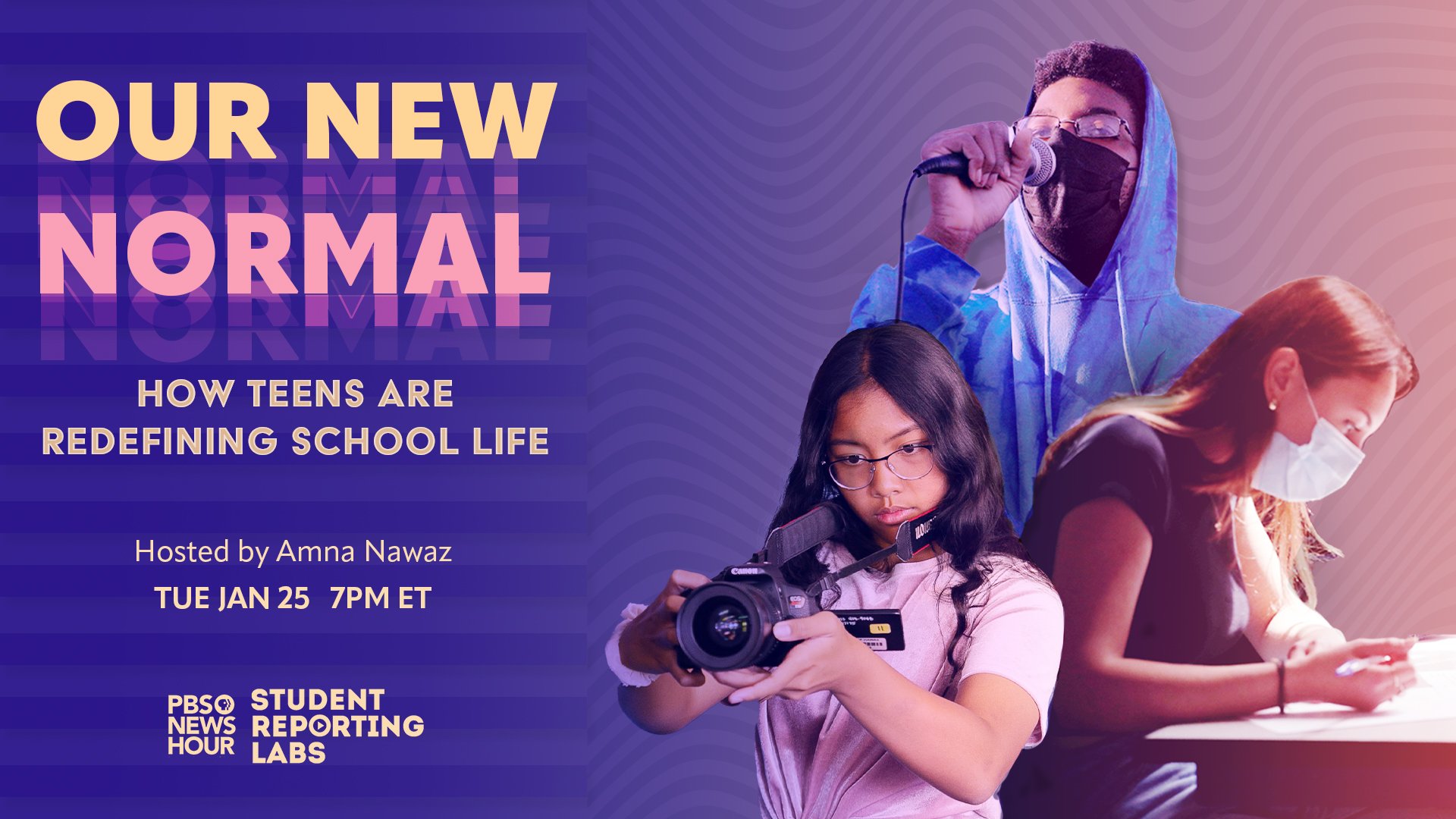 STUDENT REPORTING LABS OUR NEW NORMAL: HOW TEENS ARE REDEFINING SCHOOL LIFE | TUESDAY, JAN. 25 at 7p ET
From vaccination and mask mandates to curriculum protests, school districts across the country are taking center stage in some of today's biggest civic debates. But what do students have to say about their education? In an hour-long special, PBS NewsHour Student Reporting Labs (SRL) will explore what this "new normal" is like for teens, and how students are redefining school life. Register now for this free event.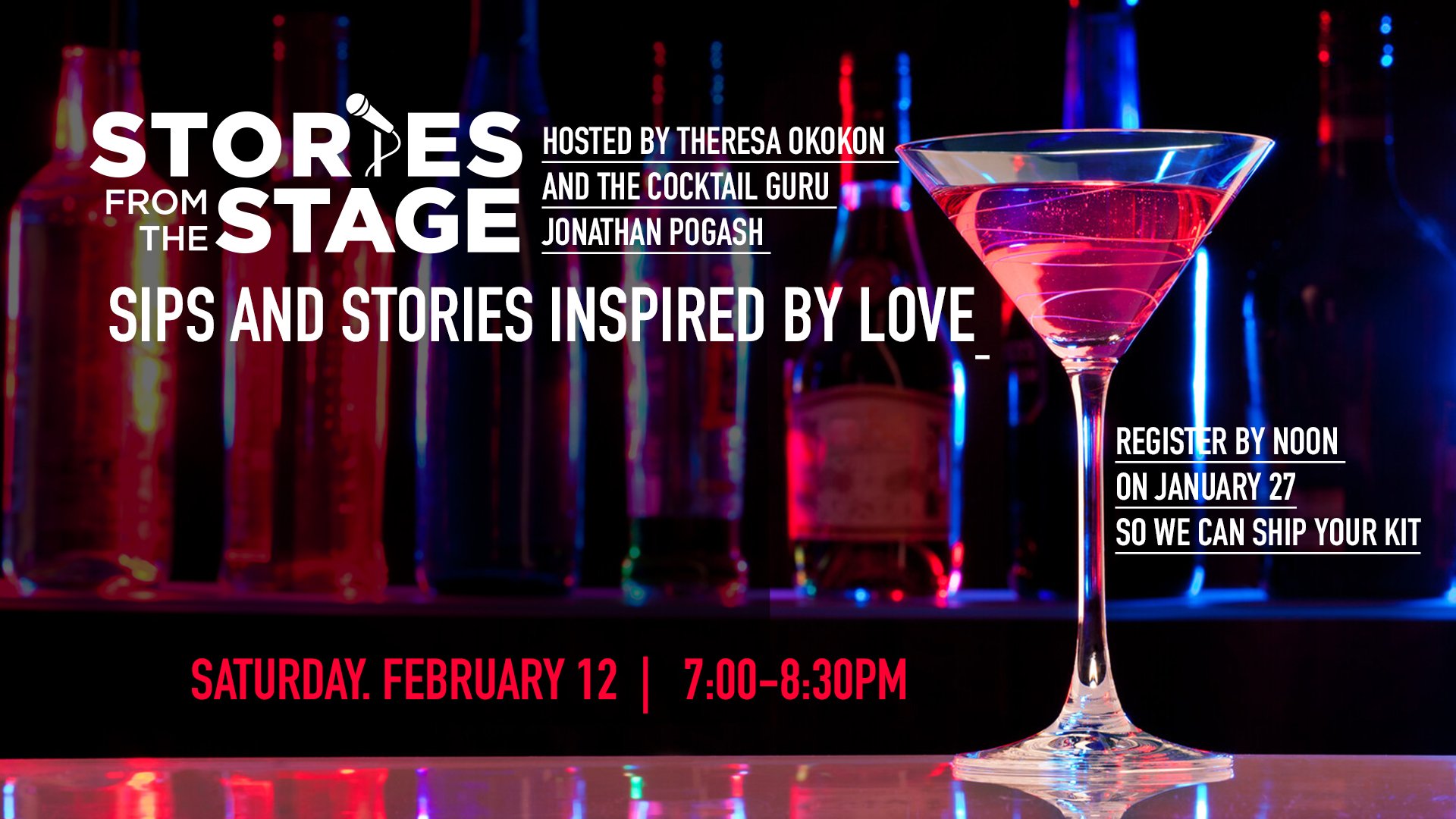 SIPS AND STORIES INSPIRED BY LOVE | SATURDAY, FEB. 12 at 7p ET
Join GBH, Stories from the Stage and The Cocktail Guru Jonathan Pogash for an evening of exquisite cocktails and storytelling in honor of Valentine's Day. You will be sent a cocktail (or mocktail) kit in the mail with enough supplies for 2-3 servings of two signature cocktails – learn about the history and get expert tips from the master mixologist himself!
Then, settle in with your sublime cocktails and enjoy a Stories from the Stage story slam featuring stories about finding love, losing love and everything in between, and vote your favorite at the end of the evening. Register here!
*Don't delay: Sign up by Jan. 27 to receive your cocktail kit in time!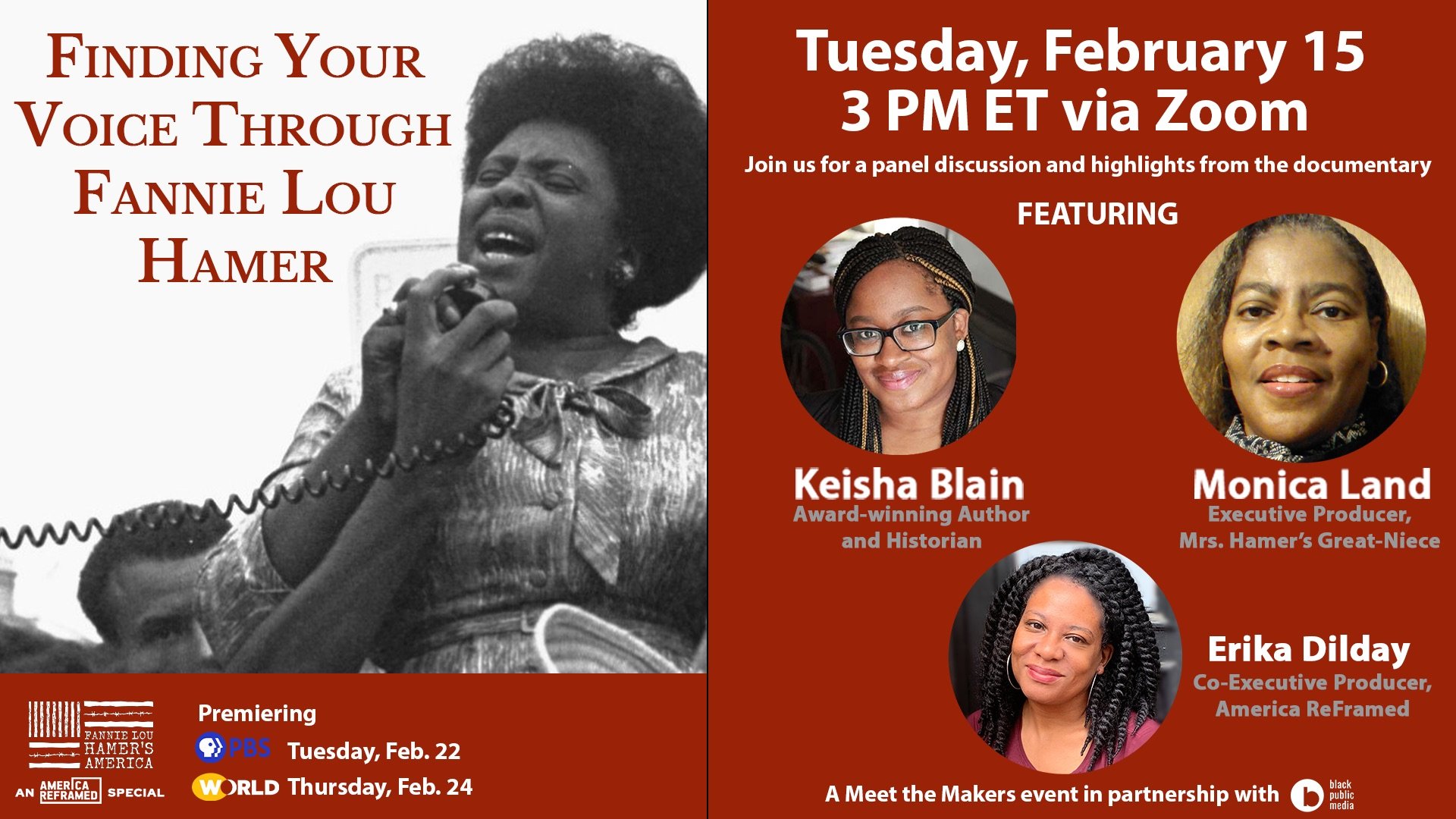 FINDING YOUR VOICE THROUGH FANNIE LOU HAMER | TUESDAY, FEB. 15 at 3p ET
Throughout the 1960s, Fannie Lou Hamer established a legacy of civil rights and human rights activism that remains relevant to this day – especially among Black youth. Join writer and historian Keisha Blain in conversation with Fannie Lou Hamer's America executive producer and Mrs. Hamer's great-niece Monica Land to hear about what the current generation of social justice warriors can learn from Fannie Lou Hamer's example. Moderated by Co-Executive Producer of America ReFramed Erika Dilday. Register now for this free event!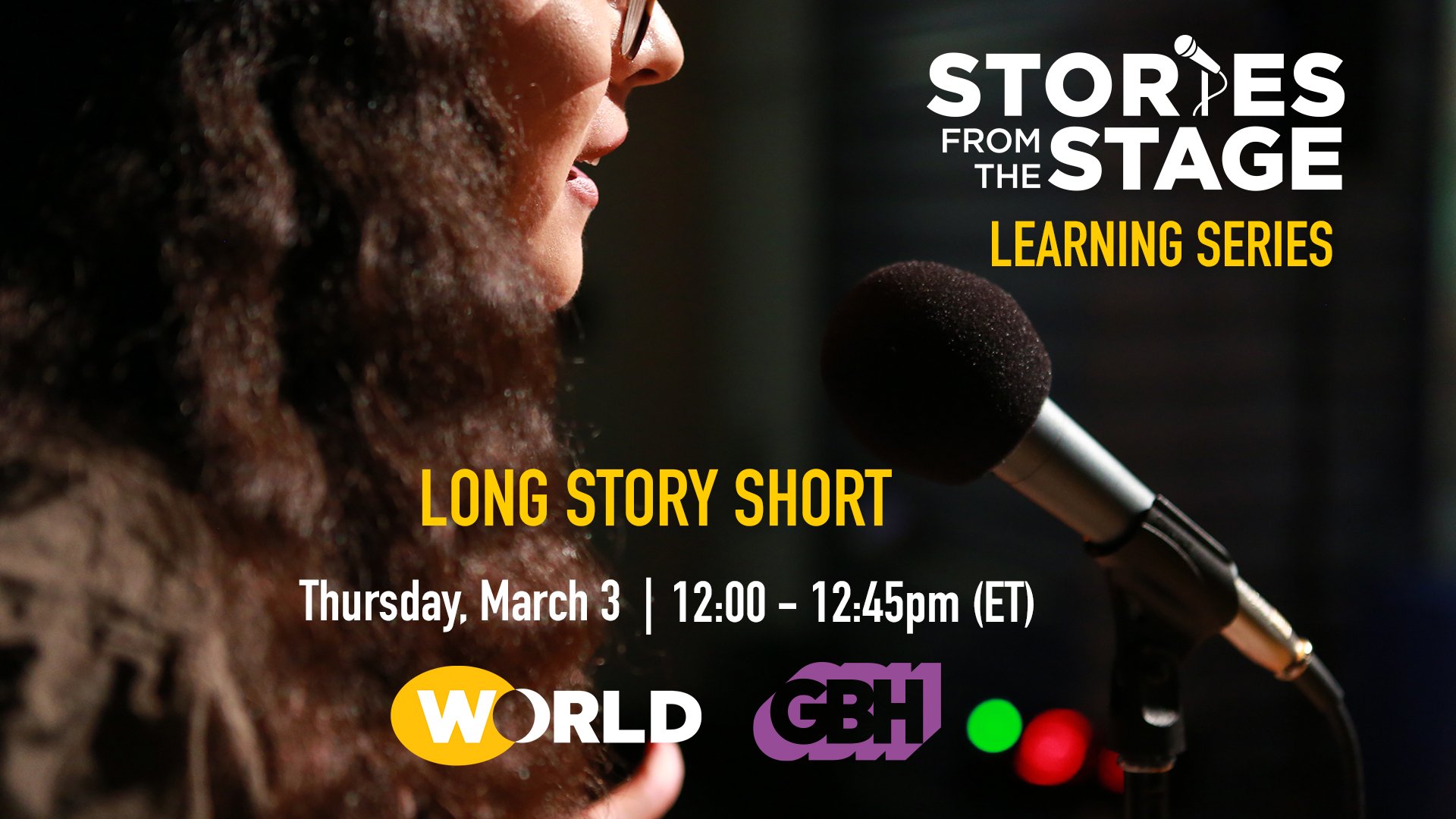 STORIES FROM THE STAGE: LONG STORY SHORT | THURSDAY, MARCH 3 at 12p ET
A live storytelling performance can range from a 12-minute, feature-length piece to a 5-minute story for a competitive slam – like the difference between a novel and an essay. Discover how to edit your stories for impact with Stories from the Stage storytelling coach Cheryl Hamilton and special guests. Learn how to tighten your transitions and describe characters with fewer words, but just as much creativity. Registration coming soon.
PAST EVENTS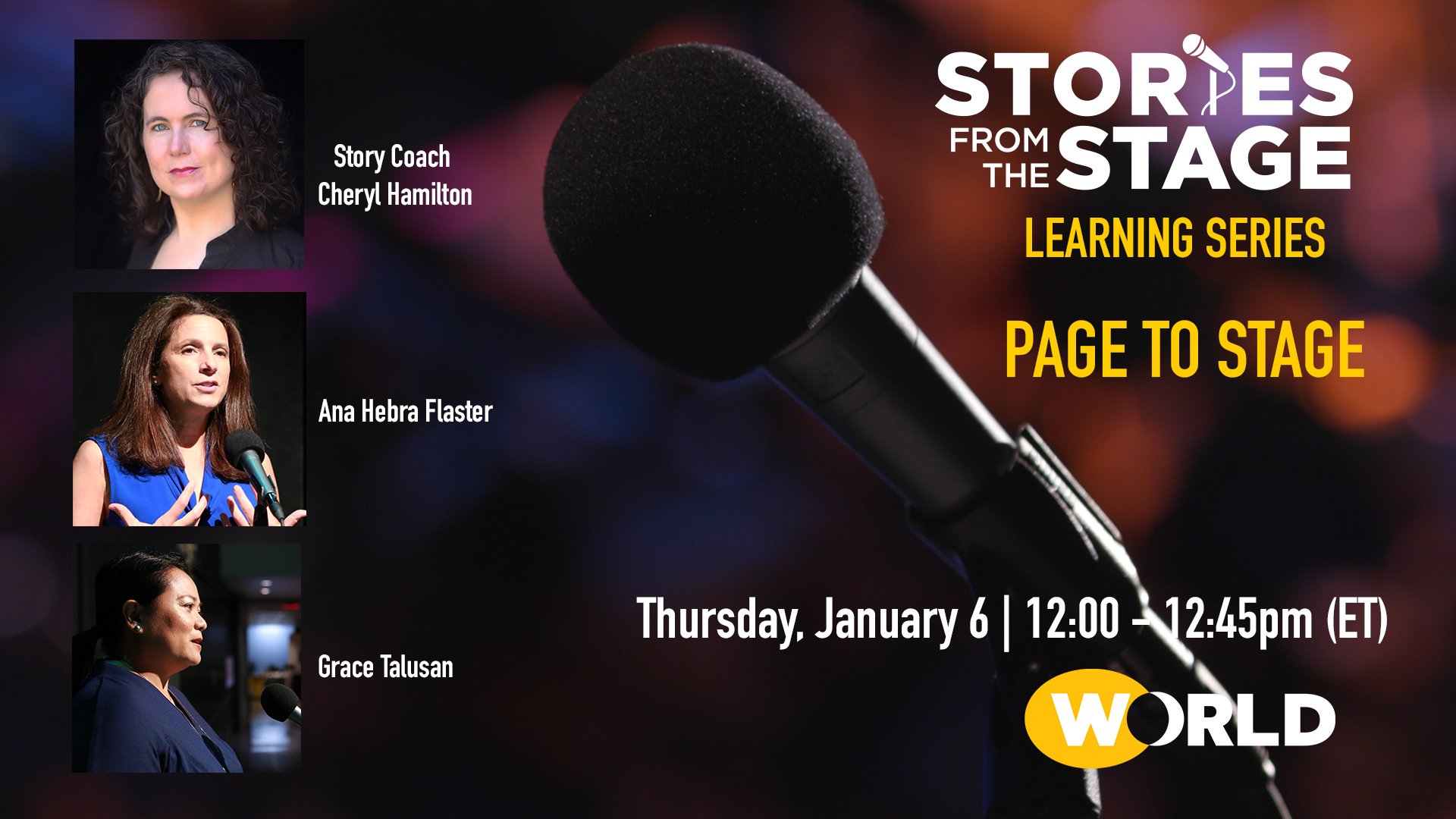 STORIES FROM THE STAGE: STAGE TO PAGE
All stories have elements in common, such as relatable characters, conflict, and a compelling theme. There are, however, distinct differences between written and spoken stories. Dive into the art of storytelling with Cheryl Hamilton, who has dedicated her career to assisting others in sharing their stories. Special guest authors who have been featured on Stories from the Stage share their tips and tricks for bringing their stories to life on stage.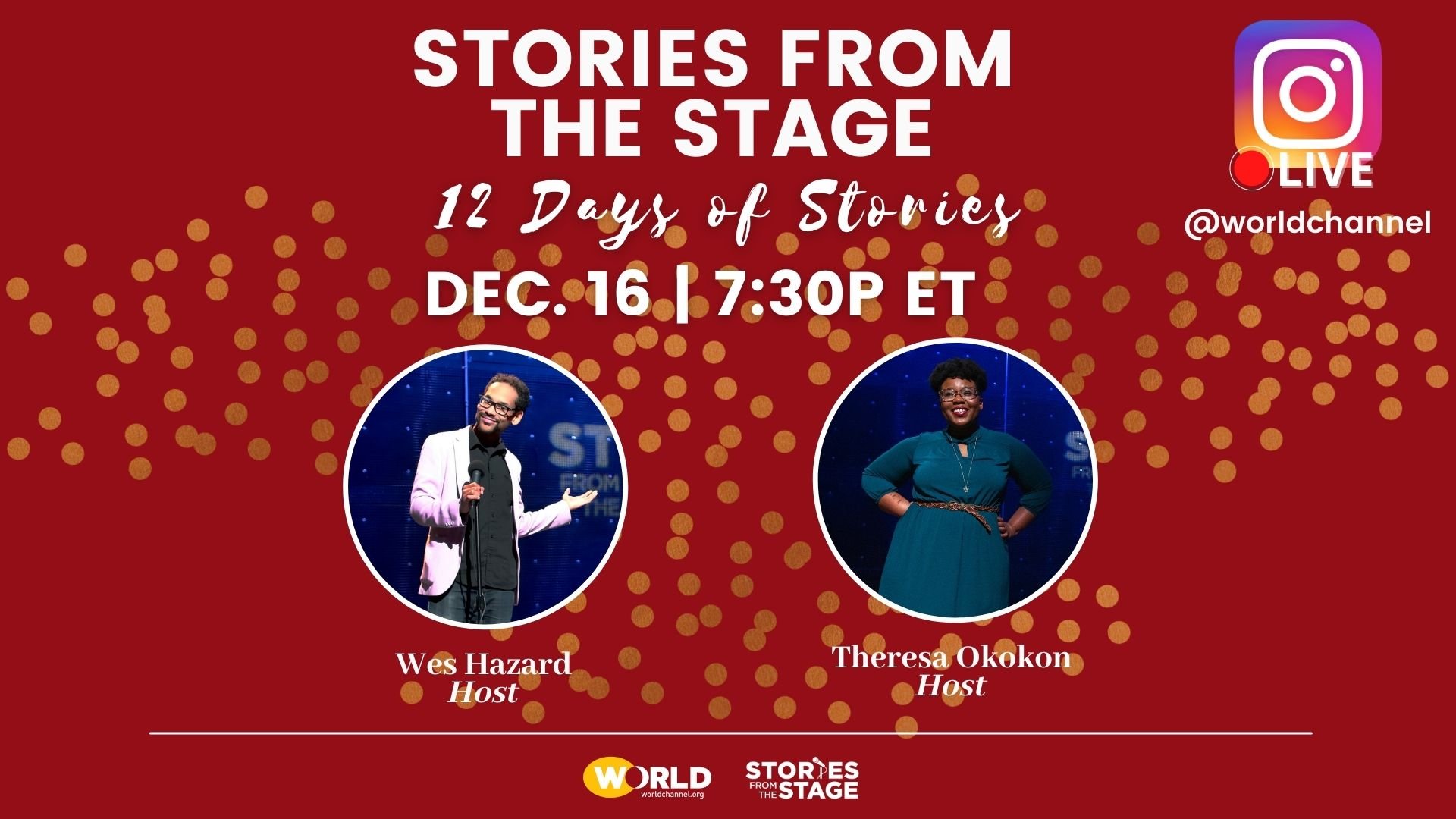 STORIES FROM THE STAGE: 12 DAYS OF STORIES
Join Stories from the Stage hosts Wes Hazard and Theresa Okokon on Instagram Live for a special holiday chat! The hosts will swap stories and favorite holiday moments and share what's to come for Stories from the Stage in the new year. Watch the recording!
MEET THE MAKERS: WHY SLAVERY?
On #HumanRightsDay, WORLD Channel's Chris Hastings and Mette Hoffmann Meyer, CEO and Executive Producer of the WHY Foundation, met for a live conversation about the series WHY SLAVERY?. The powerhouse executive producers talked about modern slavery and its often hidden existence, and the global implications of trafficking on communities, corporations and governments.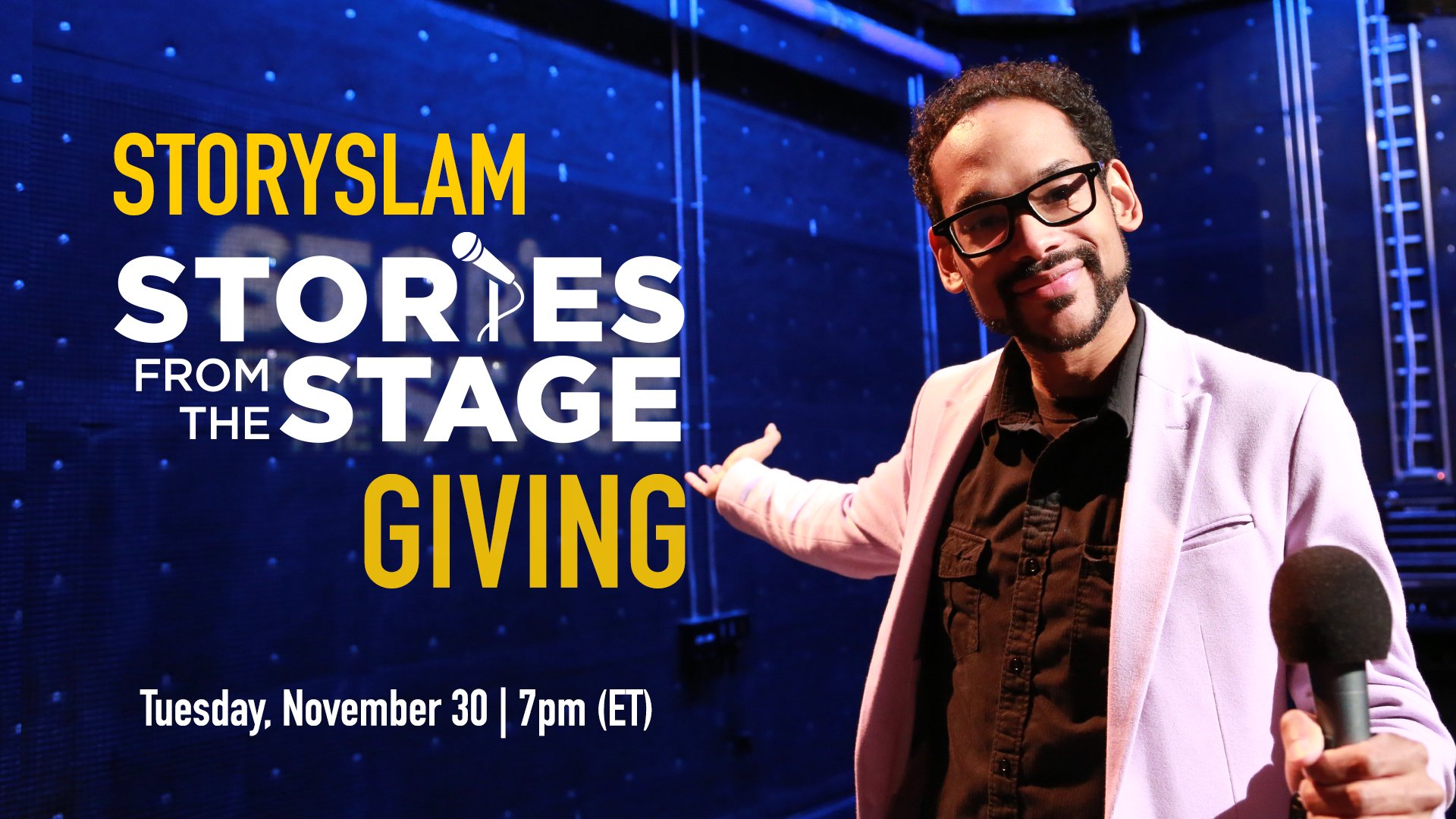 STORIES FROM THE STAGE: GIVING
On Giving Tuesday, this special edition of Stories from the Stage featured six all-star storytellers from throughout the U.S. sharing personal stories along the theme "GIVING" in honor of the holidays, then the audience got to vote for their favorite! Hosted by Stories From the Stage's Wes Hazard and presented by GBH.
RETURNING HOME THROUGH TOGETHERNESS: HEALING FROM HISTORICAL TRAUMA
In recognition of Native American and Alaska Native Heritage Month, join Sandy White Hawk (Sicangu Lakota), Anitra Warrior (Ponca Tribe of Oklahoma) and BLOOD MEMORY director Drew Nicholas for a panel discussion exploring the effects of historical trauma endured by the Native American community in boarding schools and through adoption and repatriation with excerpts from America ReFramed films. Moderated by journalist and media critic Jenni Monet (Laguna Pueblo) and presented in partnership by WORLD Channel, America ReFramed and Vision Maker Media.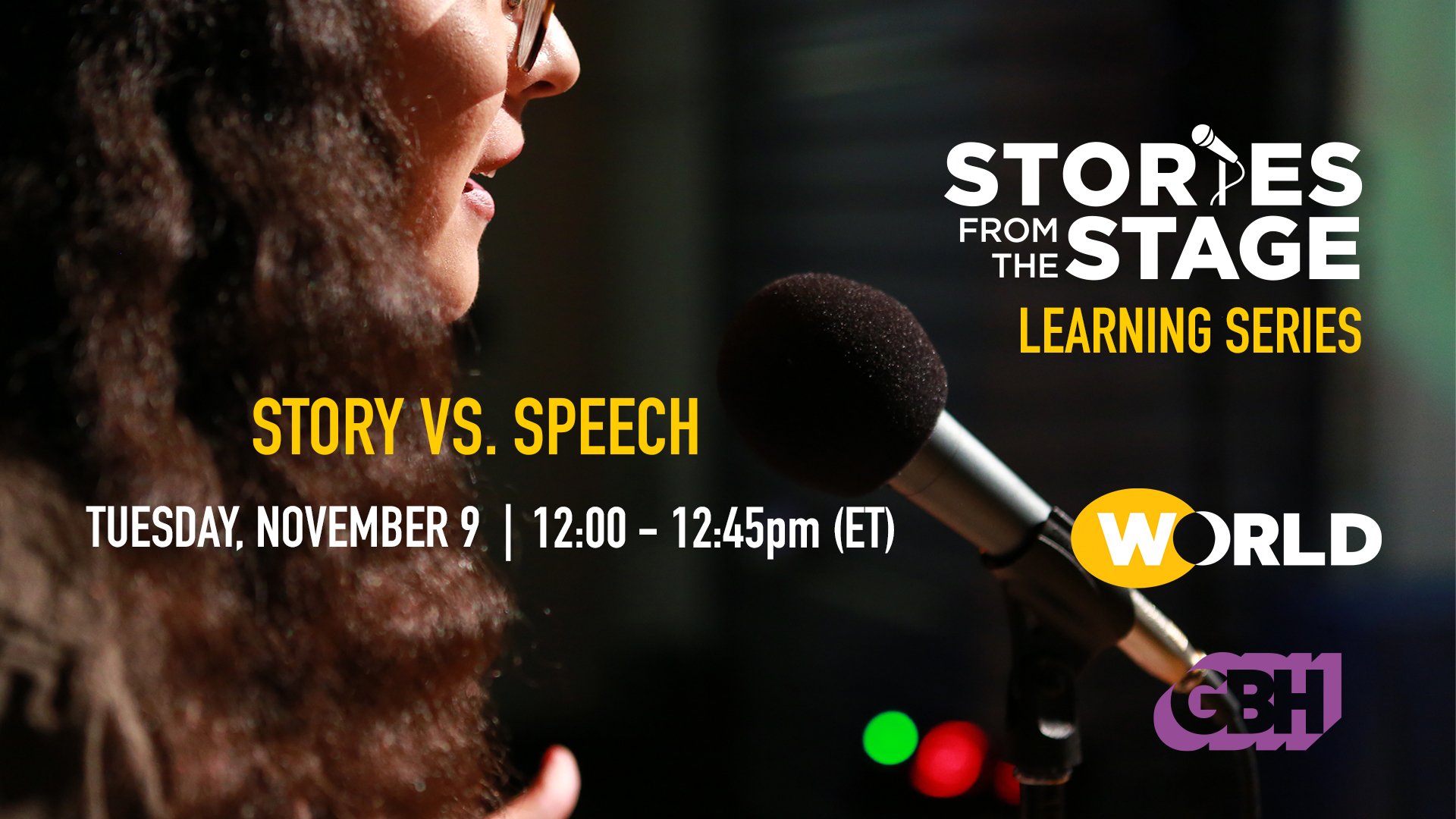 STORIES FROM THE STAGE: STORY V. SPEECH
A great speech often includes at least one compelling story, but storytelling on its own should not sound like a speech. Storytelling coach Cheryl Hamilton, who has devoted her career to helping others share their stories, explored the differences between the two valuable forms of communication and how to avoid slipping into speech mode when telling a personal story from your life.
THE LATINO FACTOR IN BOSTON AND BEYOND
Did you know that if U.S. Latinos were a country, their GDP would be ranked seventh in the world? Latinos are the second-fastest growing population in the country over the past decade, having jumped from 50.5 million people in 2010 to more than 62.1 million citizens today. Award-winning veteran journalist Jorge Quiroga and guests discuss the impact of Latinos in America on voting, the political stage and in the workforce. Presented by GBH/WORLD Channel and the Latino Equity Fund.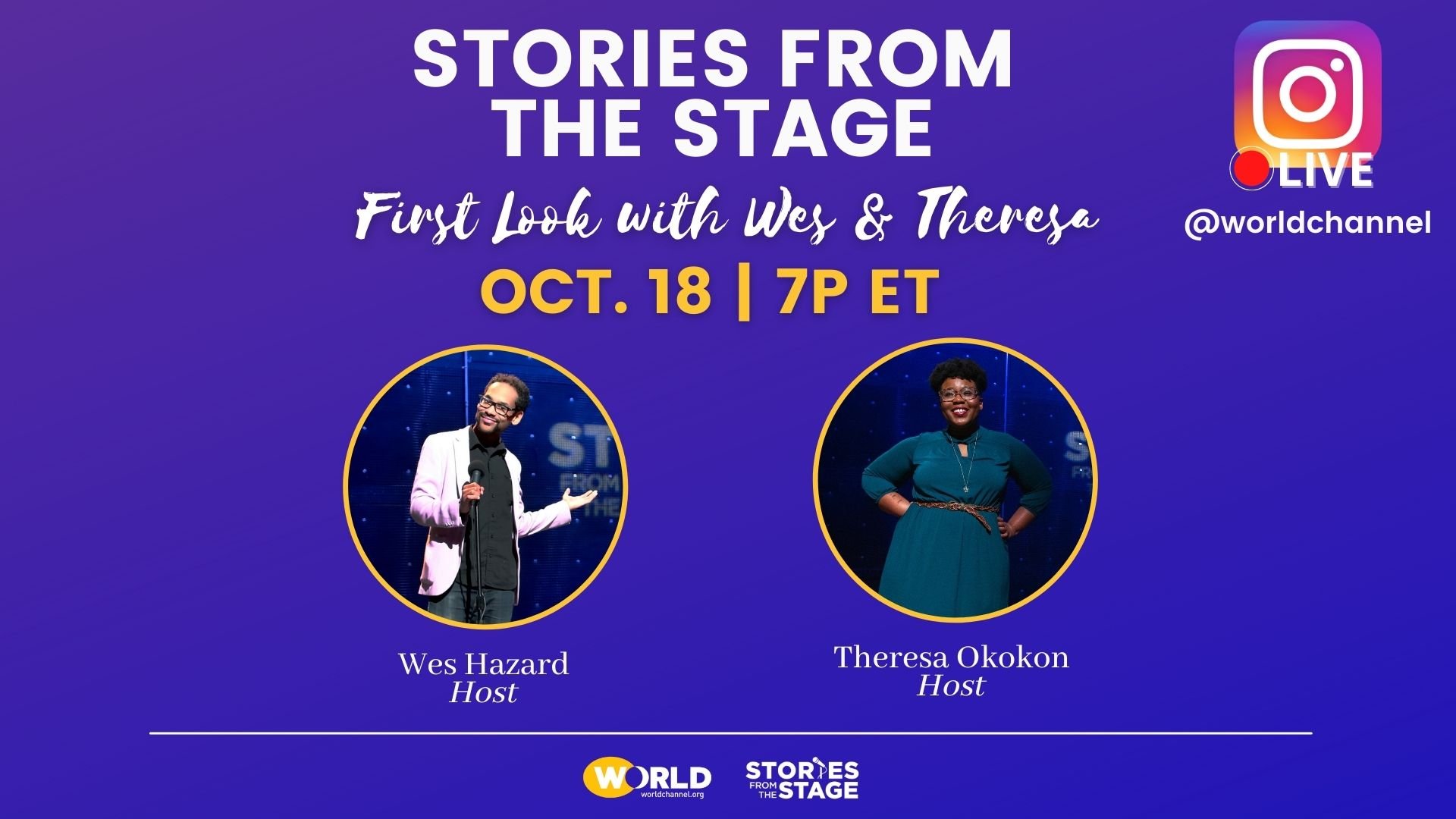 STORIES FROM THE STAGE: FIRST LOOK WITH WES HAZARD & THERESA OKOKON
Wondering what's been happening on Stories From The Stage? Hosts Wes Hazard and Theresa Okokon joined us LIVE to share what's coming up for season 5 and their own behind-the-scenes stories. Watch the recording!
FIVE YEARS NORTH: IMMIGRANT YOUTH & MENTAL HEALTH STRESSORS
FIVE YEARS NORTH is the story of 16-year-old Luis, an undocumented Guatemalan boy who arrives alone in New York City with little support and many responsibilities. Director Chris Temple, editor and co-producer Alejandro Valdés-Rochin and mental health pracitioner Elena Zarandona joined a panel to discuss the hardships suffered by immigrant youth while involved in the immigration process. Moderated by journalist and host of America ReFramed Natasha Del Toro. Watch the conversation now.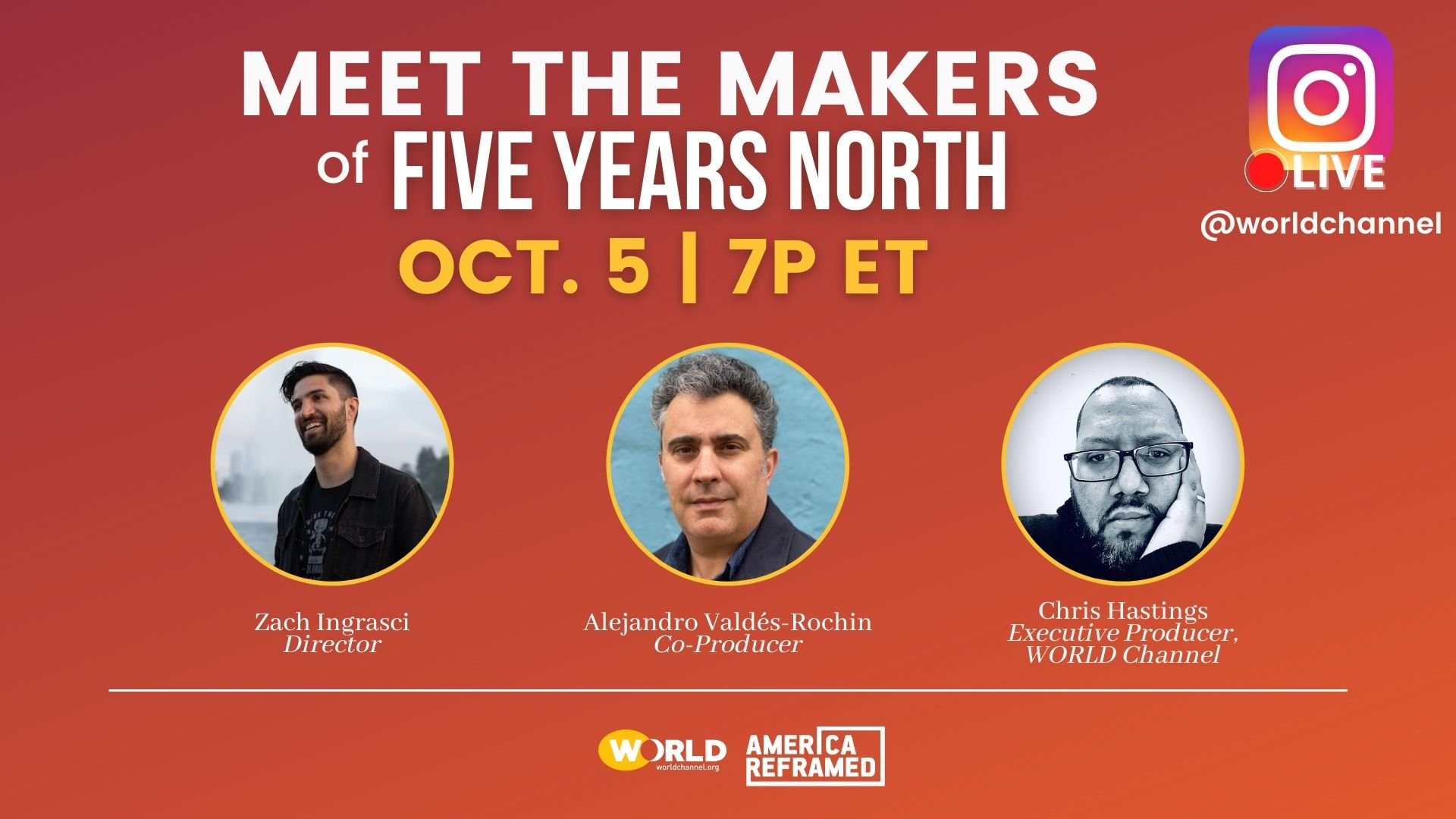 MEET THE MAKERS: FIVE YEARS NORTH
FIVE YEARS NORTH director Zach Ingrasci joined us on Instagram Live to talk about the years spent with film subject Luis and how his story came together. Moderated by Chris Hastings, executive producer of WORLD Channel. Watch the recording!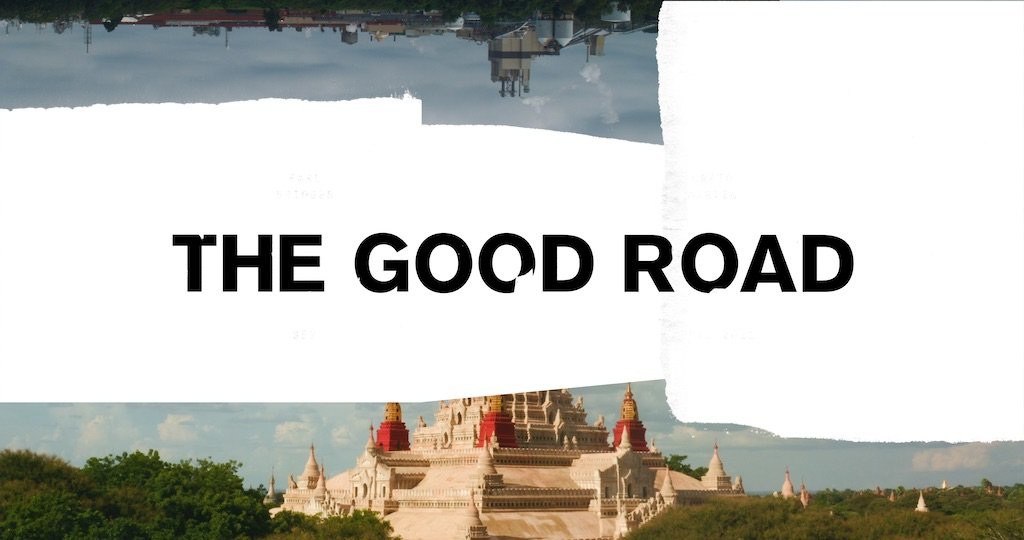 THE GOOD ROAD | RICHMOND WATCH PARTY
Join Craig Martin, Earl Bridges and the rest of the team from THE GOOD ROAD live on YouTube for a watch party celebrating the launch of season 2. Screen the first episode of the season, which explored racial reconciliation in Richmond, Virginia, virtually and enjoy a Q&A with the co-hosts. Watch the recording!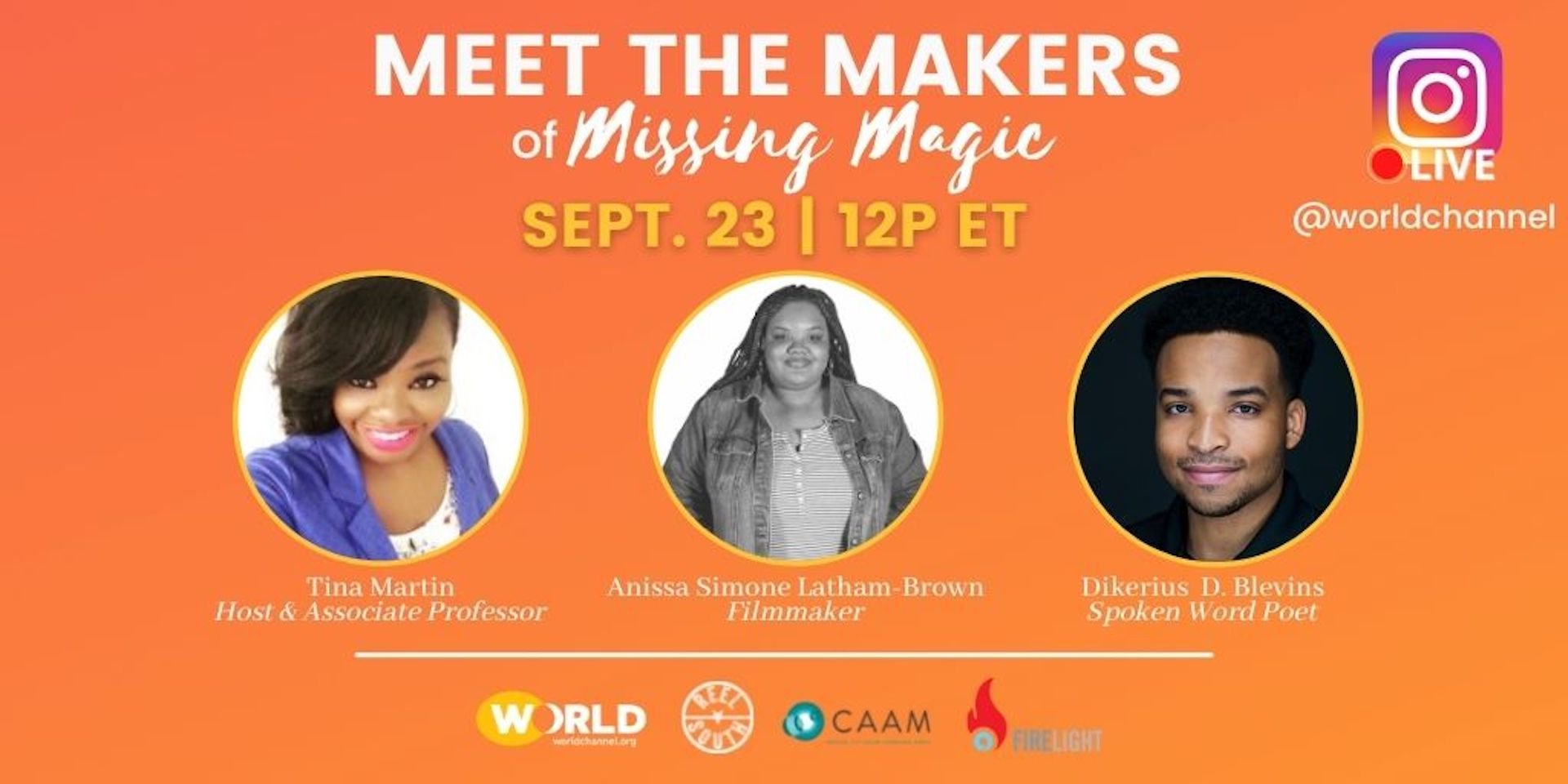 MEET THE MAKERS of MISSING MAGIC
HINDSIGHT: MISSING MAGIC filmmaker Anissa Latham-Brown, with subject and spoken word poet Dikerius Blevins, joined Instagram Live to talk about the film, Magic City's history of racial injustice and what it means to find Black joy in revolution. Moderated by Tina Martin, host of Local, USA and Boston University Associate Professor. Watch a recording of the event.
MISSING MAGIC is a part of the HINDSIGHT initiative with Firelight Media, Reel South and the Center for Asian American Media. Watch the film now.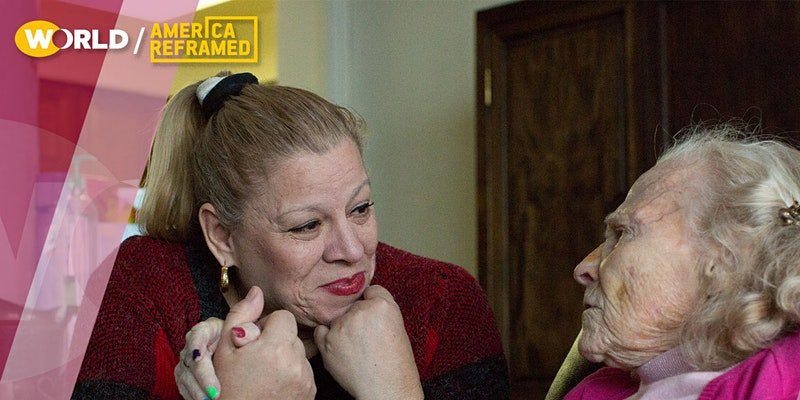 THE FUTURE OF CARE AND CARE WORK: THE REVOLUTIONARY POSSIBILITIES
Filmmakers Deirdre Fishel and Tony Heriza led a timely conversation about the future of care and care work in America with leading voices in the fight for a new care infrastructure: Ai-jen Poo, co-founder of the National Domestic Workers Alliance; Robert Espinoza, Vice President of Policy of PHI National; and Sarita Gupta, Director Future of Work at the Ford Foundation.  Watch the recorded event. 
CARE is available for on-demand streaming on PBS Passport.
BEYOND RESILIENCE: DEATH IS OUR BUSINESS
Firelight Media hosted a virtual screening of director Jacqueline Olive's short film 'Death Is Our Business,' about the impact of COVID-19 on New Orleans' Black community and its mortuary and funeral services, followed by a livestream Q&A with the filmmaker and special guests from the film about how the community is coping now. Read more about  'Death Is Our Business' here. Watch the recording.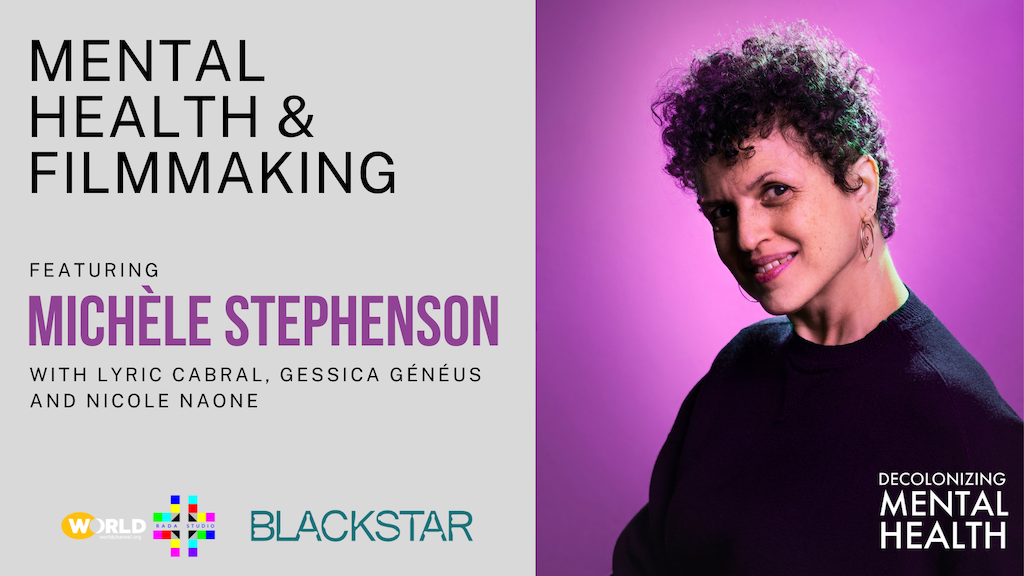 BLACKSTAR FILM FESTIVAL: MENTAL HEALTH & FILMMAKING
Director and producer of 'Decolonizing Mental Health' Michèle Stephenson joined a panel with fellow filmmakers at the BlackStar Film Festival to discuss the duty of filmmakers in remaining culturally sensitive when crafting stories about mental health. Watch the recording.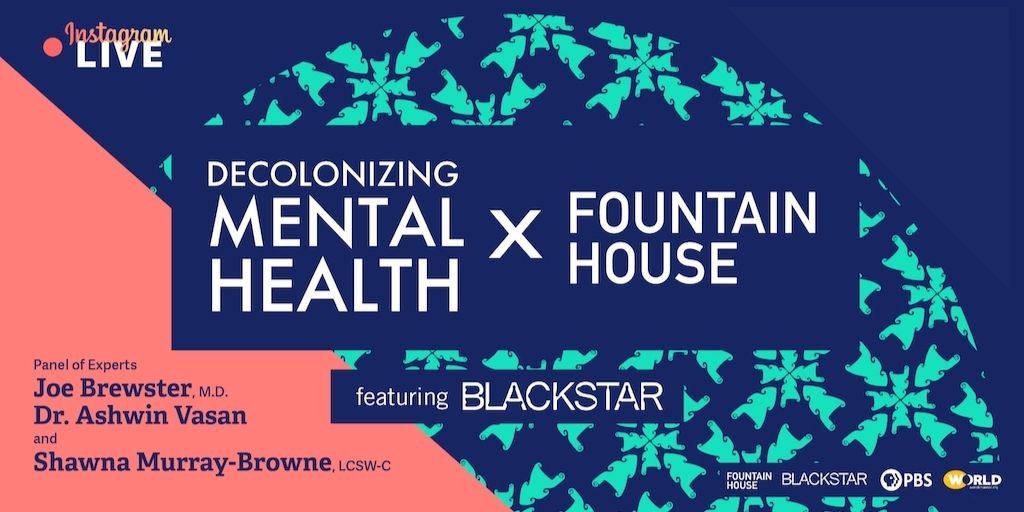 DECOLONIZING MENTAL HEALTH x FOUNTAIN HOUSE INSTAGRAM LIVE
President and CEO of Fountain House Dr. Ashwin Vasan sat down for a Q&A with director and producer of 'Decolonizing Mental Health' Joe Brewster and integrated psychotherapist Shawna Murray-Browne, LCSW, to discuss the role of media in addressing the stigma of mental health and film as a medium for changing the narrative. Watch the recording.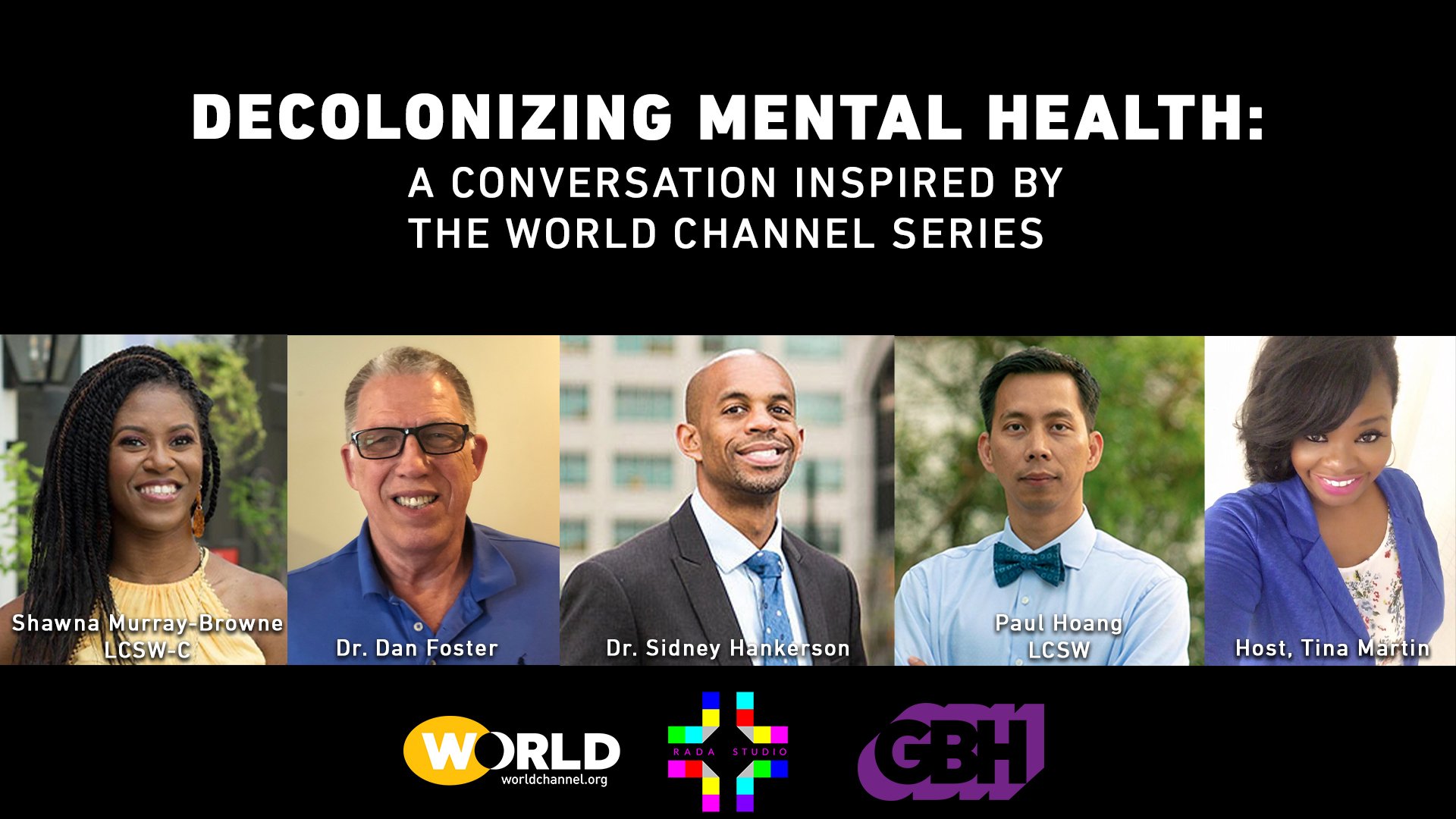 DECOLONIZING MENTAL HEALTH: A ROUNDTABLE CONVERSATION
Host Tina Martin, joined by industry experts like Shawna Murray-Browne, Dr. Dan Foster, Dr. Sidney Hankerson and Paul Hoang, meet for a discussion on where access is lacking for BIPOC in the mental healthcare industry and how it can be addressed. Watch the recording and read a recap.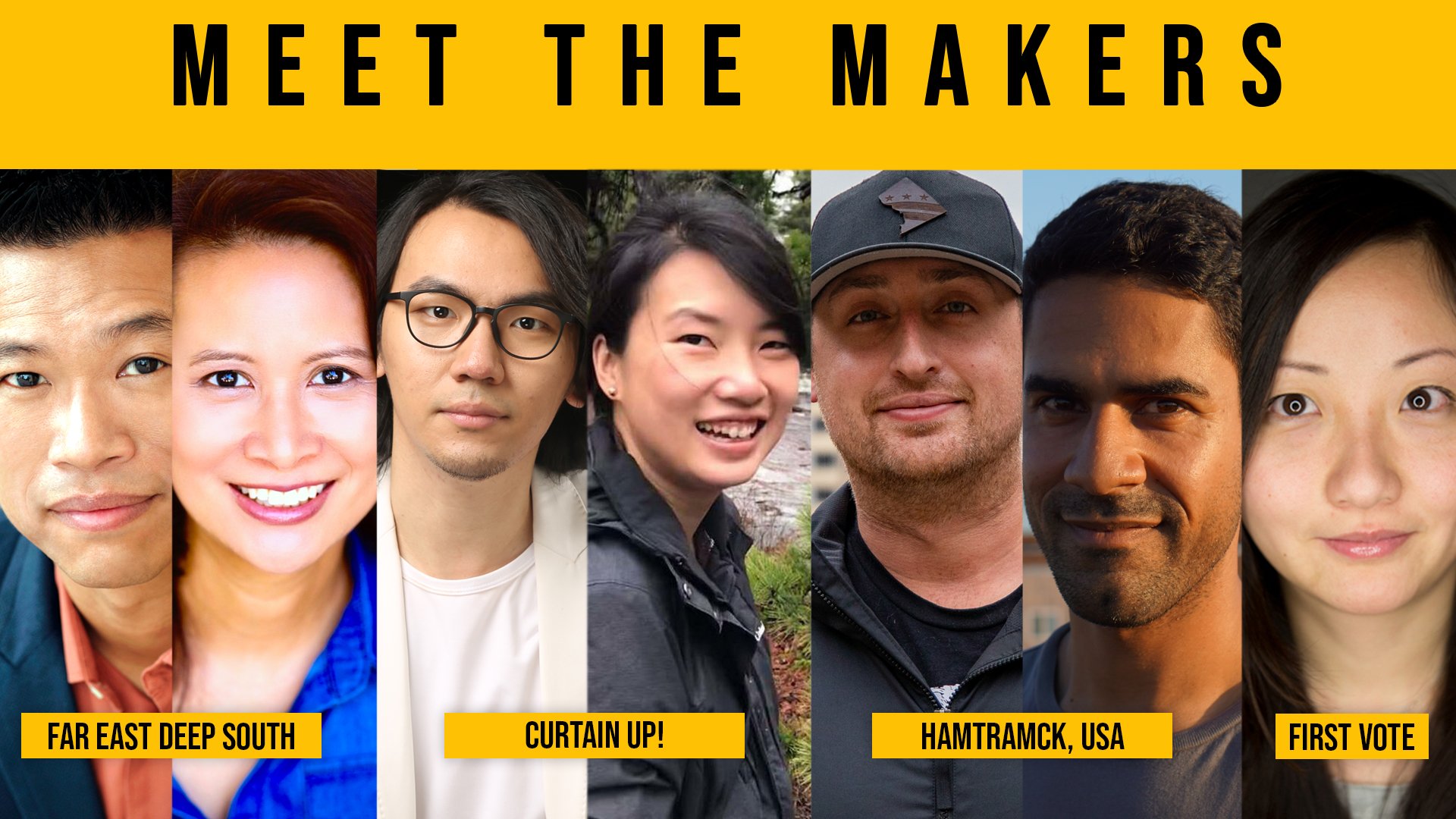 MEET THE MAKERS: AAPI STORIES & FILMMAKERS
Filmmakers from the award-winning series America ReFramed talked about their films – Far East Deep South, Curtain Up!, First Vote and Hamtramck, USA – and discuss diversity, identity and belonging in the Asian American Pacific Islander community. Moderated by 'Far East Deep South' filmmaker Larissa Lam. Watch the recording.
MEET THE MAKERS: 9to5 THE STORY OF A MOVEMENT
Academy Award filmmaker Julia Reichert talks 9to5: The Story of a Movement – a film that tells the story of women who fought for change in the workplace. With Ellen Cassedy, Janet Selcer, Dorine Levasseur and Darlene Lombos. Moderated by Tina Martin.
TRIBAL SOVEREIGNTY AND HOME: CELEBRATING NATIVE AMERICAN HERITAGE
A panel discussion about the Native foster care system, the environment, racial injustice, tribal sovereignty, women empowerment and native leadership, and what is currently happening in Indian country. Hear from Dennis Bowen, Sr., former President of the Seneca Nation; Jim Gray, former Principal Chief of the Osage Nation; Misty Frazier (Santee Sioux/Tlingit), Executive Director of the Nebraska Indian Child Welfare Coalition; and Laura L. Harris (Comanche), Executive Director and CEO of Americans for Indian Opportunity. Moderated by investigative journalist Jenni Monet (Laguna Pueblo).
MSNBC's Richard Liu talked with Yi Chen, Jennifer Ho and Kaiser Kuo about First Vote and the relationship between identity & politics. Also, Christine Chen of APIAVote dives into the division/unity of the Asian American electorate.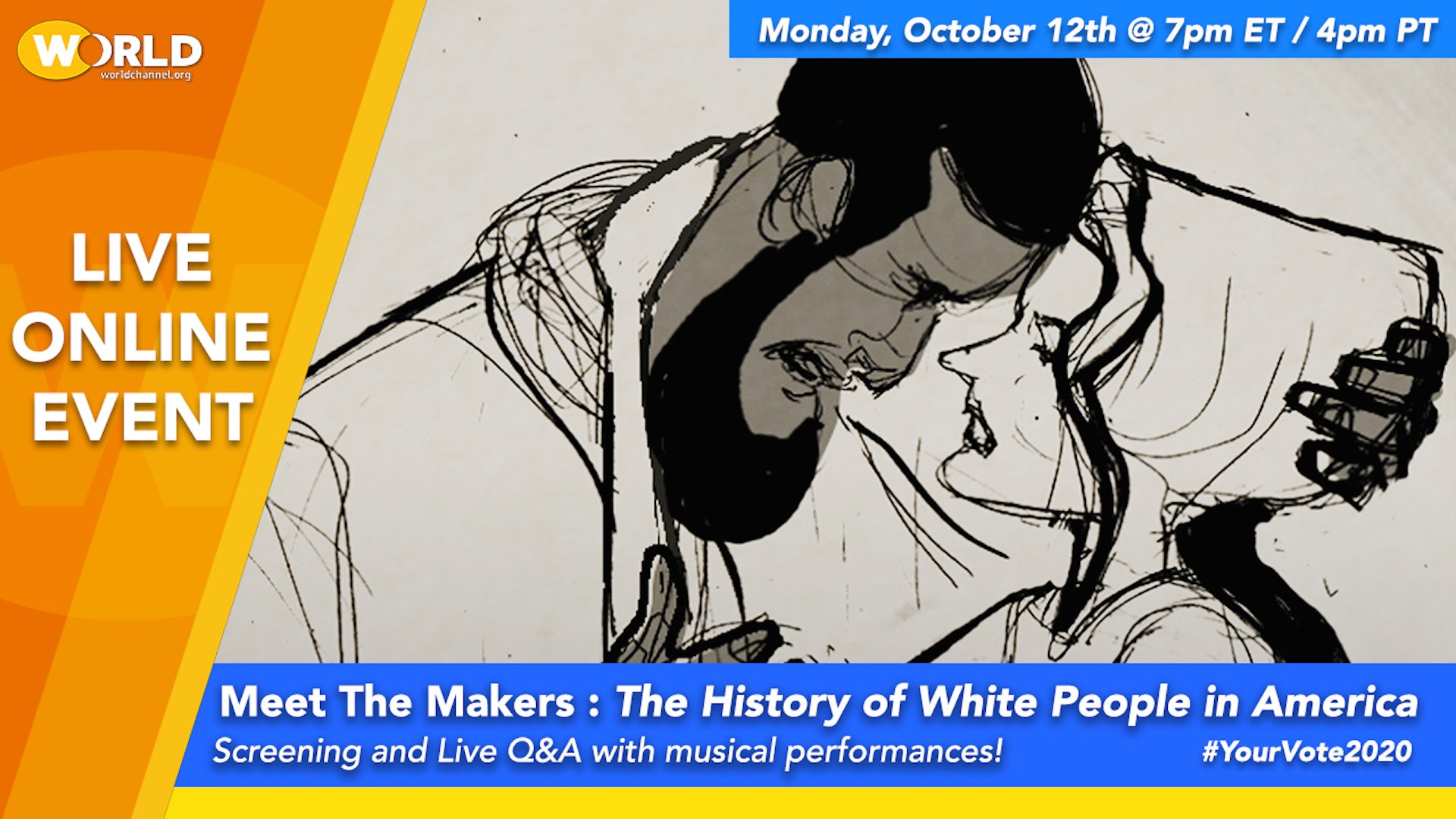 MEET THE MAKERS: HISTORY OF WHITE PEOPLE IN AMERICA
Meet the Makers of The History of White People in America, a series examining how skin color has come to define race in our country. Featuring filmmakers Jon Halperin and Pierce Freelon, guests Cornelius Moore and Ronda Taylor Bullock and musical performances with Nnenna Freelon, Pierce Freelon and Alan Thompson. Watch the recording.
Meet the Makers: #WeAreLatinx | Hispanic Heritage Month
WORLD Channel kicked off Hispanic Heritage month 2020 with a preview and discussion of the films SIQUEIROS: WALLS OF PASSION (Doc World) and BUILDING THE AMERICAN DREAM (VOCES). Guests include Lorena Manríquez, Miguel Picker and Chelsea Hernandez. Moderated by GBH's Andrea Wolanin.
---
Sign up for our newsletter for email updates on upcoming events, new film premieres and podcast episodes.
Enjoy documentary films? Be the first to watch exclusive content and behind-the-scenes interviews when you subscribe to our YouTube channel!