Afghanistan: The Wounded Land - Part 1: Kingdom
By Mayte Carrasco and Marcel Mettelsiefen. A Production of LOOKSfilm.
In the 1960s, King Mohammed Zahir Shah opened up a peaceful Afghanistan to the world. The city of Kabul looked like a European capital with the best hotels hosting beauty contests and fashion shows. It was also a destination for hippies in search of cheap drugs and exotic adventures. But the country was profoundly divided between the westernized elite and the traditional, poor majority of the population. When communists seized power in 1978, a never-ending war began.
PART 1: KINGDOM features Homayoun Assefi, the brother of the last queen of Afghanistan; Miss Afghanistan 1972, Zohra Yousuf; Afghan Minister of Human Rights, Sima Samar; and Fahrid Mazdak, a former board member of the Afghan Communist Youth.
Narrated by author Khaled Hosseini (The Kite Runner).
---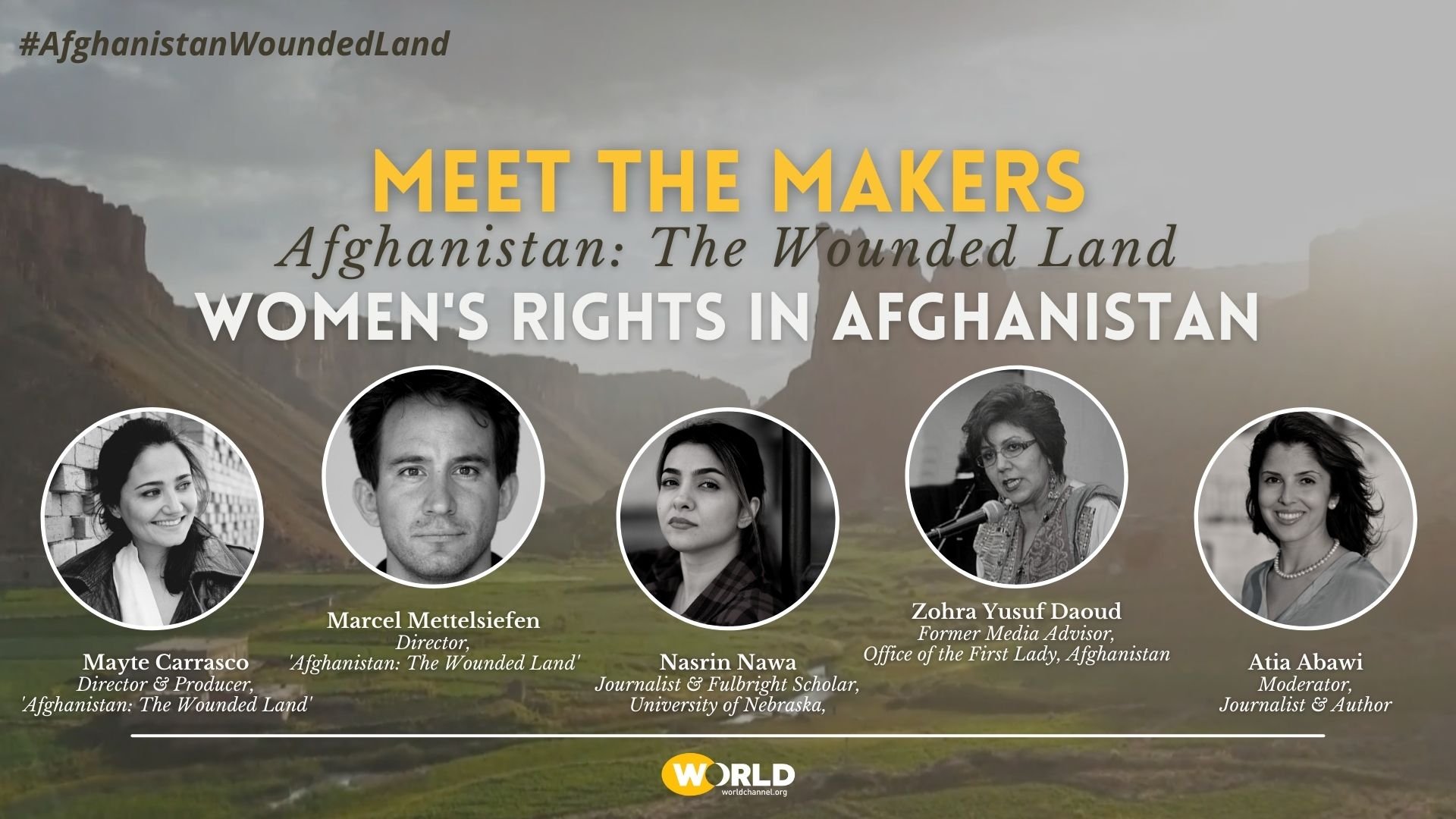 MEET THE MAKERS: AFGHANISTAN: THE WOUNDED LAND
A conversation about the generational effects of endless war on Afghan women. Directors of 'Afghanistan: The Wounded Land' Mayte Carrasco and Marcel Mettelsiefen are joined by Nasrin Nawa, former senior journalist for the BBC in Afghanistan, and Zohra Yusuf Daoud, a Kabul native, women's rights activist and former media advisor to the First Lady of Afghanistan. Moderated by author, journalist and NBC Analyst Atia Abawi. Watch the recording!