The Medicine Game: Four Brothers, One Game
All series episodes
About This Episode

A four-part short film series, The Medicine Game: Four Brothers, One Game, is a sequel to the original feature length film, The Medicine Game, which focused on the eldest Thompson brothers, Jeremy and Hiana. This series goes into the lives of Miles and Lyle, their connection, and assent to the top the lacrosse world.


Introducing brothers Miles and Lyle Thompson as they look back at their unique upbringing, exploring how it fostered them into becoming two of the top college lacrosse players of all-time.


Miles tells the story of growing up in the shadow of three lacrosse star brothers, and how the struggle of proving doubters wrong by overcoming weight issues pushed him to the top of the lacrosse world. Follow Miles as he trains with his brothers on the Onondaga Nation to playing in his first professional lacrosse game in Minneapolis, Minnesota.


Presenting the many sides of Lyle, for he is much more than just an athlete and lacrosse legend. He's an unselfish and humble teammate, devoted father and husband, and loyal brother. Lyle is also a complex individual with a fiercely strong spiritual side, which seems to be his grounding force.


Looking to the future of the four Thompson brothers. Find out how the Thompson Brother Lacrosse brand was created, and the ongoing construction of the Thompson family compound on the Onondaga Nation where all four brothers plan to live with their respective families.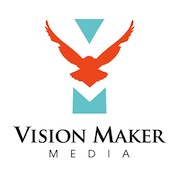 Related Links