Eyes on the Prize: The Time Has Come (1964-1965)
About This Episode

"If you live in a society...and it doesn't enforce its own law because of the color of a man's skin...then...people are justified to resort to any means necessary to bring about justice..." — Malcolm X, Nation of Islam spokesman

The Nation of Islam provokes controversy while promoting black pride, including creating black businesses and schools, and teaching Muslim beliefs. In 1963, Malcolm X becomes the national spokesman and his message of self-sufficiency and self-defense stands in stark contrast to the Civil Rights Movement's non-violence. As Malcolm X becomes nationally known, his words inspire many blacks, but with his increase in power, his relationship with the organization deteriorates. In February 1965, members of the Nation of Islam assassinate him.

then & NOW > LEARN about activist and poet Sonia Sanchez

Malcolm X's philosophy survives, especially among younger civil rights workers. In 1965, Stokely Carmichael and the Student Nonviolent Coordinating Committee (SNCC) mount a voter registration drive in Lowndes County, Alabama, an 80% black county where blacks have been denied the vote. The SNCC forms the Lowndes County Freedom Organization party (its symbol is a black panther) and on May 3, 1966, the county's black residents vote for the first time since Reconstruction. Soon afterward, Carmichael takes over as SNCC's national chairman from John Lewis.

In June 1966, James Meredith begins a solo March Against Fear through Tennessee and Mississippi. On the second day, he is shot and wounded. Civil rights leaders continue the march but conflict emerges between Martin Luther King, Jr. and Stokely Carmichael; King intends to proceed peacefully while Carmichael prefers to resist hostile state troopers. Partway through the march, to King's and many others' dismay, SNCC rallies crowds with a new slogan that will quickly take center stage: "Black Power!"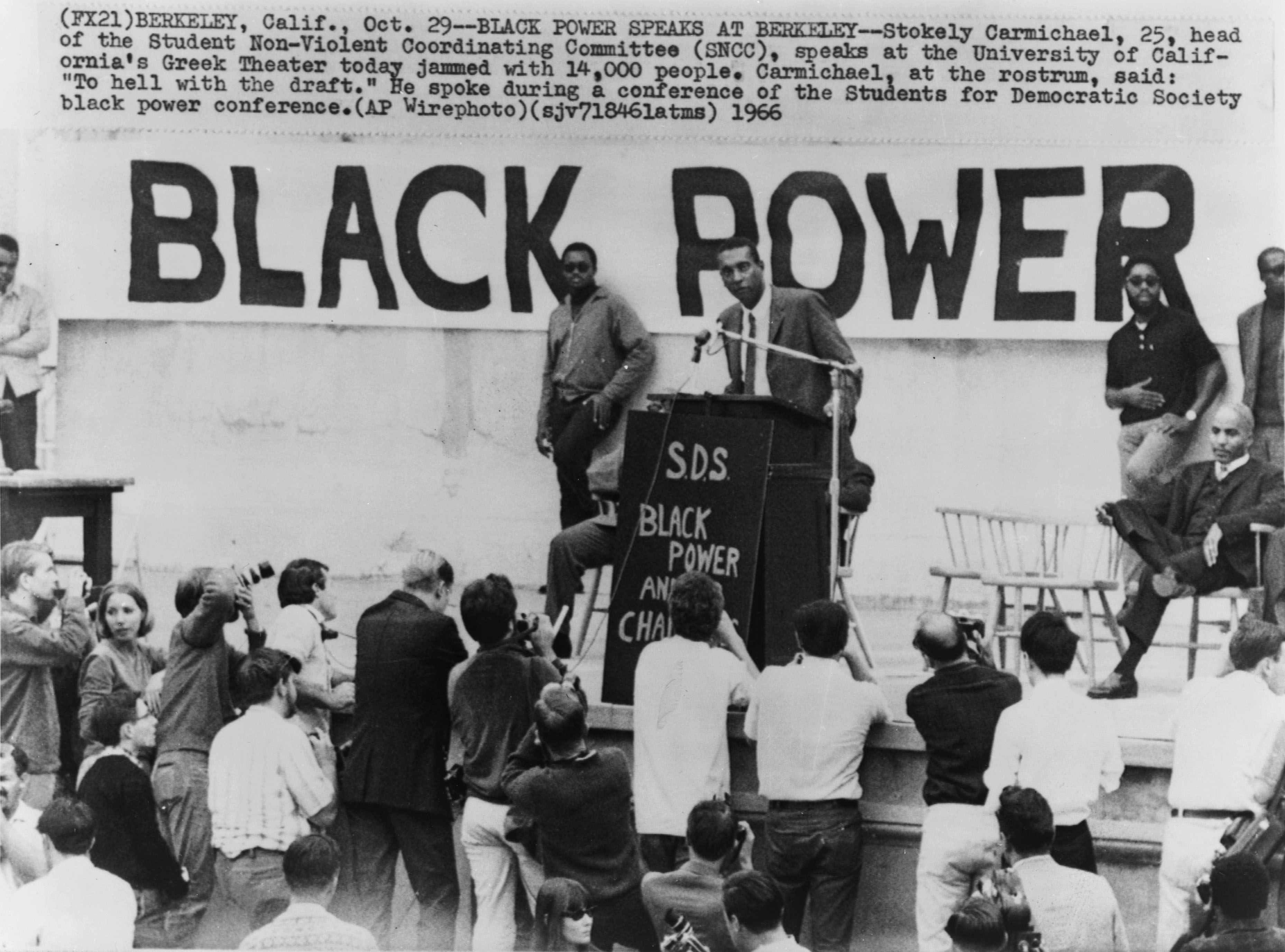 The award-winning documentary series Eyes on the Prize tells the definitive story of the civil rights era from the point of view of the ordinary men and women whose extraordinary actions launched a movement that changed the fabric of American life, and embodied a struggle whose reverberations continue to be felt today.