Eyes on the Prize: No Easy Walk (1961-1963)
About This Episode

"We learned...that you must pinpoint your targets so that you do not dilute the strength of your attack." - Reverend Wyatt Tee Walker, SCLC leader

In Albany, Georgia, the movement experiences what some will call its greatest defeat. The Student Nonviolent Coordinating Committee (SNCC) arrives in 1961 to help black citizens combat segregation but by year's end, Rev. Martin Luther King Jr. is asked to provide support to the Albany movement. Police chief Laurie Pritchett, who has studied the non-violent tactics, avoids creating scenes of police brutality, and even arranges for someone to pay King's and Rev. Ralph Abernathy's bail so the leaders are not a magnet for unwelcome attention. Conflicts also arise between the SNCC and King's Southern Christian Leadership Conference (SCLC) over leadership issues. In July 1962, a federal judge issues a restraining order against the protesters, leaving Albany segregated. But Albany's black community presses on.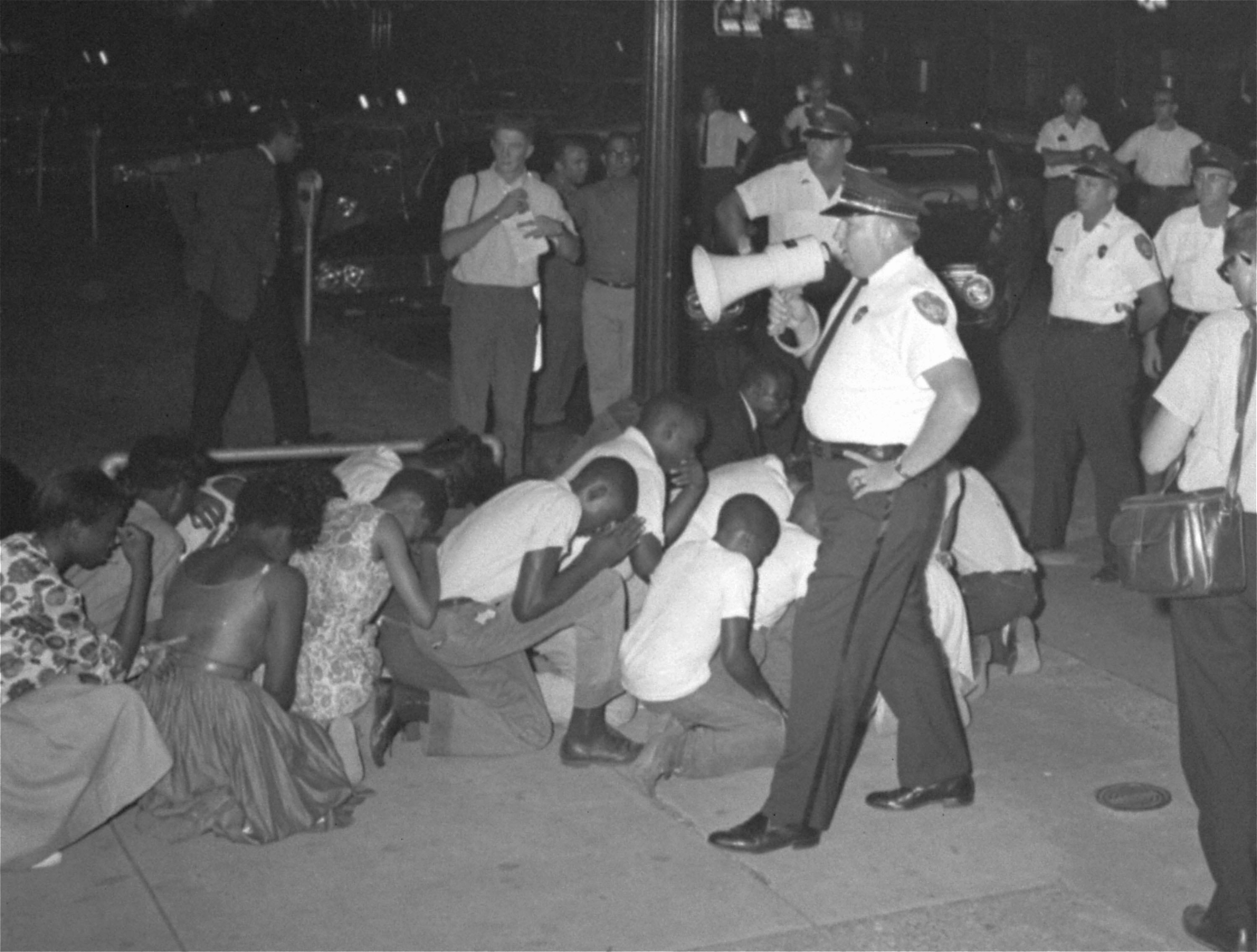 "The events in Birmingham...have so increased the cries for equality that no city or state or legislative body can prudently choose to ignore them." — President John F. Kennedy

In Birmingham, Alabama, a city notorious for its racial hatred, activists launch Project "C" (confrontation) and Martin Luther King, Jr. writes his "Letter from Birmingham Jail." By May, activists begin recruiting children to march; 1000 children peacefully protest only to have fire hoses and police dogs turned on them. After five days, 2500 protesters fill the jails, 2000 of them children. Birmingham business leaders make a deal with protesters, promising to desegregate public facilities and begin an employment program. In response, the Klan bombs King's hotel though he has already left town. The crowd that gathers are beaten by police, leading to the Birmingham riot and protests in other cities, showing that the non-violent approach has its limits.

"Those...who exhort patience in the name of a false peace, are in fact supporting segregation and exploitation. They would have social peace at the expense of social and racial justice." — A. Philip Randolph, March organizer

Civil rights leaders plan for a march in Washington, D.C. to demonstrate for jobs and freedom. Through opposition, labor and civil rights leader A. Philip Randolph and Bayard Rustin, organizer of the march's complex logistics, press ahead. On August 28, 1963, over 200,000 people gather on the National Mall to listen to Martin Luther King, Jr. deliver his "I Have a Dream" speech, declaring, "that my four little children will one day live in a nation where they will not be judged by the color of their skin but by the content of their character..." The March on Washington is a triumph but less than three weeks later, the Ku Klux Klan bombs the 16th Street Baptist Church in Birmingham. Fifteen people are injured and four young girls are killed.

THEN & now > LISTEN TO Martin Luther King, Jr.'s "I Have a Dream" speech

The award-winning documentary series Eyes on the Prize tells the definitive story of the civil rights era from the point of view of the ordinary men and women whose extraordinary actions launched a movement that changed the fabric of American life, and embodied a struggle whose reverberations continue to be felt today.