Eyes on the Prize: A Nation of Law? (1968-1971)
About This Episode

"The whole criminal justice system...is very much intertwined with the economic oppression of black people." — Angela Davis, professor and prisoners' rights activist

In 1969, the F.B.I. names the Black Panther Party the number one threat to the nation's internal security. Some law enforcement officials feel this gives them justification to break the law and destroy the organization. In December, Panthers' leaders Fred Hampton and Mark Clark are killed in a pre-dawn raid in Chicago by police acting on information supplied by an FBI informant. The seven surviving Panthers are charged with assault and attempted murder. Though the police insist they shot in self-defense, a controversy grows when activists present evidence that the sleeping Panthers put up no resistance. The police are never tried yet the charges against the Panthers are dropped; the families of the dead win a $1.8 million settlement from the government. The extent of the FBI's counterintelligence program, COINTELPRO, will be uncovered by activists in 1971.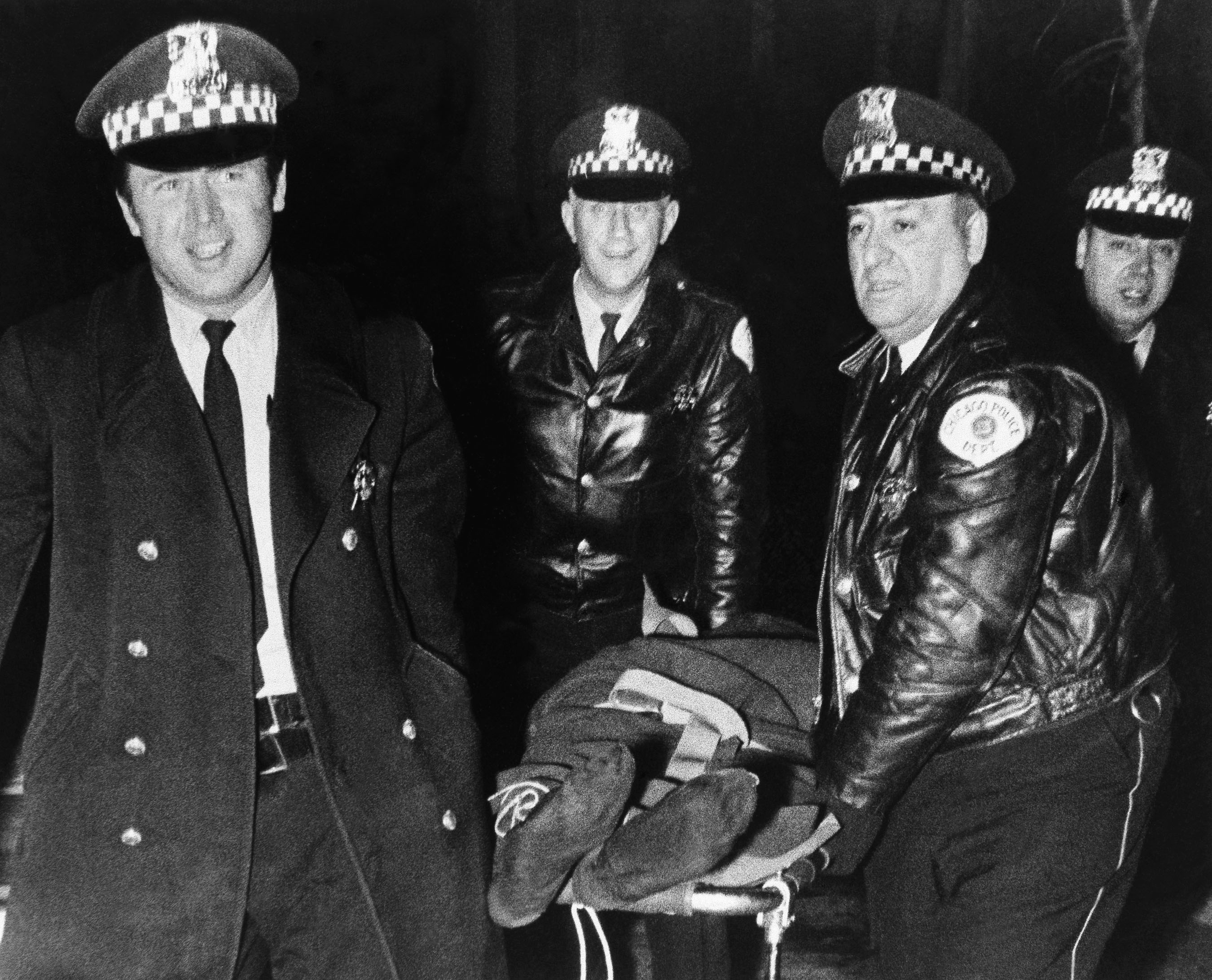 As the 1970s dawn, a disproportionate number of blacks and Latinos from poor, urban neighborhoods are in prison. At Attica Correctional Facility in New York, inmates live under poor conditions. In 1971, a fight sparks an uprising in which 1,200 inmates take over the prison. Holding 39 hostages, the prisoners, including leader Frank "Big Black" Smith, demand improved conditions including less mail censorship, better sanitary conditions, and the hiring of more minority guards. Governor Nelson Rockefeller refuses to promise amnesty to end the impasse and after five days, sends state troopers to retake the prison. In the bloody melee, 29 inmates and 10 hostages are killed, all by bullets from police weapons. Prisoners are stripped, tortured, and humiliated. Nearly 30 years later, the prisoners will win a class-action lawsuit against the state for their mistreatment.

THEN & now > READ an interview between activist Angela Davis and Blackside's Terry Rockefeller & Louis Massiah

The award-winning documentary series Eyes on the Prize tells the definitive story of the civil rights era from the point of view of the ordinary men and women whose extraordinary actions launched a movement that changed the fabric of American life, and embodied a struggle whose reverberations continue to be felt today.