Eyes on the Prize: Mississippi: Is This America? (1963-1964)
About This Episode

"People were threatened, folks was put in jail just because we wanted people to try to register to vote." - Unita Blackwell, voter registration worker

In Mississippi, blacks have been prevented from registering and therefore, denied access to vote by the state's political leadership. The state even passed voting laws which allowed officials to reject blacks at will. Staging an "invasion," local NAACP leader Amzie Moore and Student Nonviolent Coordinating Committee (SNCC) organizer Bob Moses bring volunteers, including white students from the North, to join local efforts at registration and education.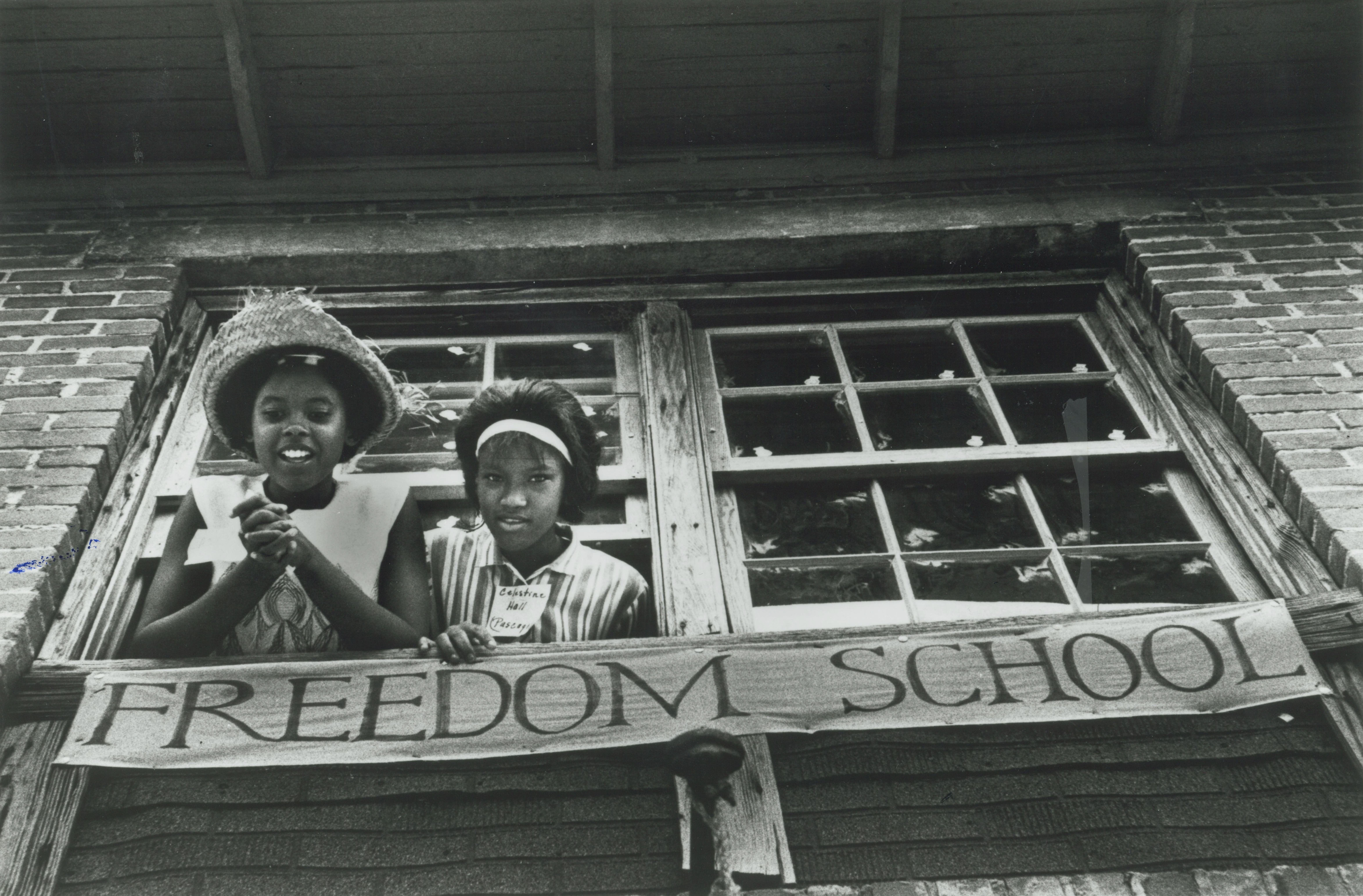 In the state capital of Jackson, NAACP state field secretary Medgar Evers organized a boycott of downtown stores, leading to hundreds of protesters being arrested. On June 11th, 1963, after President John F. Kennedy asked for support of his civil rights bill, Evers was assassinated. The murder weapon was traced to Byron De La Beckwith, a member of the segregationist Citizens Council; Beckwith would be tried twice and acquitted by all-white juries.

In Oxford, Ohio, Freedom Summer recruits train and then leave for Mississippi on June 20th, 1964. The next day, three organizers, all under age 25, disappear while investigating a church burning. The bodies of James Chaney, a black Mississippian, and Andrew Goodman and Michael Schwerner, two white Northerners, will be found buried together on August 4th. Eighteen men, including Edgar Ray Killen, were charged with the conspiracy to violate the civil rights of Chaney, Goodman, and Schwerner.

Meanwhile, volunteers register voters for a new political party, the Mississippi Freedom Democratic Party (MFDP); over 60,000 people join. The MFDP sends its delegation to the Democratic National Convention, challenging the state's segregated delegation. On August 22nd, the nation watches as the MFDP's Fannie Lou Hamer makes an impassioned pitch for inclusion and for the MFDP to represent Mississippi. But President Lyndon Johnson cuts off the coverage to keep white Southerners in the party. Although the MFDP is not seated, their presence and the moral strength of their argument impacts national politics.

The award-winning documentary series Eyes on the Prize tells the definitive story of the civil rights era from the point of view of the ordinary men and women whose extraordinary actions launched a movement that changed the fabric of American life, and embodied a struggle whose reverberations continue to be felt today.