Eyes on the Prize: Ain't Scared of Your Jails (1960-1961)
About This Episode

"The workshops in nonviolence made the difference...the philosophy...the tactics, the techniques, how to...take the blows and still respond with...dignity." — Reverend C. T. Vivian, Nashville activist

Southern cities maintain segregated public facilities like a Greensboro, North Carolina lunch counter, where four black college students stage the first sit-in. The non-violent sit-in movement spreads to 69 cities across the South with black communities organizing economic boycotts and sympathetic Northerners picketing stores. In Nashville, protesters are arrested and attacked but do not retaliate. The bombing of the house of Z. Alexander Looby, a lawyer working with the activists, led to thousands marching to City Hall. Mayor Ben West concedes that lunch counter segregation is wrong and businesses quickly desegregate. Elated with success, students found the Student Nonviolent Coordinating Committee (SNCC).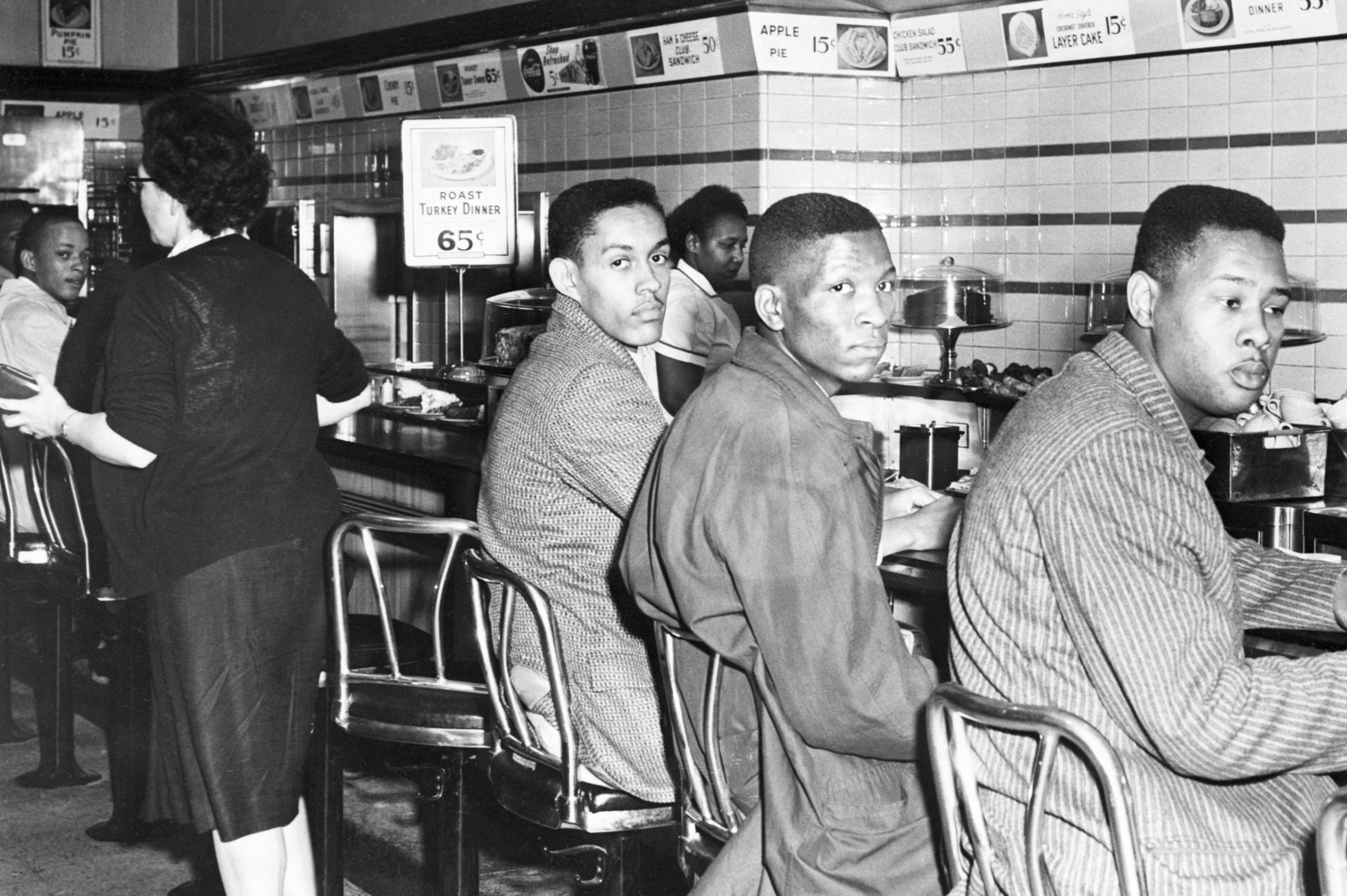 "Segregation must be stopped...we'll take hitting, we'll take beating. We're willing to accept death. But we're going to keep coming..." — Jim Zwerg, Freedom Rider

The Supreme Court has twice-banned segregation in interstate travel but Southern states widely ignore the rulings. In May 1961, the Congress of Racial Equality (CORE) sends Freedom Riders, mixed-race groups of non-violent volunteers, on bus trips. They meet with violent resistance in Alabama, especially in Birmingham and Montgomery. As violence rages, the U.S. Marshals and Alabama National Guard are called in by President John F. Kennedy and Governor John Patterson, respectively. The Riders continue without violence under protection into Mississippi, but are arrested and sentenced to a maximum-security prison. Over the next few months, 300 riders are arrested and sentenced in Mississippi alone. Ultimately, the Freedom Riders win when the Interstate Commerce Commission bans segregation in interstate travel.

The award-winning documentary series Eyes on the Prize tells the definitive story of the civil rights era from the point of view of the ordinary men and women whose extraordinary actions launched a movement that changed the fabric of American life, and embodied a struggle whose reverberations continue to be felt today.