Spotlight Education
About This Collection

From September 11th-18th, WORLD Channel puts the SPOTLIGHT [on] EDUCATION with a special week of programming examining the challenges facing today's students and America's education system. SPOTLIGHT EDUCATION features a slate of films from FRONTLINE, INDEPENDENT LENS, NOVA, POV and TED TALKS, and three documentaries from WORLD's own award-winning series. LOCAL, USA explores the obstacles of St. Louis, Missouri students on the road to graduation and success (Works in Progress) while in Austin, Texas, students, teachers and administrators are working against the clock to raise standards and stop the school's closure (An Eastside Education). Filmmakers observe the lives of the youngest members of three struggling communities across the country, focusing on the importance of early childhood development in AMERICA REFRAMED: Class of '27.

The week's films will be available for streaming on worldchannel.org, and on the PBS app (iOS and Android). In addition, interactive content modules and a social hub for SPOTLIGHT EDUCATION will be available on PBS.org and AmericanGraduate.org. Follow @worldchannelPTV, #SpotlightEduPBS and #amgrad for more information.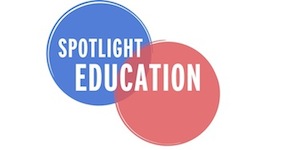 SPOTLIGHT EDUCATION is funded in part by the Corporation for Public Broadcasting as part of American Graduate: Let's Make it Happen, a long-term public media initiative to help all students graduate from high school ready for college and careers.