America ReFramed | Host & Guest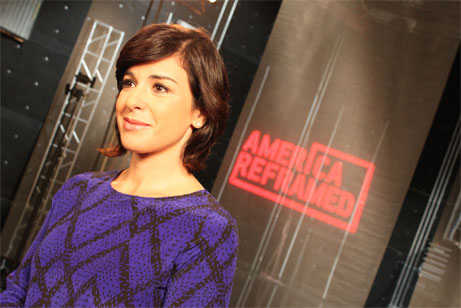 Natasha Del Toro, an independent documentary producer and journalist, will bring these films to viewers each week, leveraging her journalistic background with filmmaker interviews and bringing her interpretations to the films with independent commentary. Del Toro has produced videos for public television's WORLDChannel.org, The Daily, TIME.com, and PBS' FRONTLINE, covering a range of topics, including the environment, immigration and politics. She has been honored at the New York Press Club for her achievements.
Born to Puerto Rican parents and raised in North Carolina, she feels she's a healthy mix of Hispanic and Southern, which proves to be beneficial when reporting on different backgrounds and covering the growing population of Hispanics in the United States. She brings an urban, young and energetic voice to the series, weaving the diverse stories together with her journalistic approach.